KZ World Title to be Awarded in Sweden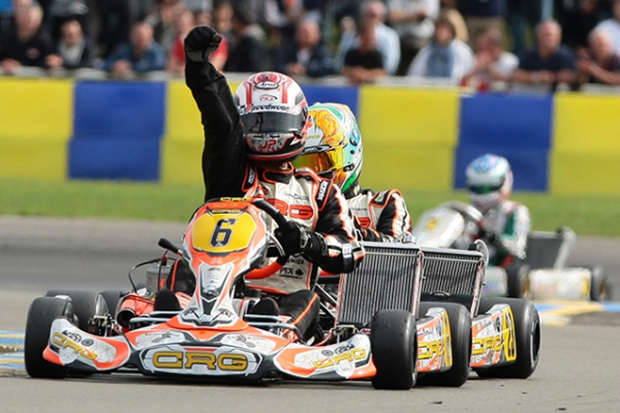 After a well-deserved summer break, which began after the end of the European Championships at the last weekend of July on the Belgian circuit of Genk, international karting moves to Sweden, in Kristianstad, from 31st August to 4th September for the World CIK-FIA KZ Championship and the International KZ2 Supercup. Also the junior drivers of the CIK-FIA Academy Trophy will be racing on the 1231 metres of the Asum Ring International Circuit for their third and last round.
Rubens Barrichello brings a bit of F1
Among the 173 entrants, among well-known Champions and young talents, there's a name which stirs the fantasy of motorsport fans: the former F1 driver Rubens Barrichello. The Brazilian, who is currently taking part in the Stock Car Brasil Championship, has decided to come back to kart racing. He achieved numerous successes in Brazil back in the 80s and now, after 19 seasons in F1 (six of them spent behind the wheel of a Ferrari), Barrichello has decided to hunt for the KZ title for the Birel ART Racing Team.
The appointment on video from Sweden
The World event starts in Kristianstad next Friday 2nd September with the free practice and, then, qualifying. On Saturday 3rd September it will time for the qualifying heats and then, on Sunday 4th, the grand finale. Don't miss the live streaming on cikfia.tv and cikfiachampionship.com. The channels will broadcast the final phase on Sunday, starting with the drivers' parade. Then, the usual appointment with Motors TV and its special report about the weekend.
Champions on track
On top of the list of the 33 entrants in KZ there is the new European Champion, the Italian Marco Ardigò (Tony Kart-Vortex-Vega), together with the Dutch Jorrit Pex (CRG-Vortrex), the reigning World Champion. If we take in account also the Italian Forè (RighettiRidolfi-TM) and Camponeschi (CRG-Parilla) and the French Arnaud Kozlinski (CRG-TM), who comes back on the seat of a kart, there are 5 World Champions on track, for a total amount of 9 World titles. Among the 89 entrants of KZ2 there is the new European Champion, the Italian Fabian Federer (CRG-Modena-Vega) and his fellow countrymen Alessandro Irlando (Energy-TM), Luca Corberi (Tony Kart-Vortex) and Matteo Viganò (TopKart-Parilla), who are all looking for payback after battling for the European title until the last lap. Great chance also for the British Tom Joyner (Zanardi-Parilla), the reigning World Champion in KF and at his debut in KZ2, and for the Spanish Marta Garcia Lopez (EvoKart-Parilla). The frontrunner of the Academy is the British Callum Bradshaw, who leads the standings with a 29-point gap over the Belgian Xavier Handsaeme and 31-point gap over the Danish Mads Hansen (all on Exprit-Vortex-Vega).