AKRA Invades Nicholson Speedway This Weekend for Final Leg of Northern Tour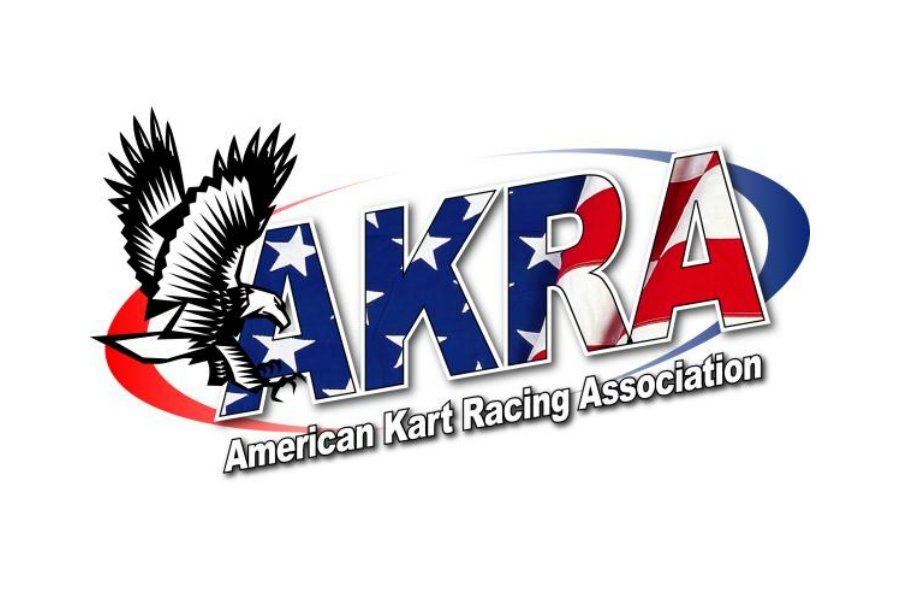 AKRA will close out part one of the inaugural American Sprint Cup Series this weekend at Nicholson Speedway in Chestertown, Maryland, a quick, challenging little sprint track that once hosted some of the biggest annual national events for 4-cycle sprint racing.
Regional-level sprint racing will return to Nicholson this weekend when both 2-cycle and 4-cycle teams from around the Northeast and Mid-Atlantic regions compete in Round 4 of the American Sprint Cup "Northern Tour."
Gates, registration and pre-tech will open at 7am Friday with seven hours of practice slated for 11am to 6pm. Saturday and Sunday will include complete race programs comprising two rounds of morning practice, qualifying, a heat and a main event for some 15-plus divisions. After Saturday's regular racing program, four special Money Races will compete with $600 purses on the line for each division!
"One of the key goals of our American Sprint Cup program is to help rebuild regional-level karting programs in areas around the country," says AKRA CEO Bill McCutcheon. "John Anderson and the folks at Nicholson have been on board with our goals from the start, and we hope this weekend's event can provide a boost for sprint karting in Maryland, and more racers start to get their karts out and compete."
Popular classes on the docket include Comer Kid Kart, Briggs 206 and the Yamaha and TaG divisions. And for the first time this season we'll see action in the fast methanol-powered Stock Animal division. AKRA included this division in the Northern Tour with hopes of participation from Maryland-area racers and we have several drivers signed up for the class this weekend.
Methanol and Pro Gas Animal racers – as well as Senior LO206 and TaG competitors – will have an opportunity to earn some cash in the Saturday night money races. Senior LO206 375#… the combined Pro Gas Animal 360# / Stock Animal 375#… TaG Senior and TaG Masters will have special programs racing for $300 to win, $200 for 2nd and $100 for 3rd.
Each class's format will consist of a three-minute qualifying session and a 15-lap feature. The feature's starting lineup will be set "heads-up" (no invert) from qualifying results.
Junior and Cadet racers have an added bonus on the line, as well.
The Junior AND Cadet driver who wins the most feature races between Saturday and Sunday's programs will win a Traxxas Slash Pro Short Course RC truck!
Nicholson Speedway is located at 9836 Earl Nicholson Road; Chestertown, MD 21620.   For more information on the track, visit NicholsonSpeedway.com.
In case you missed it…
Pre-Registration Now Open for AKRA Southern Tour at Bushnell, FL
Other news and notes on event
Online pre-registration is now available for Round 3 of the AKRA American Sprint Cup Series "Southern Tour" presented by IONIC Edge Chassis, which will take place Sept. 23-25 at the new Bushnell Motorsports Park in Bushnell, Florida.
Click here for the Southern Tour online registration page.
AKRA is excited to travel to Bushnell for the first time to conclude the Southern Tour and final tune-up before the inaugural October 21-23 Grand National Championship of the American Sprint Cup at 103rd Street Sports Complex in Jacksonville, Fla.
Saturday Night Money Racing at Nicholson AKRA
The fourth and final round of the 2016 AKRA / Vega USA American Sprint Cup Series – set for August 26-28 at Chestertown, Maryland's Nicholson Speedway – will include a bonus for many racers with the addition of four special "money races" Saturday following the conclusion of the regular AKRA racing program.
Four classes will be offered Saturday evening and each will boast a $600 purse with $300 going to the winner; $200 for second place and $100 for third place.
Cadet, Junior Racers to Compete for TRAXXAS RC Trucks at Nicholson
Nicholson Speedway and AKRA are posting a TRAXXAS 58024 Slash Pro 2-Wheel Driver Short Course Truck for Cadet and Junior racers at the August 26-28 American Sprint Cup Northern Tour Round 4 at Nicholson.
The Cadet driver who wins the most feature races between Saturday and Sunday will win a TRAXXAS truck.
The Junior driver who wins the most feature races between Saturday and Sunday will win a TRAXXAS truck.
The American Sprint Cup Series is proud to be sponsored by Vega USA, AKRA racing programs sponsor RockAuto.com, class sponsors Kart City Performance, Briggs & Stratton Racing, Razor Chassis, Roberts Kart Shop, IONIC Edge Chassis, TSRacing.com, Michigan Kart Supply, Target Distributing and Boon & Sons, and associate sponsors Power Plus Lubricants and S&M Kart Supply.