Round 3 Report of KPX Karting Championship at Bluemax Kart Club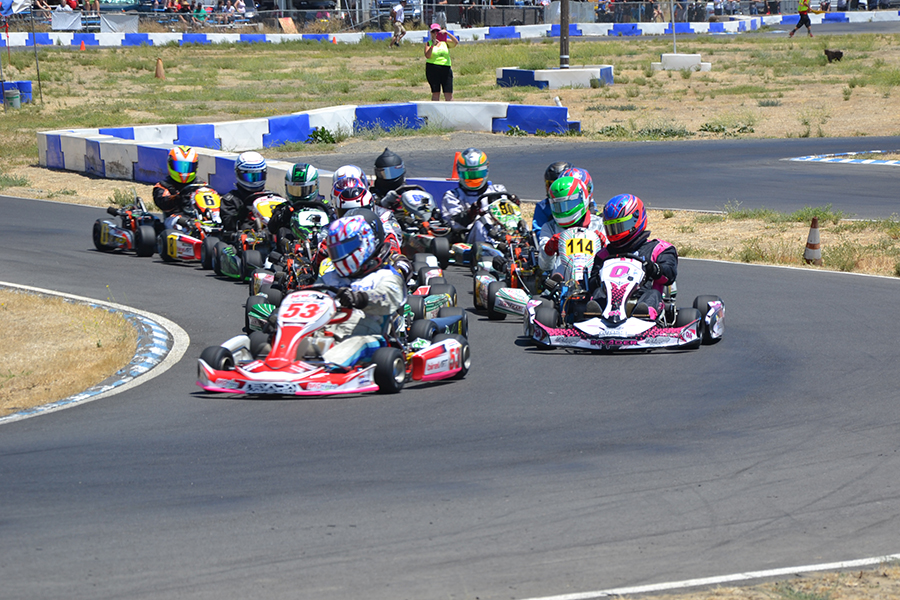 Senior Briggs 206 field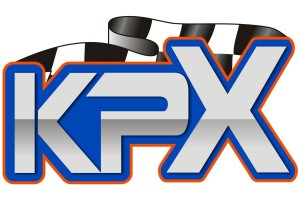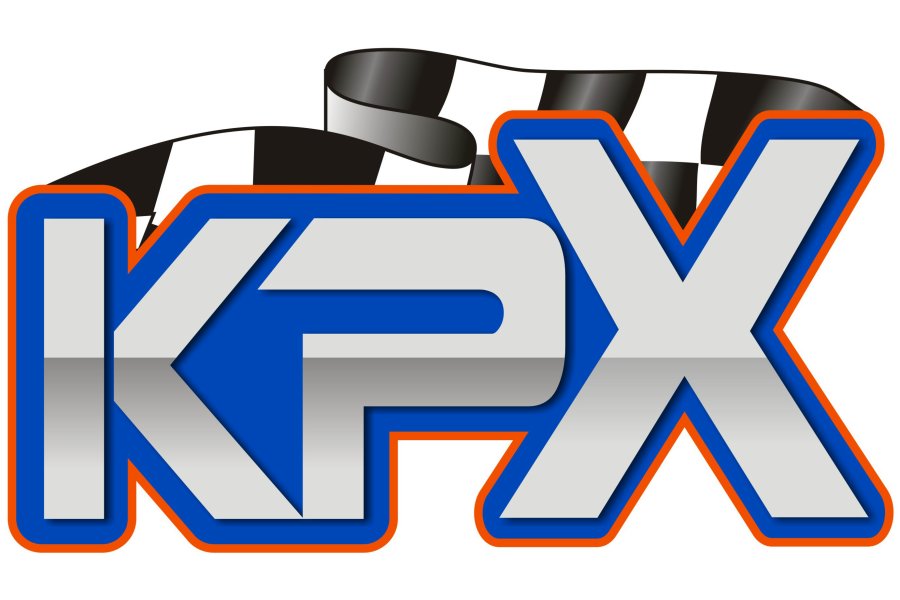 July 17th concluded round 3 of the KPX Karting Championship powered by Briggs & Stratton driven by MG Tires at Bluemax Kart Club in Davis, CA, Bluemax has been working day and night to grow karting and their club. We hit a record attendance of 101 Briggs & Stratton power plant entries, 96 Lo206's and 5 World Formula's. We are very excited to watch the growth of the series hitting record numbers race after race, this creates a great opportunity to do big things for the 2017 KPX Karting Championship. This wouldn't be possible without our sponsors.
Briggs & Stratton Racing has been a huge contributor to the growth of our junior program as they have made it possible to give away 40 free entries to our Jr. 1 and Jr. 2 classes. They have also kept the Briggs Pill Pull alive, giving away $500 a race to our senior classes. WR Motorsports has also kept the series affordable for all the racers by donating five sets of MG Red tires per race to giveaway to the racers. RLV is always supporting the sport and has contributed a lot of goodies to give away at our races and banquet; they provide our pipes, mufflers, and gears for these Briggs classes. Fastech Racing is always a call away for all of our racers karting needs; we will be giving away around $600 in gift cards to help our racers get all their needs. Awards Trophies n' More has made it available to get trophies and medallions available at a great cost, I suggest you give them a call for all your needs and tell them KPX sent you. Scribner Plastics, Inferno Racing Clutches, Amsoil, and Mad Dog Motorsports have all provided amenities for our banquet to prepare you for the 2017 season. Thank you to all our sponsors and their contributions to our racers, without them this series wouldn't be as fun.
Jr. 1 LO206:
The Jr. 1 classes brought in 25 of the brightest young kids to race and see who's the best in the region. Kai Sorensen came out the gate with a fast qualifying time of 39.407. As suggested by the parents we split this class into an "A" and "B" class. The A Heat consisted of twelve drivers, Sorensen finished P1 beating out Aiden Kempf by 1.5 seconds.  In the B Heat, Boden Barnwell edged out Adam Freire for P1 both securing a transfer to the A Main. Barnwell went to Texas for The IKF Grand Nationals and brought home the Duffy making us very proud to have him as a part of our series. In the B Main Matthew Fecko put on a one man show and took the victory. Sorensen continued his dominance in the 20 lap A Main by stretching out a lead of six seconds over Kempf who finished P2 and Dean Pinten finishing P3.
Jr. 2 LO206:
The Jr. 2 class had their biggest showing yet with 20 karts entering the race. Tomas Mejia started strong with a Qualifying time of 39.246. Mejia stayed on top with a win in the Heat race over Hayden Wagner by three seconds. Wagner finished P3 and just barely got edged out by the Mad Dog Motorsports driver Wyatt Couch finishing P2. Mejia stayed motivated to win, beating his competition by four seconds in the 20 lap Main event.
Sr. LO206:
As we have been doing all year we split the 31 entries in the senior class into an "A" and "B" class.  Hunter Corbett has been strong all year and this event was no different. Corbett edged out Geoff Shaw by four hundredths for P1 in Qualifying with a time of 40.131.  17 drivers started the B Heat where Cole Nelson Racing's driver Nick Robertson won promising a good transferring spot into the A Main. A total of six drivers transferred to the A Main. In the A Heat the fight for P1 was between Shaw and Nicholas Grossi where Shaw edged Grossi out by two tenths. The B Main had 11 drivers left to fight for the win which was a show in itself between Jason Berry, Jeremy Frediani, Julian Wong, and Kevin Straw Jr. After 20 laps less than a second separated these four but Berry wanted more than the rest taking the win. The A Main brought everyone to the fence with a ton of battling going on from second to tenth which let the Nevada Kartsport driver Geoff Shaw break away with a two second lead after 20 laps to get his team the win.
Masters LO206:
The fastest growing class in the KPX Karting Championship is the LO206 Masters. 20 drivers entered to see who still has the endurance to win. Jonathan Pinten came out of retirement to put his kart on Pole by almost a tenth with a time of 41.084. Pinten continued leading throughout the Heat race with Brian Rivera, Joe Senna, and Scott Meyer breathing down his neck. Pinten refused to lose as he brought home the win after a 20 lap Main event showing little Dean Pinten how it is done. Senna made Pinten earn the win as they passed each other several times mid race.
World Formula:
KPX is slowly working to grow the World Formula class as 5 drivers showed up. Wayne Bundy came out strong to take the P1 in Qualifying with a time of 40.192. In the Heat race Bundy DNF to allow Steven Taylor to edge out Rich Huston for the win. Taylor and Huston put on a show in the front, Taylor pulled out the win by five tenths over Huston who finished P2. Bundy tried to fight back from last but was unsuccessful finishing P3.
KPX prides themselves on a fun, family, affordable atmosphere. They have put a Race Director Jeff Sakowicz and Tech Director Dan Pellizzari in place to make the racing fair and competitive while working with the clubs to help grow the sport. "Our race director and tech director are the best in the business and take pride in their work with the same views as KPX. This series is about our racers, the clubs, and the sport." said Kenny Manchester a KPX Director. As you read this big plans are in the works for the 2017 KPX Karting Championship that will further improve these values and goals. Round 4 of the KPX Karting Championship comes to Fresno at Kerman Kart Club September 18th. Series points are up at www.KPXracing.com.