Sanzaru Games Race Six Ends the Summer Portion of the 2016 Season
Honda CRF 250 class will be the GoPro Feature Race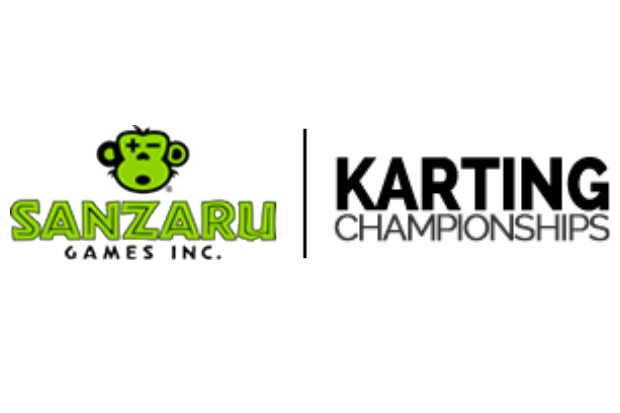 Race #6 on August 20-21 will mark the end of the summer portion 2016 Sanzaru Games season. Race #6 will also be the third in a string of every other weekend of races for many of the series drivers (from Race #5 through Race #7 including the Rotax Grand Nationals). The Honda CRF 250 class will be the GoPro Featured class and the drivers will be especially challenged by the tight Sprint Track configuration.
This is the second full season for the sealed motor CRF 250 class. The class pulls in 4 to 5 entries per race so far and like last year, the class championship is a shootout between two drivers. Richard Stock has been the consistent front runner this season placing ahead of last year's champion Ori Della Penna. Richard Hilleman is staying close in case these top two drivers start having problems finishing races.
After the first five races, two classes have very tight points races when one looks at the Net Points. In Mini Max, 7 drivers are within 90 points with Matteo Sandoval in the lead and Dustin Salaverria (-10) and Aiden O'Neill (-20) close behind. In the 80 Masters class, Dave Holstein is in the lead with John Collins (-60) and Charles Hastings (-65) close behind and four others drivers within 125 points of the leader.
Kid Karts will again be featured on the Saturday Practice with six sessions of practice and racing.
Starting this race (#6) the Pro and Masters 125 will use the Hoosier R60A compound replacing the R60B. Competitors can still use the R60B for the August race only to burn up old inventory. All other Hoosier classes will still run on the R60B. In an effort to accommodate many requests from drivers and teams the Series will allow Pro 125 and Masters 125 to run on the Evinco tire, but only competitors that run on Hoosiers will be eligible for Championship points.
The race weekend will start with a Practice day on Saturday. All Sanzaru Games Series classes will be able to get in as many as eight practice sessions during the day. Kid Karts will have six sessions throughout the day with the last two sessions being races. Practice starts at 8:30 AM and runs to 5:20 PM. Registration will open at 7:30 AM. Practice is open to all drivers who are up to normal racing speeds with a kart that meets current karting safety specifications. Cost is $50 for Practice only and $30 for Kid Karts.
Sunday's race day begins at 8:10 AM with a quick round of practice for the nine race groups followed by a five lap group Qualifying session, two eight lap Pre-Mains and a 15 lap Main. Registration will open at 7:00 AM. Race Entry is $110, $15 for transponder rental if needed, $10 for all crew and spectators, and kids under 12 years old are $5. Registration is at the administration building on the right side as you enter Sonoma Raceway, look for the Sanzaru Games Registration sign.
You can get more information about the Sanzaru Games Karting Championships as well as the weekend schedule by going to www.sanzarukarting.com