Bridgestone Manufacturers Cup Series Prepares for Stop Four This Weekend in Pittsburgh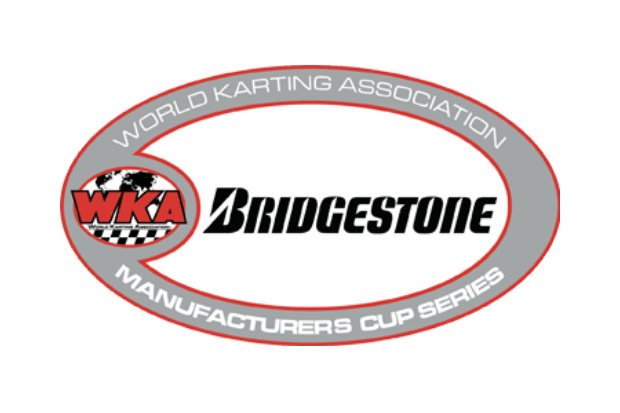 The challenges of the late summer heat will again place driver against machine this weekend as the Bridgestone Manufacturers Cup Series preps for stop #4 at Pittsburgh International Race Complex in Wampum, Pennsylvania for the Grand Products Nationals.
8 national classes will once again be in competition, as the Pittsburgh event will be the pivotal race in setting the stage for the Top Kart USA Grand Nationals next month at New Castle Motorsports Park in Indiana.
Starting with the Water for a Cause Kid Kart Class, series points leader Indy Ragan from Eagle Lake, Minnesota, brings a 25-point lead into the Pitt event, with New Castle winner Prevail Perkins, as well as Jefferson, Ohio's Dusty Larson primed and ready to challenge for yet another win. Naples, Florida's Karsyn Walters will again make the long tow for the event, sitting third in the series standings, along with Terre Haute, Indiana driver Austin Olds, New Jersey's Aubrey Adams, Arizona's Tristan Young, and many more.
Pennsylvania product Madison Campeau sports a 74-point lead coming into her home track, more than ready to be on the front side of a close finish in the Allison Racing Engines Yamaha Sportsman Class. To date, Campeau, at both GoPro and New Castle, has missed the top step of the podium by mere inches. Indiana's Kaden Wharff, along with Kingsport, Tennessee driver Caleb Bacon, New Jersey's Connor Ferris, Indiana's One- Two brother combo of Logan and Garrett Adams, as well as Thomas Schrage, Camrin Cass, Ryan Detlor, Sam Hinds, Annie Rhule, Joshua Warren, Riley Erickson, and many more will be on hand.
The KartSport North America Pro IAME Senior class will again be loaded for bear with $1,000 on the line to the overall weekend winner, $500 for second, and a set of Bridgestone Tires for third.  Looking to feed off of his New Castle weekend success is Gahanna, Ohio's Braden Eves, the current points leader in the class by 110 over Brandon Jarsocrak. Eagle, Wisconsin competitor Brandon Lemke will be on hand to challenge for the top prize this weekend, as well as Minnesota's Alexander Kardashian, Pennsylvania's Jacob Donald, New Jersey's Nick Landi, Indiana's Abbey McLaughlin, as well as Illinois's Roberto Perez, Wisconsin's Josh Hotz, Pittsburgh ace Rudy Agras, and a host of others.
The Franklinkart.com Yamaha Junior class will again be loaded for bear with Waxhaw, North Carolina driver Pauly Massimino bringing a commanding 126-point lead into the event over New Jersey's Tyler Ferris. St. Louis competitor Spike Kohlbecker comes into the event third in the series standings, with New Castle winner JP Southern Jr, Ohio drivers Colin Neal and Marina Walters, as well as Lance Fenderson, Brody Warren, Ben Varner, Matt Mockabee, Ian Hornish, David Kalb Jr, and tons of others ready to do battle.
The IAME USA East Pro Swift Sportsman Class will be another to watch with Indiana driver Kaden Wharff leading New Jersey's Connor Ferris by 31 tallies. Sewickley, Pennsylvania driver Luca Mars will be looking for the home state advantage, as well as Tennessee's Caleb Bacon, Pittsburgh competitor Annie Rhule, as well as Thomas Schrage, Logan Adams, Brent Crews, Ashton Chilton, Ryan Detlor, Gunner Bischoff, Rylee Engel, and many more shooting for the $500 prize at the end of the weekend, with second receiving $250, and third getting a set of Bridgestone Tires.
In the CRPRACING.COM Mini Swift class, North Carolina's Eli Trull comes into the event with a commanding 136-point lead over St. Cloud, Florida competitor Jeremy Fletcher. North Carolina's Caleb Gafrarar will also be on hand, as well as Stevensville, Maryland driver Ben Maier, Baden, Pennsylvania driver Sofia D'Arrigo, York, South Carolina's Danny Dyszelski, Sebastian NG, Christian Rutty, Hoyt Mohr, Miles Murray, and many more.
The Woltjer Racing Engines Pro IAME Junior class this weekend will serve as the second class that North Carolina's Pauly Massimino looks to maintain serve at the top of the heap. Massimino has distanced himself mightily over the rest of the field, with several competitors, including Connor Cass, Spike Kohlbecker, Jeremy Conklin, Ariana Gnad, Dalton Peak, Lance Fenderson, Tahlon Yockel, Tyler Ferris, Gage Rodgers, and many more shooting for the $500 top prize for the weekend, with $250 going to second, and a set of Bridgestone Tires to third.
The Fullerton Karts USA Yamaha Senior class may also be one of the more interesting battles to watch as well, as the battle within the top 5 is a good one. While Wisconsin's Brandon Lemke sports a 45-point lead over Ohio's Braden Eves, the gap from Eves back to Ohio's Dakota Pesek is just 10, with New Jersey's Nick Landi just another 5 points back from there. Others to battle this weekend include Ohio's Derek Hughes, New Jersey's Patrick Healey, Minnesota's Alexander Kardashian, Trevor Delong, Alexis Rhule, and many more.
The individual points battles are but one of the many battles to watch this weekend, as a great battle has developed between Tony Kart and Top Kart, with both Chassis Manufacturers knotted up at 8 wins apiece. Merlin isn't far behind with 5 wins, while PRAGA, FA, and Benik are tied at 4. Here's a look at the updated Chassis Standings.
Tony Kart: 8
Top Kart: 8
Merlin: 5
PRAGA: 4
FA: 4
Benik: 4
Comp Kart: 3
Birel: 3
Kosmic: 3
Margay: 2
Fullerton, Parolin, Emmick, and Energy all have 1 win this season.
All competitors will be shooting for the first prize of the weekend, which will be the Fast Time Award, presented by Comet Kart Sales. On the backside of the weekend, in addition to the top 3 receiving awards, the weekends overall winner in all 8 classes will be receiving an additional award as the weekends overall champion, presented by Checkered Motorsports.
The Champions Flags will again be on display this weekend, presented by New Jersey Sprint Series.
And 1 lucky competitor will also be walking away with a brand new Tillotson Generator, which will be announced at the Sunday Podium Presentations. At the New Castle event, Old Bridge, New Jersey driver Nick Landi was the lucky recipient.
The track will go hot each day at 8am, Friday through Sunday, with the same format as usual, full day of Friday practice, with practice, qualifying, 2 heats races, and the final determining the outcome each day on Saturday and Sunday.
To view the weekend schedule for the Grand Products Nationals, click here. Be sure to listen in all weekend at the EKN Live page – www.ekartingnews.com/live – along with daily race reports and updates via social media.