Briggs & Stratton 206 Cup – Concept Hauler Motor Speedway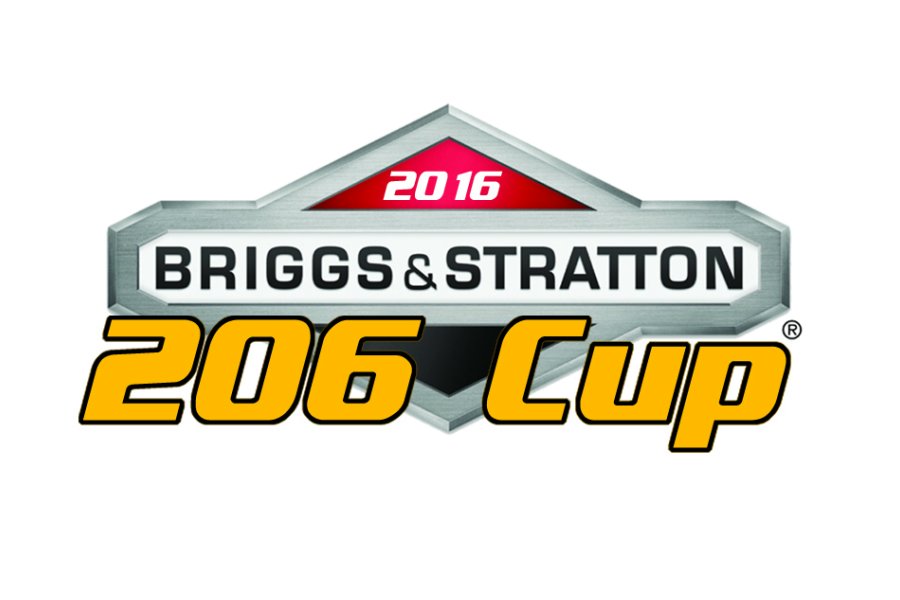 The third Briggs & Stratton 20 Cup series weekend took place on July 14-15 at Concept Haulers Motor Speedway in Sheridan, IL. Concept Haulers was built in the mid-80s as a dirt oval track and within a few short years, it was turned in to a sven- tenths of a mile sprint track which has since hosted regional and national races. This weekend event included the introduction of the Friday Night Local Tire Shootout. In an effort to introduce more drivers to the series, the local series was invited to race using the local rule set. The winner of the local classes were given a set of Vega Red tires to use during this weekend's races. In addition to this, a number of teams had been donating their previous weekends tires to new drivers to series and are encouraging teams with space in their trailers for an extra kart to bring a friend.
Briggs & Stratton Racing is the primary sponsor with Vega providing support and tires. Vega designed a new tire for the 2016 season specifically for 4-cycle racing with the guidance of the Cup, in order to provide a long lasting medium grip tire that is suitable for many styles of chassis. Presenting Sponsor Noram Clutch continues to support the series, and RLV Exhaust is now the qualifying sponsor for the series. Some of the folks from Target Distributing were on hand this weekend to hang out with the drivers, crew, and family.
The remaining schedule for the 206 Cup:
August 6-7 – 61 Kartway – Delmar, IA
September 17-18 – USAir Motorsports Park – Shawano, WI
Local Tire Shootout LO206 Junior : Jason Pribyl (tres Donated to local driver Jacob Bolen)
Local Tire Shootout LO206 Senior: Logan Smith
LO206 Sportsman:
Saturday – Payton Glodowski, Cale Zimmerman, Jason Pribyl
Sunday – Payton Glodowski, Cale Zimmermann, Jason Pribyl
Viking Karting Products LO206 Junior:
Saturday – Justin Wishard, Nick Ksobiech, Randy Westie
Sunday – Justin Wishard, Jacob Bolen, Randy Westie
Faster Motors LO206 Sr Medium:
Saturday – Chris Gray, Jordan Bernloehr, Logan Smith
Sunday – Logan Smith, Aaron Bromberek, Jordan Bernloehr
Green Filter LO206 Sr Heavy:
Saturday – Connor Lund, Logan Smith, Ferman Miller
Sunday – Conor Lund, Logan Smith, Allen Borntreger
iKart Racing/EK Kart Chains LO206 Masters:
Saturday – Grant Zimmermann, Chad Landers, Randy Raridon
Sunday – Grant Zimmermann, Chad Landers, Randy Raridon
4 Cycle Central Animal:
Saturday – Regan Verhing, Jason Pribyl, Seth Johnson
Sunday – Jason Pribyl
For more information on the Briggs and Stratton LO206 Cup, please visit http://www.206cup.com