All Set and Ready for the Final Sprint in Genk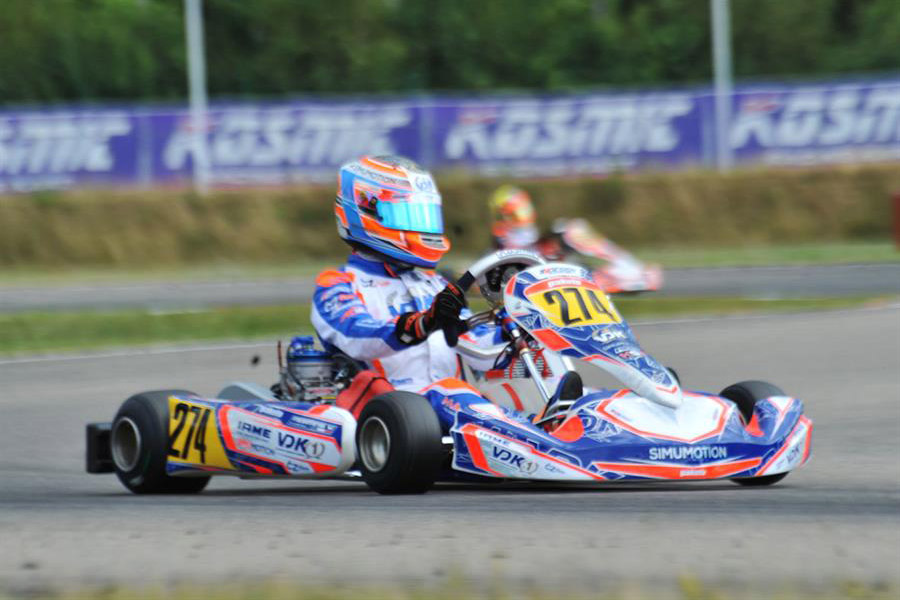 The final weekend of the CIK-FIA European Championship has started today in Genk (B): the large pack of drivers aiming at the European title in the four categories of international karting started to battle onthe track, to set the best time for tomorrow's starting grids in the Heats. The drivers of the OK, OK Junior, KZ and KZ2 categories are – for the first time this years – all taking part in the same event: this is how CIK-FIA celebrates international karting, with a great event that will finish on Sunday 31, when we will know the names of the new European Champions. The importance of the race attracted drivers from all around the world and189 entrants completed scrutineering. So, the Horensbergdam International Circuit is very crowded this weekend; the competition started this evening with Qualifying, after a long session of free practice. Drivers and teams are getting ready for tomorrow's challenging Heats: there are 21 races in schedule and at the end of the day the first points of the events will be awarded. The great finale is on Sunday and we are sure there will be room for surprising results. However, fans will be able to enjoy the full TV coverage of the final day thanks to WSK Promotion, which will strame live the event on cikfiachampionship.com and cikfia.tv, starting with the Drivers' Parade. Don't miss the after race appointment with the recap and the highlights of the race on Motors TV.
ASSAULT ON POLE POSITION
Today the fastest lap in KZ has been set by Italian Marco Ardigo (Tony Kart-Vortex-Vega), standings leader, lapped in 51″216. Only3 thousandths is the gap of his fellow countrymen Flavio Camponeschi (CRG-Parilla), who is 5th in the standings. Best time in 51 "110 for an outsider in KZ2,the Frenchman Pierre Loubere (Sodi-Parilla-Vega),followed by 31 milliseconds from the German Alexander Schmitz (BirelArt-Vortex). The Championship leader, Italian Fabian Federer (CRG-Modena) has the 5th time. Another outsider on the stage even in OK, with the German Hannes Janker (CRG-Parilla-Vega), 13th in the standings, in pole with 51 "631, ahead for 99milliseconds to the always competitive Marta Garcia (EvoKart-Parilla). Only 13th in Qualifying the category leader, English Tom Joyner (Zanardi-Parilla). In OK Junior is French Victor Martins (Kosmic-Parilla-Vega)the quickest in 53 "390, 122 thousandths ahead of the Danish Noah Watts (Tony Kart-Vortex), standings leader.