RGMMC Anti-Hit-Device for Karting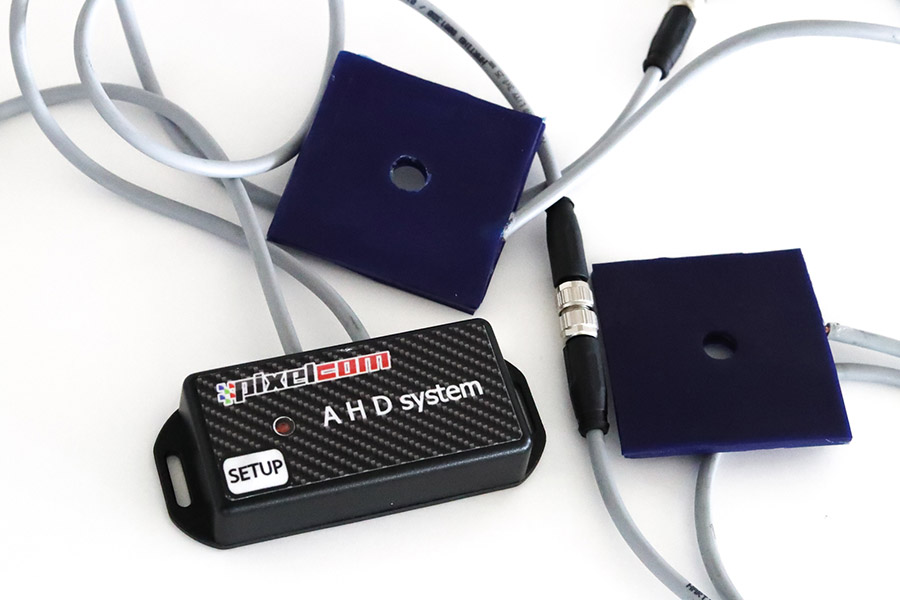 The RGMMC Group is proud to announce a new Anti-Hit-Device (AHD) for Karting, which will set new standards to safety and sportsmanship.
AHD has been developed in collaboration with the Spanish electronic experts from Pixelcom. The system is supposed to assist or replace the controversial front fairing mounting provided by the CIK-FIA. Currently pushing actions of a driver are detected on the basis of a loose or detached front bumper after the race, automatically followed by a time penalty.
Practice has proven that the analysis whether a penalty or pushing incident was justified or not can be rather difficult. Critics keep complaining the bumpers detach too quickly and that the system is not reliable enough, destroying the idea of close racing. Moreover controlling and managing of the front fairing mounting kits take the event organisers a lot of effort and time.
In order to reduce the mentioned disadvantages RGMMC developed AHD, which can assist the current system of the front fairing mounting or even replace it. Being event organiser for over 20 years now RGMMC knows about the needs of racing, especially karting which RGMMC is involved in with two own international series like the X30 Euro Series and the ROTAX MAX Euro Challenge.
"As many others we have not been happy with the current solution of the CIK-FIA front fairing mounting. As RGMMC is always looking for innovations which improve our sports, we developed AHD", says James Geidel RGMMC Vice President.
The system consists of 2 sensors, which are fixed to the rear bumper. They are made out of rubber and are screwed between the rear bumper and the metal plate. The sensors turn the rear bumper into one big pressure sensor, which measures the intensity of impacts and pushing. A small transmitter sends the information and data via radio frequency (RF) technology automatically to the race control, which can react to a likely unfair incident. That makes investigation a lot easier. The sensibility of the system has been adjusted to reality of karting, which means that the system distinguishes different intensities of impacts and registers only the decisive ones.
"AHD optimizes the process of controlling and penalizing. We think that this is an improved standard for all parties of karting. It is a handy tool for organisers and affords purer racing to the drivers again. We are confident that our system marks a revolution in this sector and that it will become a standard in all professional karting series in the medium-term."
The development of AHD took almost two years and is now in the final testing phase, ready for production. AHD is patent-registered and will make its official debut during the finale of the ROTAX MAX Euro Challenge in Salbris (FRA) from August 24th to 28th.