MG Tires Evolves Toward New Future in North America
Stronger customer support and expanding the network is the current focus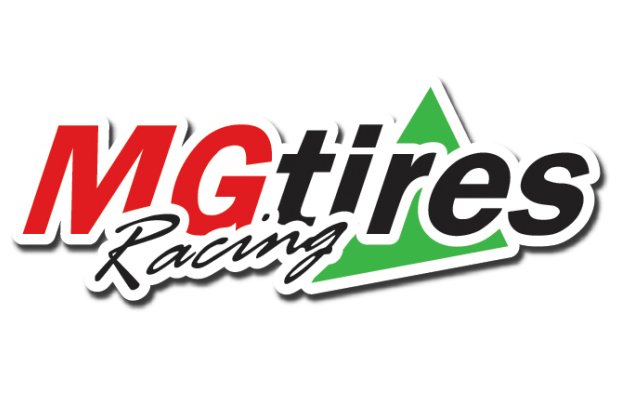 Over the last 20 years, the MG Tires brand has grown into one of the most successful and most respected tire manufacturers in the United States and Canada karting. Since the birth of the brand in 1989, drivers and tracks have enjoyed the highest-quality tire available and, over the past 10 years, MG has become the tire of choice for many leading national, regional and club programs. In that span of time, three decades worth of research and development have all been focused on producing the highest levels of performance possible. The company has a core philosophy of manufacturing a great product and supporting it with unparalleled dedication. With a constant commitment to customer service and product support, the 2016 season will mark an evolution in the direction for the North American market and its distribution process, as MG Tires continues to find ways to expand the company and its stature in the sport of karting.
MG Tires has been approved by CIK-FIA, dating back to 1992, becoming one of the pinnacle kart tire manufacturers in the world by supplying more than 40 countries, spearheaded by the same network of distributors that were established when the company was founded. That loyalty and devotion reaches into the United States market, among the largest for MG Tires, represented by over 65 dealers and partners.
In light of recent events, the distribution channels for the brand will be going into a new direction, with a new philosophy and new key personnel, to ensure that customer service remains the number one priority.
In order to reach this goal, MG Tires is pleased to announce a new alliance with Eric Jones and Justin Marks, owners of KartSport North America and IAME USA East, as well as the GoPro Motorplex in Mooresville, North Carolina. Jones' and Marks' group of companies are well known for their commitment to karting within the United States and will continue to focus on providing top level dealer and racer support. Attracting new customers to the sport has been a major focus for this duo.
"Eric and Justin are such good people and great professionals; recognized by all karters we have contacted during our experience in the United States. We really do trust they will put all efforts from their staff to take MG Tires to the next level in North America." – Marcello Ventre/MG Owner
In addition, Tom Kutscher and TPK Promotions will continue to own, operate, and develop the quickly expanding market for Evinco by MG, and will be able to provide MG Tires to their west coast customers.
"MG Tires longstanding relationship with Mr. Kutscher and TPK Promotions and the launch of Evinco by MG has been an extremely successful one. We look forward to what the future holds with the Evinco by MG brand." – Gianfranco Ventre/MG Owner
Look for more exciting news to come regarding MG Tires' expanded support of the karting clubs and series in North America. A new website – mgtiresusa.com – is under construction, for now, visit mgtires.com.br/en to learn more about MG Tires.
Contact info: Eric Jones
MG Tires USA – KartSport North America
ejones3473@me.com
Chris Ortenburger
Evinco by MG – TPK Promotions
(909) 283-0393
Chris@evincotires.com