Four CIK-FIA Titles in a Weekend for Tony Kart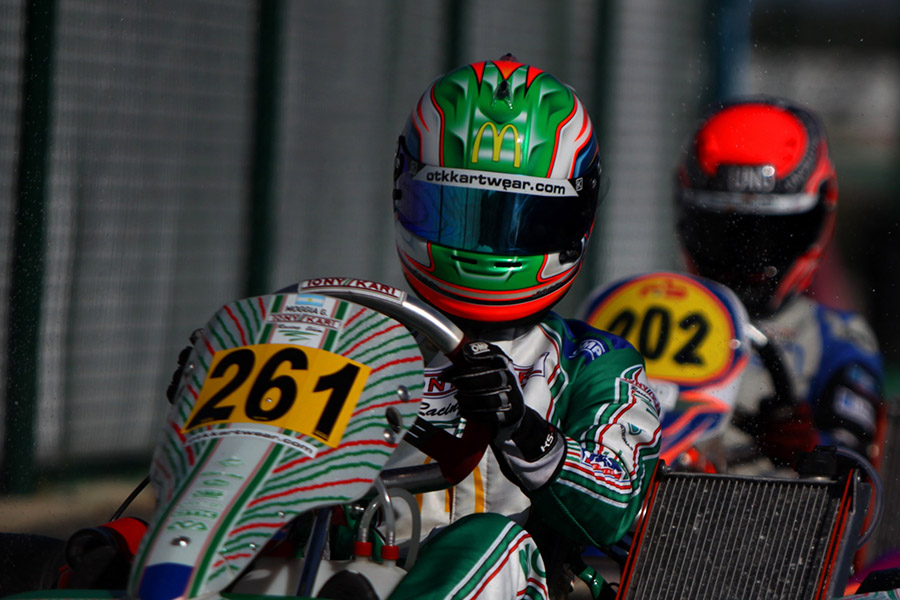 The Racing Team is facing a crucial weekend on the Belgian track of Genk, where next weekend four CIK-FIA European titles will be assigned. Precisely, the crowns of KZ1, KZ2, OK and OKJ categories.
In the master class, KZ1, our Marco Ardigò is the leader and after the two hardly fought rounds, he has a small advantage over his direct rivals, Iglesias and Hajek. For this, the Belgian race will be extremely exciting and no excuses will not be allowed.
Next to Marco there will be, as usual, Marcus Armstrong, who in his first season in the category with the gear, the young New Zealander has been the author of a positive growth path.
KZ2. Even in this important category with the gear our Luca Corberi is in the top positions and has very good chances to enter the top. Currently Corberi is fourth with a gap of nineteen points from the leader, an important gap but not impossible to bridge.
Just Luca, in the opening round of the European KZ2 Championship in Essay (France), was the author of a final success.
In the provisional top-ten list there are also three other drivers running with Tony Kart-Vortex chassis, they are Lorandi (Baby Race Team), Besancez (Cédric Goudant team) and our other driver, Alessio Piccini.
OK. In the two categories without gear, OK and OKJ, although our drivers are not directly involved in the running to the title, we nevertheless have the opportunity to aim for the top positions.
In both categories our technical material, employed by drivers and different teams, is at the top, especially in OKJ class where at the lead of the overall standing there is the Tony Kart-Vortex of Noah Watt, of the Ward Racing team.
The demanding Belgian week end can be followed in live timing and the finals will be broadcast on the CIK-FIA Official TV