Checkered Motorsports Establishes Partnership with Swan Motorsports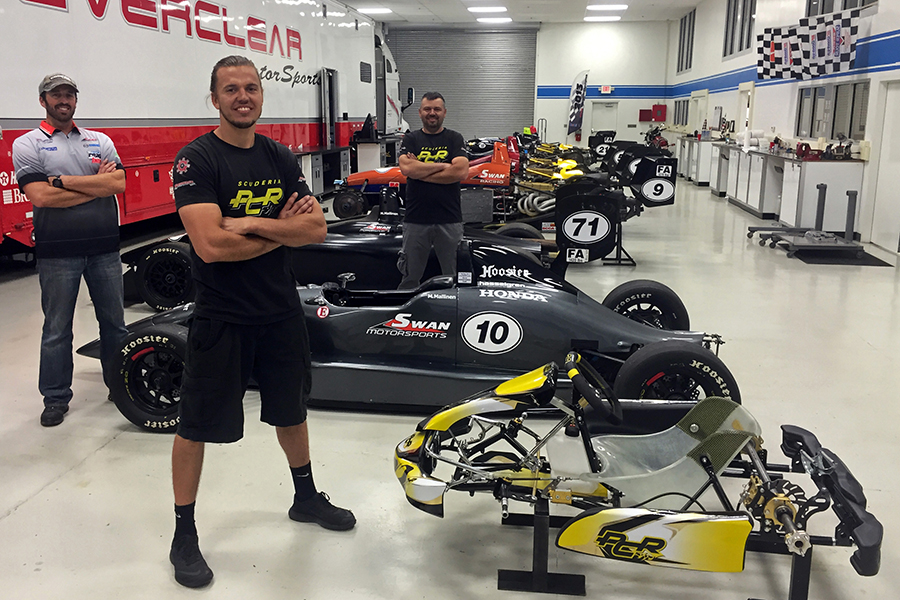 The motorsports industry continues to see high caliber drivers begin their careers in karting but very few offer a ladder system from karts to cars.  Checkered Motorsports is excited to provide this transition to open-wheel racing with the partnership of Swan Motorsport.
Since its inception in 1997, Swan Motorsports continues to demonstrate its professionalism and quality of service.  Owner and former racer, Mirl Swan, has led countless drivers to championships and victories throughout his racing career.  Swan Motorsports will focus heavily in the Formula 1600 championship and the Formula Atlantic championships while also building a driver lineup for 2017.  Swan Motorsports will be seen in the Mazda Road to Indy ladder system for 2017.  Entering in USF2000, the preparation and thorough testing will be taking place over the course of the summer.
Team Manager, Robert Bujdoso, expressed" Karting continues to lack opportunities for young drivers to align themselves with respected racecar teams. I want to provide not only our pilots, but all kart drivers, the resources needed to move further in their career."
Checkered Motorsports will be showcasing Swan Motorsports cars through selected events. Be sure to not miss the opportunity.  Mirl Swan explains, "I'm excited for the opportunity to work with young, talented drivers.  The team will be continuing to test in 2016 in preparation for the F1600 and F2000 events."
Swan Motorsports and Checkered Motorsports are pleased to be working together for the rest of the year.  Swan Motorsports will be displaying their current USF2000 car at the first round of the ROK Cup Midwest Series held at Pittsburgh International Race Complex.  Checkered Motorsports will be on hand for any questions or concerns throughout the year.  For additional questions and testing opportunities contact Mirl Swan: mirl@swanmotorsports.com