Boon Bags 4 Wins at ARKA Avon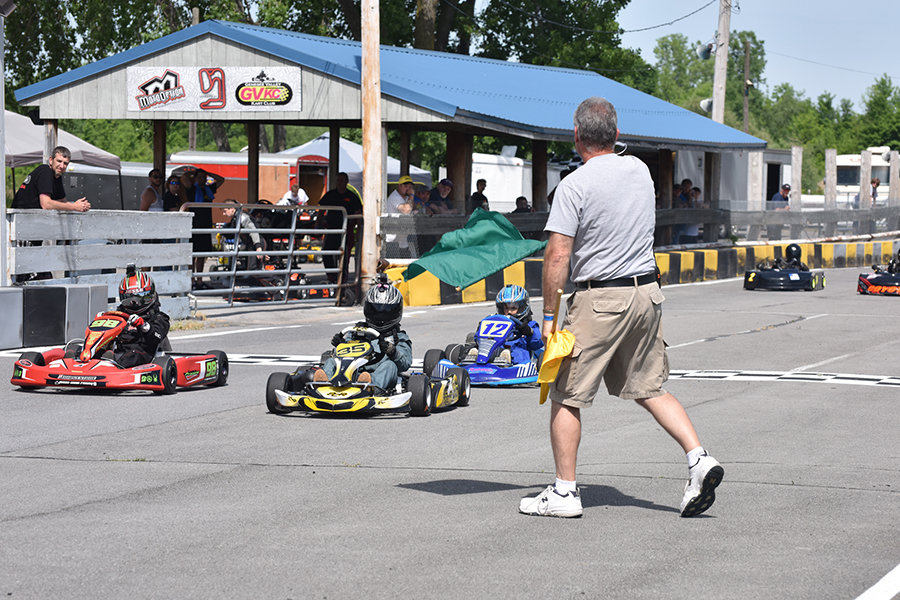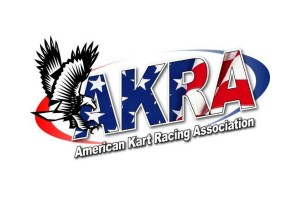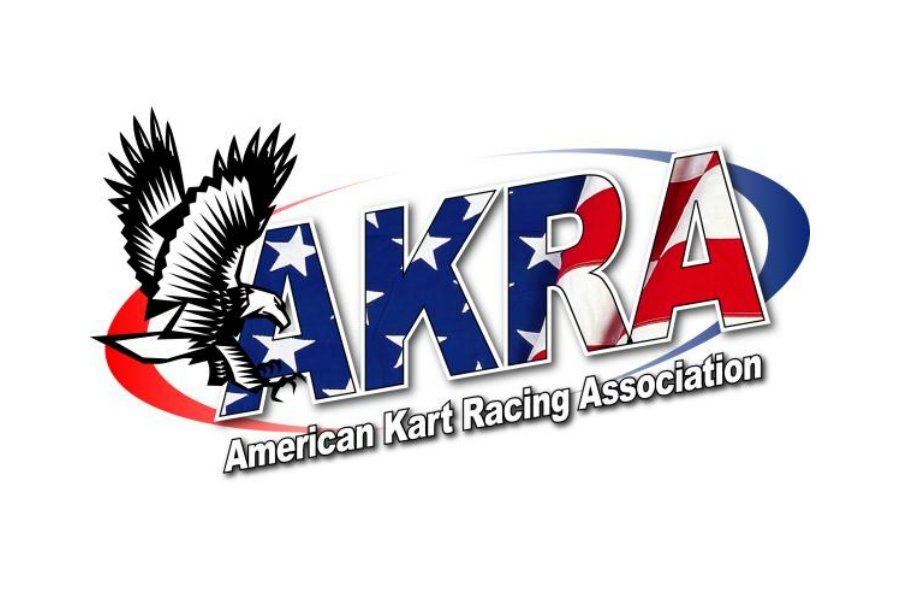 Blake Boon was a big star at his home track June 4-5 when the Genesee Valley Kart Club hosted round one of the first ever American Kart Racing Association's (AKRA) American Sprint Cup Series Northern Tour presented by Boon & Sons and Vega USA.
Piloting two new GT Machine powered Coyote Wide Track chassis, eight-year-old Boon, of Rochester, NY, beat out fields of competition in four classes. That Saturday Boon bested fields in Kart City Performance L0206 Cadet and Pro Gas Animal Cadet. Sunday he showed them again, this time on a wet track.
In Saturday's win Boon turned 12-laps on the 0.39-mile road course in 7:16.676-minutes. Sunday he finished 11.741 seconds ahead of Joey Cline.
"My dad worked hard on my karts today and the karts handled good." Boon said after his Saturday wins adding, "I had fun today."
Boon wasn't the only multi-class winner that weekend. Piloting a TS Racing Engines powered DR Kart, 19-year-old Naples, FL native Colin Warren notched a trio of wins. Saturday Warren won two features starting with Razor Chassis 206 Senior Medium where, after lead changing battle, he fought off late race challenges from Coyote Karts owner Jim Lipari, who closely trailed at the end.
Warren quickly ran back to the grid while his crew scrambled to get his kart ready for Target Distributing TaG Senior, which he also won.
Describing his first win Warren said, "It was cool.  Me and Jim (Lipari) from Coyote were battling back-and-forth the whole time and I ended up edging him out by just about a foot."
Commenting on his second win Warren said, "It was a good race.  We raced with the Masters and the Juniors so it was fun. The DR kart handled great.  We've really got it set up here and the motor was definitely strong."
Sunday Warren easily won TaG Senior. "It was definitely slick out there," Warren said of Sunday's track condition. "I had fun though changing to rain tires and stuff.  I always love racing in the rain. The kart handled great. We worked on it a little bit because it wasn't too wet out there, no puddles or anything.  It was just a damp track."
Lipari, of Rochester, NY, won Saturday's Pro Gas Animal class after a dicey battle with Jason Zobkiw.  Zobkiw was just 0.603 seconds behind Lipari for one of the weekend's closest finishes.
"That was a great race," Lipari described. "The kart handled great. It came in about halfway and never slowed down. I want to thank everybody back at the Coyote shop, my father and Dave Koehler at GT Machine"
Trentin Frederick trailed in third followed in the top five by Dylan Weber, Anthony DiMaggio and Cam Gruber.
Seven other racers were double winners.  Double winner Colton Brown, of Camden, NY, was also, at six-years-old, the event's youngest entry.  Brown bagged both Boon & Sons Comer Kid Kart classes.
"The Coyote kart ran good today," Brown credited.  "I want to thank my dad and everybody else that helped work on my kart," Brown added.
GT Machine by Dave Koehler powered Coyote kart pilot Frank Sullivan captured both days Iconic Edge Chassis 206 Masters. "My Coyote kart ran great and the GT Machine engine ran strong," Credited the Roaming Shores, OH based racer.  " I want to thank my son and my wife for all of their help today," Sullivan added after his Saturday win.
Frank's son, 12-year-old Alex, edge out Alex Vrabel for Saturday's 206 Junior checkered flag. "It was a good race," Alex described. "My competitor, Alex Vrabel, is a formable opponent and I was glad to come out with the win. The Coyote kart handled well.  It's not on the motor it's the way you drive.  It's not always about the equipment you have.  Most of the time it's more about the way you drive the kart."
Vrabel showed his talent for racing on a damp track. Several showers passed by early Sunday, but never enough to puddle on the track.  Rain tires were optional most of the day and most took advantage of their gripping power.
Vrabel beat Sullivan to Briggs Racing 206 Junior's checkers backing up that win with another in Pro Gas Junior where he beat Zach Turner to the stripe.
"My first win today was a good win.  I just kept my line and held it strong and drove my kart to the finish," Vrabel described.  "My second race was a great race. My competitor (Zach Turner) had me on the first turn and he held the race almost halfway through.  I came up beside him on the backstretch left turn and we both went through the s turns in the back coming out of the sweeper side-by-side and that's where I edged him out.  Then I held him off the rest of the race.  The kart was great the IONIC Edge kart is always great.  I want to thank Dave Koehler of GT Machine and IONIC Edge Chassis."
Camden, NY competitor Jacob Brown captured both Target Distributing TaG Junior offerings.  The 14-year-old Kaas Powered Margay kart pilot edged out Jeremy Conkin by just 0.490 seconds for Saturday's win.  Sunday Brown bagged the second TaG race.
"I had to make a nice run going into the corner and protect the inside," Brown explained describing the final laps of his first win. "The motor and chassis were perfect.  The motor was great, the chassis was a little loose, and not too bad it was pretty fast.  I want to thank my parents, especially my dad for making this possible, the folks at AKRA, Vega Tires and the folks at Genesee Valley Kart Club for putting this race on."
Dover, DE driver John Anderson topped both days TaG Masters virtually unchallenged.  Anderson, who is President of Nicholson Speedway in Chestertown, MD, was piloting a TS Racing Engines powered DR Kart.  "The races were good," Anderson described. "The Junior class and the TaG Senior classes were good competitors. The kart handled good for what we had to deal with.  Avon put on a great show and I want to add thanks to AKRA."
Jesse Coon captured Saturday's Michigan Kart Supply Yamaha Cadet.  The eight-year-old Honeoye, NY racer beat Jonathan Ocasio by 3.046 seconds.  Kyle Raymond crossed third.  "My Margay kart was handling well and my Laukaitis Racing Engine was powerful.  I want to thank my parents and everybody else who worked on the kart.  I also want to thank Laukaitis for the motor and Margay for the kart."
Baker Racing Engines powered Coyote Kart pilot Zach Turner topped Pro Gas Junior edging out Vrabel at the stripe. "The race was really good.  The kart handled really well and the good weather helped everything out, said the 14-year-old Victor, NY native who added, " I want to thank my dad, my family and my sponsors."
Rochester, NY based Brenna Orlop out ran Roger Myers by 32.048 seconds for Yamaha Senior's checkered flag.  John Cleveland crossed third.  "The kart handled great," said the 17-year-old Woltjer Racing Engines powered Top Kart pilot. "The Woltjer engine come through and helped me when I needed it. I want to thank my dad he works his butt off getting my kart ready."
Orlop's boyfriend Nate Shelhart showed her up in Yamaha Senior on Sunday's damp track.  Myers trailed Orlop in third.
Jason Zobkiw topped a wild Pro Gas Animal race Sunday. Of the winning pass Zobkiw said, "Dylan (Weber) is a great competitor.  He raced me clean and I raced him clean.  It was just a fun battle.  The rain tires were a little difficult slipping and sliding especially in the drier conditions.  I can't thank my dad and Coyote Karts for all they do for me."
With the first race of the season in the book racers will be heading to round two July 1-3 at MRP in South Bend, IN followed by their third race of the season July 29-31 at Thompson Kart Raceway in Thompson, OH. They will end their season August 26-28 at Nicholson Speedway in Chestertown, MD.