Kosmic: Euro OK and OKJ in Portugal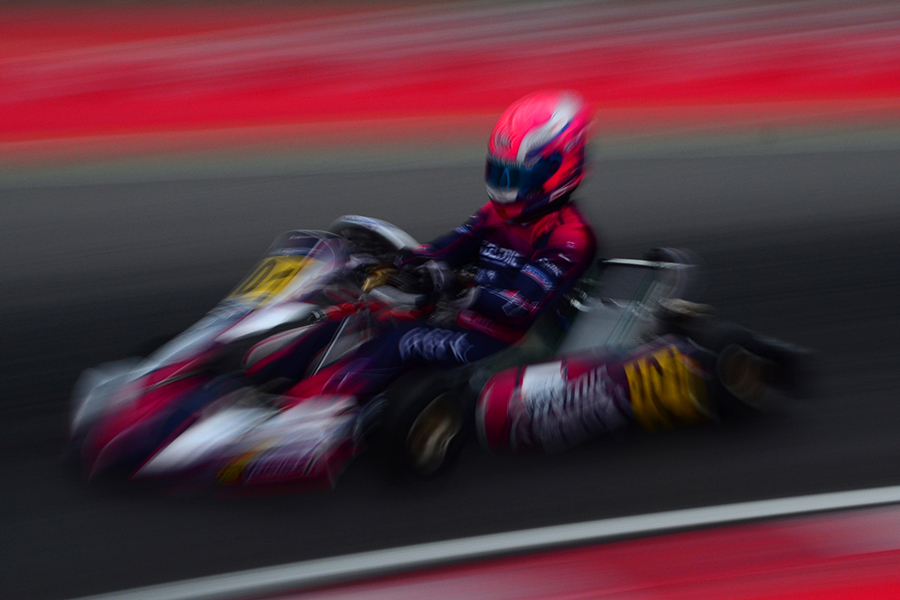 The European Championship for OK and OKJ categories stop on the marvellous Portuguese track of Portimao. Basz (OK) aims at confirming his leadership in OK class after missing the podium in Italy (Adria).
All Racing Department's drivers can count on the fantastic Mercury MY15.
Our five OKJ drivers, Chappard, Weerts, Grigoryev, Vebster, Pourchaire aim at the top positions in the hard-fought cadet category.
How to follow the 3rd round of the European Championship live.
OK
After the suffering disappointment at the second European round in Adria, where Karol Basz missed the podium due to a collision with an aggressive rival, in Portugal the Racing Department will try with the utmost determination to resume the path of success.
The more than 1,500 meters of the beautiful Portuguese track seem to be the perfect setting for a speedy redemption. Our Basz continues to lead the standings in OK class and the technical material is potentially winning, thanks to the formidable Mercury MY15 (http://www.kosmickart.com/leggi_prodotto.php?ID_prodotto=2322&ID_categoria=62&ID_macrocategoria=3) powered by Vortex engines.
If Basz will to confirm to be at the top of the championship, Noah Milell does not hide his expectation to perform well, after his good performance in the recent DKM event at Ampfing.
OKJ
In the class reserved to the young drivers of OK Junior, we will still have on track our five promising drivers, Franck Chappard, Charles Weerts, Ivan Grigoryev, Daniel Vebster, Théo Pourchaire.
The Portuguese race will be the third of the four events scheduled in the calendar, in fact, the continental title will be awarded on the Belgian track of Genk in the last weekend of July.
Sunday's races will be broadcast live TV on the official CIK television at: http://www.cikfia.tv/live-tv.html
Standings can be found at: http://www.cikfia.com/competitions/cik-calendar/2016/portimao/ok/championship-standings.html