Camplese and Parolin at the Forefront in Germany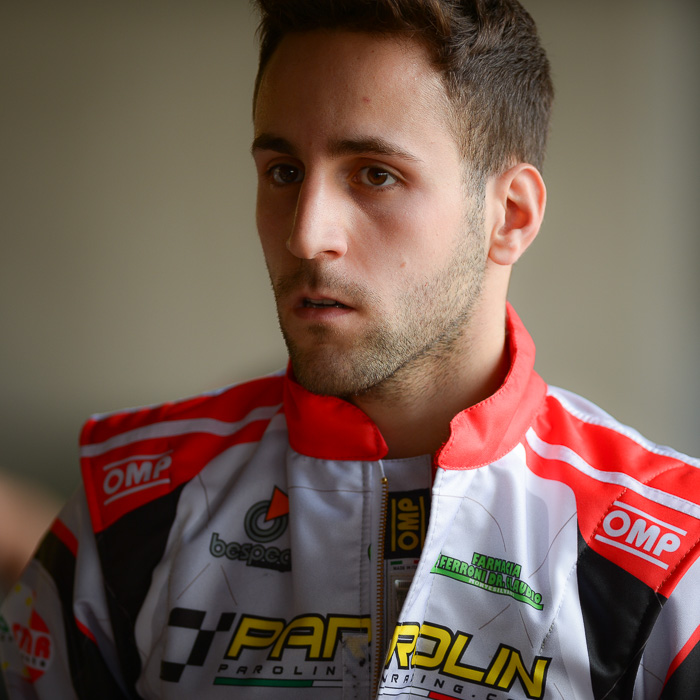 Karting
Despite the highly variable and difficult to grasp weather conditions at Ampfing, Lorenzo Camplese demonstrated the effectiveness of his Parolin-TM at the second round of the German Championship (DKM). The Italian has consistently been faster when the track was dry. This was confirmed by a stunning rise from 14th to 5th place in Race 2. Promising for the rest of the season.
Able to meet the greatest challenges with the quality of its equipment and the expertise of its technical staff, the Parolin Racing Kart team returned excited from its trip to Germany. Immediately, Lorenzo Camplese posted excellent times during free practice, frequently among the five fastest in the KZ2 category.
"Due to a busy schedule, we did not participate in the first round of the DKM in Wackersdorf," the Italian team confessed. "But that didn't stop us from quickly taking our brands to the top of this championship. On this very technical track, Lorenzo quickly felt comfortable driving his Parolin."
Fastest Lap
Alas, it rained for the timed session and Lorenzo suffered from a lack of benchmarks in these conditions. He had to settle for 23rd in mid-table (46 entries in total). Fortunately, he managed to gain seats in the two heats with a very encouraging rise to 6th position in one of them. He also set the fastest race lap with a faster time than the drivers ahead of him such as De Conto, Fore and Hajek.
Nine places and a top five to finish
The rain was back for Race 1 and Lorenzo failed to achieve the target he had set. He then gave everything in Race 2, and with superb overtaking eventually reached 5th place. "The performance was truly there in the dry and it's a shame that the weather played tricks us, because a podium was possible. However, Germany is a very important market for the Parolin brand, so we are pleased to have demonstrated our very high potential. The team is very motivated to finish  the European KZ Championship in Belgium in style" This will be at the end of July in Genk.