Rock Island Grand Prix Announces 2016 King of Streets to Honor Jim Murley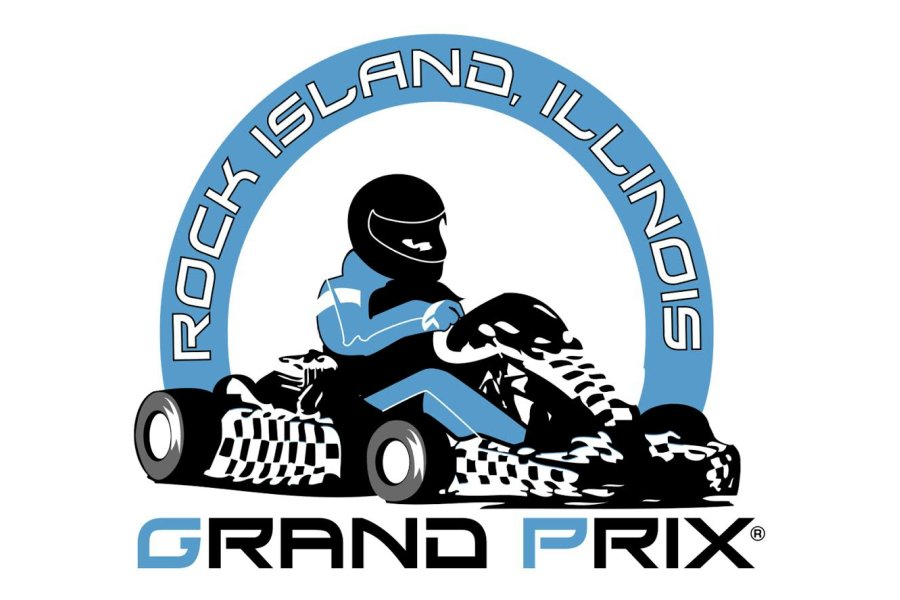 The Rock Island Grand Prix has announced that this year's open shifter King of the Street race sponsored by MG Tires will honor the memory of former Superkarts! USA executive Jim Murley who died earlier this year of cancer.
Rock Island will also continue to race in memory of local karter and multiple Rock Island champion Travis DeVriendt who died in 2015.
"While controversial at times, Jim Murley brought the sport of karting in the U.S. into mainstream motorsports through his leadership of Superkarts! USA.  He was also responsible in great part for the growth of shifter kart racing as a primary element in the Rock Island Grand Prix by promoting the King of the Streets race here," said Roger Ruthhart, president of the Rock Island Grand Prix. "We should take time to remember and honor those efforts and nothing would be more appropriate than to pause during this year's event."
"It would also be awesome if some of the competitors who raced with Jim during those years would return to help us honor him – even if just to race in Masters, the Ignite arrive-and-drive program, or just share a few words," said Ruthhart.
Only 10 drivers have worn the cape and crown as champion of King of the Streets. It was originally created as an event that would circulate among various temporary venues. The 1998 event at the Oklahoma City Grand Prix was won by Joe Janowski. In 1999 Alan Rudolph won at Quincy in the Park. From that point, the race has had a permanent home at the Rock Island Grand Prix and become one of the most coveted titles in kart racing.  Alan Rudolph won the crown five times (1999, 2000, 2001, 2006 & 2007) and Jordon Musser won it four (2009, 2010, 2012 & 2013). It has also been won by Scott Speed (2002), Bobby Wilson (2003), Kyle Wiegand (2004 & 2005), Alex Speed (2008), Derek Crockett (2011), Connor Iseli (2014) and Josh Lane last year.
Mr. Murley, 74, of Worthington, Ohio, died Feb. 22. He was an avid race fan and began his racing career on dirt bikes, hotrods, boats and sprint cars.
"From the late 1990s into the early 2000s he pushed shifter kart racing to new heights and pulled the Rock Island Grand Prix along with him," said Ruthhart. "He launched a national pro tour series, developed SKUSA's regional programs and took karting into Las Vegas. Today, those visions that Jim Murley had continue to thrive under the leadership of SKUSA's current owner, Tom Kutscher, but we want to remember and celebrate Mr. Murley's impact on the sport – including here at Rock Island."
Once again this year, the Briggs & Stratton LO 206 Heavy class will be run as the Travis "Turbo" DeVriendt Memorial Race. Mr. DeVriendt, who raced at the Rock Island Grand Prix for 12 years and was a four-time winner, became a victim of suicide early in 2015. The Grand Prix committee wants to continue to work with his family to use the tragedy to raise awareness about suicide in young adults. Some of last year's race proceeds were donated to the National Suicide Prevention Assn.
Sponsors of this year's Rock Island Grand Prix include AT&T, O'Reilly Auto Parts, Jumer's Casino and Hotel, Jack's Brake & Alignment, MG Tires, Curry's Transportation, Mediacom, Holiday Inn, ekartingnews.com, CBS4, Fox 18, QC-CW TV, The Dispatch and Rock Island Argus newspapers, Briggs & Stratton Motorsports, Courtesy Car City, G&E Credit Union, Margay Racing, McDonald's restaurants, Schurr Power, Verizon IndyCar Series. Advanced Medical Transport, Modern Woodmen Bank, Modern Woodmen Financial – Joe Schurr, Gett Industries, Johannes Bus Service, Sunbelt Rentals, Rogan Scales.
The Rock Island Grand Prix is hosted by the Downtown Rock Island Arts and Entertainment District which features retail shops, excellent restaurants, live entertainment, dinner theater, art galleries and comedy clubs all within walking distance of the host hotel. Jumer's Casino & Hotel is just a short drive away. Rock Island is located on the Mississippi River three hours west of Chicago in an area known as the Quad-Cities which straddles the river and the Illinois/Iowa border. It is at the intersection of Interstate highways 74, 88 and 80 and is served by Quad City International Airport in Moline, Ill. (www.ridistrict.com)