Glen Morgan Raceway to Host Memorial Race in July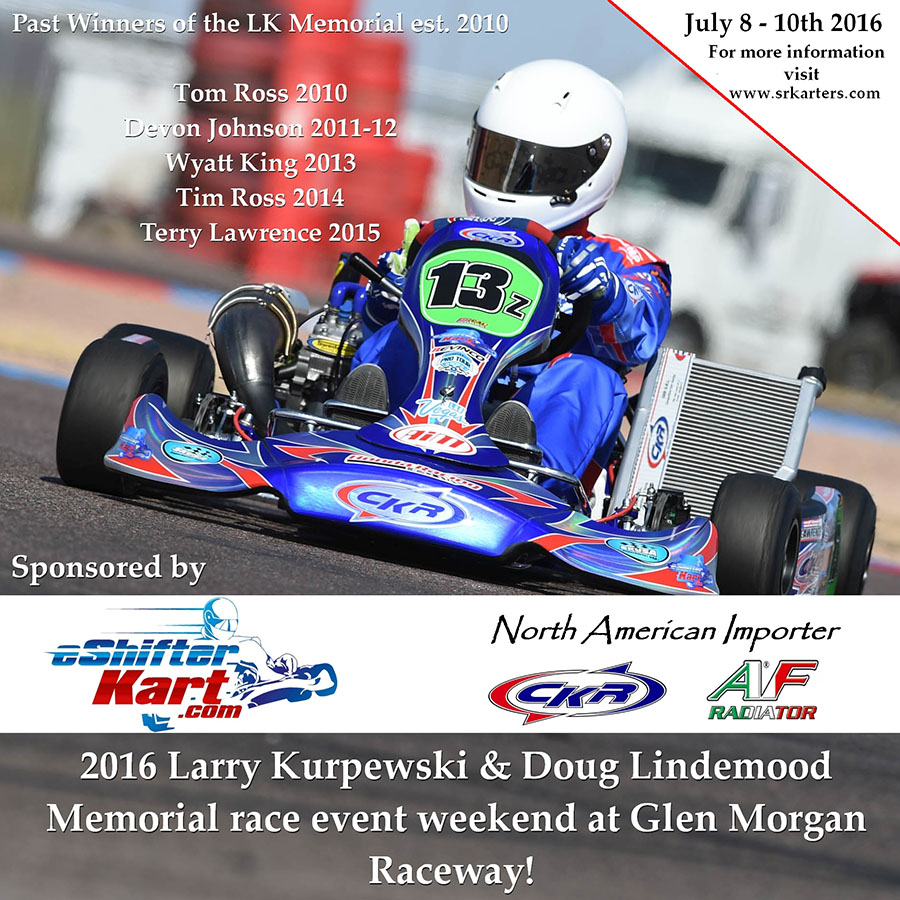 eShifterKart.com – Proud sponsor of the 2016 Larry Kurpewski & Doug Lindemood Memorial race event weekend at Glen Morgan Raceway on July 8-10. The Shifter LK Memorial is now a two day event! Does Parking your trailer once for an entire weekend of racing  sound good to you? Join Us! This race is held every year in Boise, Idaho by the Snake River Karters in honor of Larry Kurpewski, a karting legend. Two day points total in the 125 Shifter Class crowns the Champion! Take home a huge traveling trophy with each of the past 125 Shifter Main Event winners name enshrined.
Visit www.srkarters.com for more information and Great racing!
Past winners of the LK Memorial est. 2010:
Tom Ross 2010
Devon Johnson 2011-12
Wyatt King 2013
Tim Ross 2014
Terry Lawrence 2015