Clark Family Enjoys Success at WKA NRRS Event at Summit Point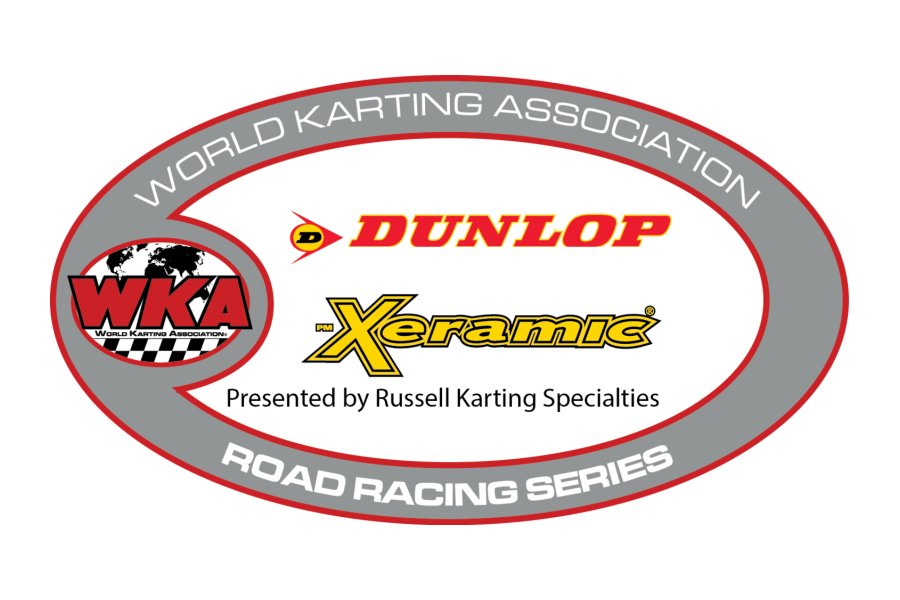 The history and tradition of Summit Point Motorsports Park extends well beyond that of motorsports. The surrounding area, which can place a person in West Virginia, Virginia, Pennsylvania, and Maryland in a matter of a few minutes in any direction, is also abundant in historical landmarks, including that of Harpers Ferry, West Virginia.
And while thoughts of Harpers Ferry typically create memories of water falls, rolling rapids, railroads, and historical buildings, it's also rich in racing tradition with the likes of Scott and Zack Clark. The father/son combination rolled the karts out of their Harpers Ferry shop, promptly parking them in victory lane Four TImes during the Summit Point Nationals for the Dunlop/Xeramic National Road Race Series Presented by Russell Karting.
The duo, led by Scott, provided the first One/Two punch with the winning efforts in the CKI Yamaha Sportsman Medium Final on Saturday, besting Matt Michel, Tim Linthicum, and Scott Stauffer. The dup returned on Sunday for the same class and same effort, topping Michel once again, with Simon Whitnell and Joe Kennedy rounding out the top 5. The duo were almost letter perfect in their respective classes all weekend with Scott and Zack serving up another top 2 finish in the Yamaha Sportsman Heavy class on Saturday, with Scott taking the 4 race sweep on Sunday, while Zack finished 6th in the final race. Michel, Bill Holder, and Joe Dempsey were the top 5 Saturday in the first final, with Michel finally able to get to second in the Heavy Finale, while Linthicum, Holder, and Whitnell completed the top 5.
AJ Ellis from Ellicott City, Maryland was also another big winner over the weekend at Summit, taking wins in Leopard and WKA Sprint. Ellis's first win in the WKA Sprint class on Saturday came over John Jezierski, Louie Magiera, James Leins, and JC Sanders. On Sunday, Ellis came back for the win in the WT Racing Leopard Sprint class, taking down Joseph Barron, Robert Wimmer, Scott Taylor, and Travis Waddell.
Robert Garland made the haul from Darlington, South Carolina memorable by taking down 3 wins over the weekend, including a sweep of the Clone LO206 Heavy class, while also scoring a win in the Animal Heavy class on Sunday, topping William Lewis, Rob Garland, Steve Johnson, and Ethan Beasom.
Rob Hindery from Port Orange, Florida, a runner-up to Garland in the Clone Heavy class, found his way to victory lane as well, taking the Clone LO206 Lite class on Saturday, then taking top honors in the Hoosier Racing Tire Animal Lite class on Sunday, topping Leon Austin Hodges and David Clevenger.
Other multiple winners included Taylor Farr of Roseville, Michigan with a sweep of the Junior Enduro Finals both days. And Travis Miller of Virginia Beach, Virginia scored duel wins in the Formula 100 Finals sponsored by KALL Racing and Millers Dynotime Racing. The always steady Louie Magiera took twins in the Yamaha Sprint category, while Donald Santini swept the 125 Shifter class, and Gary Sircy took both TaG Heavy finals.
Here is a look at some of the other national event winners from the weekend.
Saturday Winners:
Animal Heavy: Andrew Boyer, Port Royal, Pennsylvania
Cadet Sportsman LO206: Mason Bean, Dickerson Maryland
WT Racing Leopard Sprint: Robert Wimmer, Gaithersburg, Maryland
Junior Animal Lite: Cole Peschang, South Beloit, Illinois
Fisher Racing Engines Stock Honda: Byron Rothenhoefer, Leesburg, Virginia
Hoosier Racing Tires Animal Lite: David Clevenger, Massanutten, Virginia
Animal Medium: Tripp Ritter, Winchester, Virginia
Yamaha Sportsman Sprint: Dan Febbroiello
Yamaha Sprint: Louie Magiera: Clayville, Rhode Island
Tag Heavy: Gary Sircy, Nashville, Tennessee
125 Sprint Shifter: Donald Santini
B Stock: Jim Farr Jr, Sterling Heights, Michigan
Matthai Material Handling 100cc Piston Port: Glenn Kahler, Millersville, Maryland
Yamaha Medium: Oscar Hilliard, Charlestown, West Virginia
100cc Controlled: Ian Morgan, Williamsport, Pennsylvania
The Agile Group Unlimited: Andy Kiker, Egg Harbor Township, New Jersey
Formula 125: JC Sanders
WKC Vintage Limited, Local Option: Arthur McKenny: Bumpass, Virginia
WKC Vintage USA, Local Option: Jake Brown, Boyds, Maryland
Sunday Winners:
Kion/Linde Forklifts Yamaha Heavy: Steve Gore, Hanover Maryland
The Agile Group Unlimited: John Ziermann, East Northport, New York
Cadet Sportsman LO206: Miles Murray
Junior Animal Heavy: Croix Beasom, Mifflintown, Pennsylvania
Fisher Racing Engines Stock Honda: Chris Hines, Norwell, Massachussetts
Yamaha Sportsman Sprint: Dawn Magiera, Clayville, Rhode Island
Animal Medium: Leon Austin Hodges, Elkridge, Maryland
WKA Sprint: John Jezierski, Westminster, Maryland
Yamaha Sprint: Louie Magiera, Clayville, Rhode Island
TaG Heavy: Gary Sircy, Nashville, Tennessee
125 Sprint Shifter: Donald Santini
WKC Vintage Euro, Local Option: Duane Eberhart, Lewisburg, Pennsylvania
The series will make its next stop at the all new Dominion Raceway in Thornburg, Virginia for the 4th national event of the season July 29-31. Entry info will be available for the race shortly.