Georgia Students Win evGrandPrix at Indianapolis Motor Speedway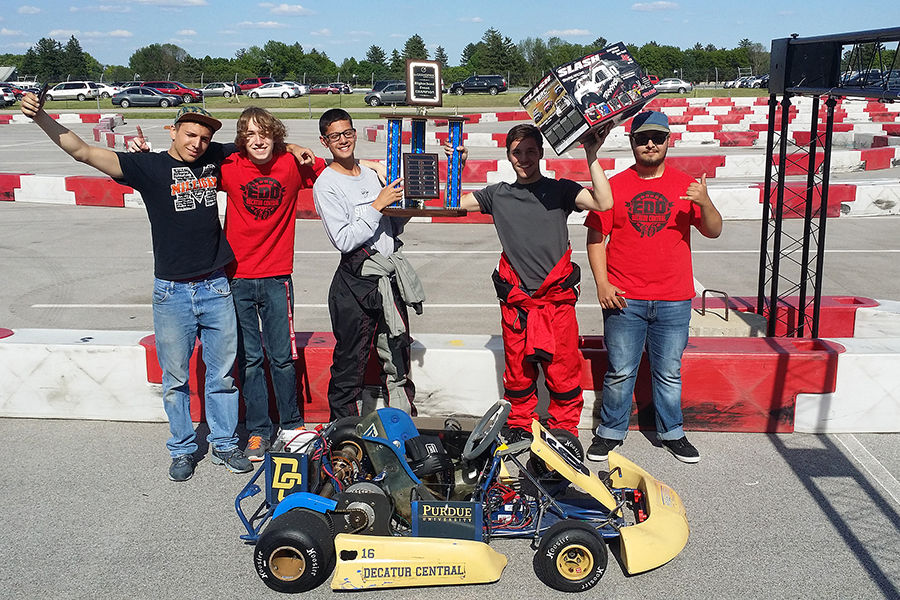 A team from Decatur Central High School in Indianapolis took the top spot at the 2016 evGrandPrix at the Indianapolis Motor Speedway. (Purdue University photo/Jim Schenke)
A team of students from Kennesaw State University, near Atlanta, won the fifth annual International evGrandPrix at the Indianapolis Motor Speedway on May 18.
Kennesaw's electric vehicle, driven by Gabriel Capo, edged out traditional powerhouse EVC – the Purdue University electrical vehicle club. Purdue's Team 1 took third place.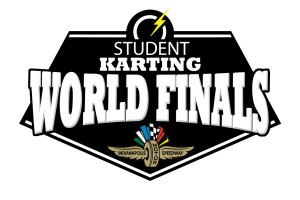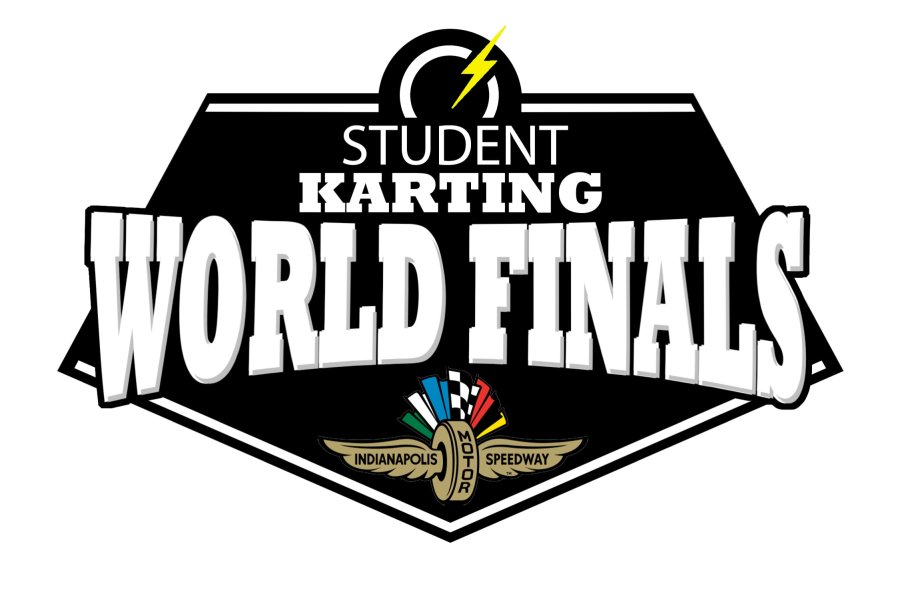 In addition to final race placement, teams were also scored for design and innovation, community outreach, compliance with the rules package and fuel conservation.
The evGrandPrix was created at Purdue to help prepare students for careers in an automotive industry that is increasingly focused on electric vehicles. Participating Purdue students have already begun making significant contributions in battery and electric vehicle technology with manufacturers that include Tesla and General Motors. The USAC-sanctioned race draws competitors from throughout the United States and Canada. Teams from China and  England also have competed.
Purdue also sponsors an evGrandPrix for high school students. At the 2016 race, the two teams from Decatur Central High School in Indianapolis finished first and third. Heritage Christian High School, also in Indianapolis, placed second. The high school race is designed to attract talented high school students to study science, technology, engineering and math (STEM) in college.
"The students raise sponsorship money, build and test the karts. So, they get real-life project management experience," said Danny White, Purdue's Director of Motor Sports . "It's fun and exciting, and these kids now eagerly participate in their own education."
Just prior to the evGrandPrix, Purdue hosts M-STEM3 at IMS, which attracts hundreds of Indiana high school students for a behind-the-scenes look at racing and other high-tech pursuits such as robotics. Students learn from drivers and engineers from a variety of teams, including Honda HPD. The goal is to expose young people to exciting careers they may not have considered and introduce them to the academic pursuits to prepare them for such opportunities. Purdue President Mitch Daniels encouraged students to begin STEM classes as soon as possible and to attend Purdue to prepare for a career in these fields.