Mid-Ohio Road Race Shaping Up to Be a Big One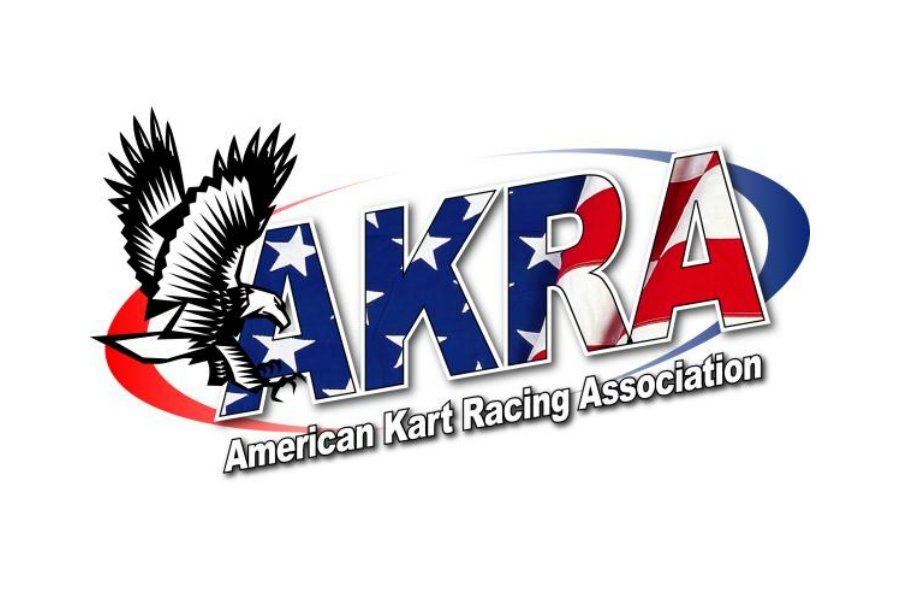 The annual Road Race Nationals at the famed Mid-Ohio Sports Car Course is set for June 17-19 and it's shaping up to be one of the largest attended Mid-Ohio karting events in recent memory.
Hosted by the Dart Kart Club and Championship Enduro Series (CES) and sanctioned once again this year by the American Kart Racing Association (AKRA), the Mid-Ohio event will serve as the third round of the AKRA / Vega USA Road Race Series.
Dart Kart Club officials reported this week that pre-entries are up over 60 entrants from last year's total at this time. Friday practice entries are up 22 from last year, and all garages have been reserved.
Pre-registration will be open through this Saturday, June 11.  Click here for the Mid-Ohio entry blank.  Mail completed pre-entries to Dart Kart Club at 1116 Bowers Road; Mansfield, OH 44903 or scan via email to Gene Davis at gdavis5363@aol.com.
As always at Mid-Ohio, all drivers between age 12-17 must have minors release turned in by June 11. Click here for the Minor Release form.
In a new twist this year the event is a points race for both AKRA and CES. Numerous CES drivers have entered the event and will be traveling to Mid-Ohio for the first time, and AKRA / Dart Club officials and racers are looking forward to the added competition and attendance!
Currently the largest divisions on the entry list are 125 Shifter, 100cc Controlled and Yamaha Pipe, which all boast double-digit entry counts.
Gates will open for parking, pre-entry pickup and pre-race tech at Thursday at approximately 6PM.
Practice will begin Friday at 8:30AM with morning practice and full days of racing scheduled for Saturday and Sunday.
View the entry form for additional information and contacts.
DOUBLE WINNERS DOMINATE AT MICHIGAN ROAD RACE
Story by Bruce C. Walls
Road Racers competing in the 2016 AKRA / Vega USA Road Race Series battled backward on the soft banked 2-mile Michigan International Speedway in Brooklyn, MI, May 20-22. According to AKRA President / CEO Bill McCutcheon, "We had a decent crowd show up and the weather was perfect."
On Saturday six multi-class races left the grid from staggered starts; Sunday five combined classes competed. Seven double winners dominated 14 of 40 classes offered by weekend host Michigan Kart Club.
Canadian Roger Lockey, of Janetville, Ontario, ruled both Unlimited finals. In Saturday's fifth race he owned a two-lap advantage over local Brad Jackson Jr. of Commerce Twp., MI. Sunday Lockey led the entire way finishing with a huge advantage over another local, William Schmitt of Frankenmuth, MI.
Jerry Revely, of Lake Villa, IL, won both Open Sprint finals. Brett Schabelrauch of Hell Township, MI, topped Saturday's TaG Masters Final 1 and Sunday's TaG Senior Heavy.
Rogers, Arkansas racer Brian Wilhelm finishing first in both Formula 125 finals. Saturday he had a full lap advantage over Jeremy Baldi when the checkered flag waved. Trailing Baldi in the top five were Princeton, IN racer Allen Hollinger, Greg Spettle of Monroeville, OH and Harry West of Harrison, MI.
Baldi, of North Olmsted, OH, finished P2 to Wilhelm again Sunday with just 3.922 seconds separating them. Hollinger was third. This time the remaining top five were credited as DNS.
Canadian Dan Skilton captured both Classic Endure classes. Saturday the Trenton, Ontario-based double winner built a 6-second advantage over Howell, MI driver David Williamson. Sunday Williamson was closer at the stripe, only one lap down from the leader.
Bethpage, NY based Otto Vollmerhausen bagged both Piston Port Sprint finals. In the first final Otto finished 6.1 seconds ahead of Prospect, CT pilot Adam Trumbley. Tony Kamerling crossed third and was trailed in the top five by Eric Stockford of Marshfield, MA, Dan Stowell of Southbury, CT, and Eric Brasher of Ida, MI.
Michigan Kart Supply backed, Eaton Rapids, MI based veteran Jerry Cole captured a pair of checkered flags. The 73-year-old Cole claimed both Formula 100 finals.
Saturday's single winners included Kyle Cuthbertson, of Lucas, OH, who led one of Saturday's largest fields, Yamaha Sprint, across the stripe. Rod Williams was 0.5 seconds behind him. Following Williams under the checkers in the top five was a pack of Michigan competitors, Al Gierz, Tory Kamerling and Mark Winkle.
In the event's largest class, Sunday's Race 2 Yamaha Pipe final, Wayne Rumsey of Zeeland, MI outran Gaylord, MI based Eric Cole by large gap. Further back in the top five were Prospect, CT pilot Adam Trumbley, Ronald Laska and Cole's brother Nick Cole.
Sunday Rumsey figured out the way to win Yamaha Pipe Final 2. Michael McLaughlin, of Indianapolis, IN, was second, four laps down. Nick Cole crossed third, Laska fourth and Trumbley capped the top five.
Saturday's fourth race had a rich field of Vintage Piston Post/USA Final 1 racers competing. Marty Powers of Livonia, MI led them crossed the stripe, 23 seconds ahead of second-place Fortville, IN based Joel Walworth. Mark D'Elia, of Lewiston, NY, crossed third, Greg O'Dell, of Lewisburg, OH, followed in fourth ahead of Herb Dickel of Vermilion, OH.
Saturday's race five had a full field of 125 Shifter Final 1 racers. Joe Barth, of Waterford, ME, led the way with his brother Tom trailing by 35 seconds. North Olmsted, OH racer Douglas Baldi was third across the stripe followed in the top five by Mike Burril and Felix De La Inglesia.
Sunday's 125 Shifter Final 2's checkered flag waved for Russ Stokes of Louisville, KY. Burril was second, Martin, OH racer Randy McDaniel crossed third, Joseph Wallace fourth and Brad Berelsman fifth.
AKRA Road Racers will visit the Mid-Ohio Sports Car Course in Lexington, OH this June 17-19. From there the series travels to Grattan, MI and then for their final race of the 2016 season they go back to Brooklyn, MI September 24-25.