Deadline for Pre Entry for the 2016 IKF 2 Cycle Sprint Grand National is June 15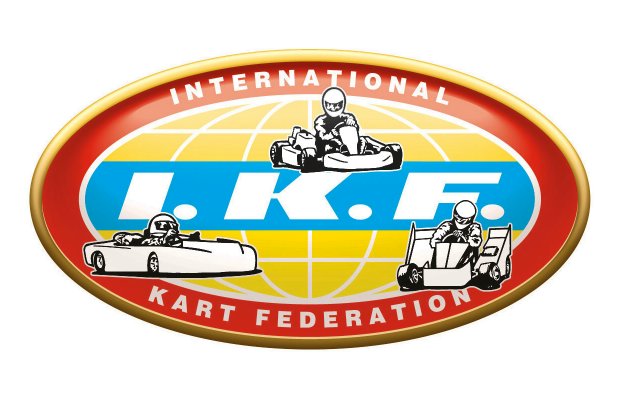 The 2016 IKF 2 Cycle Sprint Grand National will be held at the Santa Maria Kart track in Santa Maria CA. Track Configuration will be K.
Grand National Punches are not required for this Grand National. Participant must be a current IKF Member. All Tires must be Evinco Tires.
Returning to the 2016 edition of the event will be the IKF Lake Speed Award of Excellence. The perpetual award, established in 2006 to honor the 1978 World Karting Champion, will honor the tenth annual recipient at the conclusion of the event in Santa Maria CA. The future award winner will be voted on by a panel of judges and could be a driver, team, kart shop or combination thereof. Former recipients, along with a panel of scouts, will determine a winner based on a multitude of criteria including sportsmanship, competitive achievement, benevolence and professional appearance during the race event. The 2015 IKF Lake Speed Award of Excellence was won by Hannah Grisham.
The IKF will also recognize the Top Engine Builder at the event. The International Kart Federation introduced the IKF Engine Builder Competition Award at the 2011 IKF 4 Cycle Speedway Grand National.
The trophy is given to the engine builder that accumulates the most points from the top five in each class throughout the event. Five points go to the Winner, four points to Second Place and so on down to Fifth Place. Points are calculated at the conclusion of the event. The Engine Builder with the most points receives this Award. The 2015 IKF Engine Builders Award was won by P1 Engines.
Pre Entry Fees
First Class: $115 – Additional Classes: $105
After the Pre Entry deadline, the Entry Fees will be:
First Class: $140 – Additional Classes: $130
Motorsportsreg.com Registration closes on June 30, 2016.
Entry Forms are available at www.motorsportsreg.com and. http://www.ikfkarting.com/OfficePages/PDFs/Forms/2016-GN-2CycleSprintEntryForm.pdf
Official Host Hotel
Santa Maria Inn
801 S. Broadway
Santa Maria CA
805-928-7777
Pit Spots/RV Spots/Camping Info:
Contact Don Malony at donmalony@outlook.com
Track Address:
Santa Maria Kart Track
32 S. Blesser Road
Santa Maria, CA 93455
Get this event on your calendar and plan to race at a great facility with great racers!