Sanzaru Games Gearing Up for Rotax Grands Warmup at Race #4
EVO to be the GoPro Feature class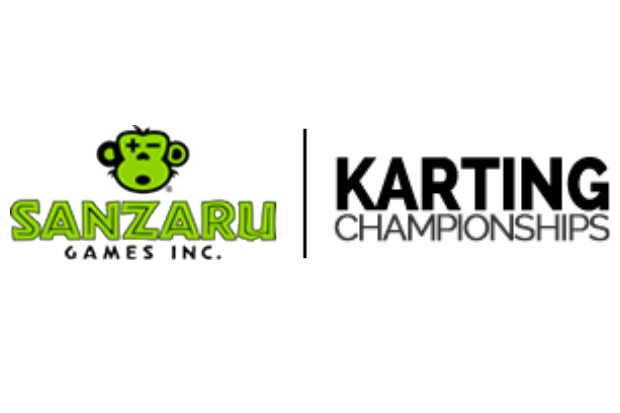 Race #4 on June 11 & 12 will be a warmup for the Rotax Grand Nationals as it will run on the Reverse National track configuration. This is the same configuration that the Rotax Grands will use in August, encouraging few out of area racers to attend this event. Race #4 should be one the largest attended races of the year, making the already competitive Rotax classes even more exciting. The GoPro feature class will be the EVO Electric class, giving some of the out of area racers a chance to some premier e-karting racing first hand.
One of the classes that should get a boost from the extra entries may be the Molecule Junior Rotax class after already having had its largest field of the year at the last race. Veteran junior Chase Farley winning the last race, his addition to the series adds another top driver up front to battle Colin Mullin and Bryson Lew who have been the fastest drivers so far in 2016. Ryan Tate showed a lot of speed in his 3rd place finish last month. Nick Persing was also fast but had a day to forget in the racing. Expect to see Nick make a comeback next week. Brennen Stammer has also been in the top five in the first three races, he is due for a break out race. Add in a few out of area drivers, Molecule Junior Rotax could be the race to watch.
The EVO Electrics class has seen a couple new drivers this year. Veteran Rotax driver Enzo Prevost will be campaigning the EVO class all year as well as doubling in Senior Rotax. And with veteran Pro Stock driver Hunter Pickett taking 2nd place last month, this was the first time two kart racers took home the top two spots. If 2015 class champions Matt Cresci returns and a seventh kart shows up as planned, the EVO class could see some exciting racing next week.
Kid Karts will again be featured on the Saturday portion of the race weekend. Last month, 5 drivers took to the first Kid Kart race at the Sanzaru Games Series with strong performances turned in by Jack and Oscar lliffe. Both Comer and Honda engines can run with awards going to the top three drivers in each of the two engine categories. Tires must be the Hoosier R60B. You can borrow a set of used tires for the day from the Cameron Karting pit for no charge. After a discussion with all the drivers, fuel can be any pump gas and any 2 cycle oil can be used for the remainder of 2016.
The race weekend will start with a Practice day on Saturday. All Sanzaru Games Series classes will be able to get in as many as eight practice sessions during the day. Kid Karts will have six sessions throughout the day with the last two sessions being races. Practice starts at 8:30 AM and runs to 5:20 PM. Registration will open at 7:30 AM. Practice is open to all drivers who are up to normal racing speeds with a kart that meets current karting safety specifications. Cost is $50 for Practice only and $30 for Kid Karts.
Sunday's race day begins at 8:10 AM with a quick round of practice for the nine race groups followed by a five lap group Qualifying session, two eight lap Pre-Mains and a 15 lap Main. Registration will open at 6:45 AM. Race Entry is $110, $15 for transponder rental if needed, $10 for all crew and spectators, and kids under 12 years old are $5. Registration is at the administration building on the right side as you enter Sonoma Raceway, look for the Sanzaru Games Registration sign.
You can get more information about the Sanzaru Games Karting Championships as well as the weekend schedule by going to www.sanzarukarting.com