Tyler Maxson Claims Team Benik's Second Championship of 2016
Maxson on top in Florida, Jace Jones wins in California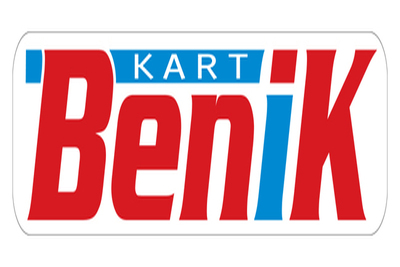 Wrapping up the ROK Cup USA Florida Championship this past weekend at Andersen Race Park in Palmetto, Florida, Team BENIK secured their second series title of the 2016 season. Claiming the victory and the Vortex Mini ROK championship was Georgia resident Tyler Maxson while BENIK Karts were once again dominant in the Mini ROK category. Across the United States, BENIK was also at the front of the field in California scoring more victories and podium results.
"We would like to congratulate Tyler on his championship performance," explained BENIK Kart Team Manager Nick Mitchell. "Qualifying on the pole and winning the main event, Tyler put an exclamation point on the ROK Cup USA Florida championship. Congratulations from everyone at Team BENIK."
Just as they have done many times this season, BENIK drivers swept the top four positions in Vortex Mini ROK qualifying with Tyler Maxson, Luca Mars, Reece Gold and James Egozi doing the honors. From there, Maxson took control of the event and is the newly crowned Vortex Mini ROK – ROK Cup USA Florida Champion. Joining Maxson on the championship podium was Reece Gold in the third position.
While BENIK drivers were winning championships on the east coast, they were also winning races on the west coast. Racing out of the Ryan Perry Motorsports tent, Jace Jones claimed the top step of the podium in IAME Mini Swift division at the Pro Kart Challenge California event at Simraceway in Sonoma, California. Kailey Meris and Frankie Mossman also drove to podium results coming home second and third in IAME Micro Swift.
Mitchell continued, "Team BENIK will look to continue the success at several of the regional and national programs that the United States has to offer. Anyone interested in jumping aboard a race winning brand or with a race winning program should contact the BENIK offices or visit us online."
For more information on BENIK Kart, please contact Nick Mitchell or Ben Cruttenden via e-mail to Info@Benik-Kart.com or by phone at 754.206.4870. For all West Coast Sales, please contact Nash Motorsportz at 951.233.3431 or via email to nashmotorsportz@yahoo.com or through their Facebook at www.facebook.com/pages/Nash-Motorsportz/302987366497945. Kartworkz is also an authorized BENIK Kart dealer and will be servicing the Northeast region of the country. Please visit them online at www.Kartworkz.com or contact Jerry White at 570.237.1095.
BENIK Kart can also be found online at www.BENIK-Kart.com, Facebook at www.facebook.com/BenikKart and Twitter at @kartBENIK.