EKN TV: Aamir Hyder – WKA National Road Racing Series Summit Point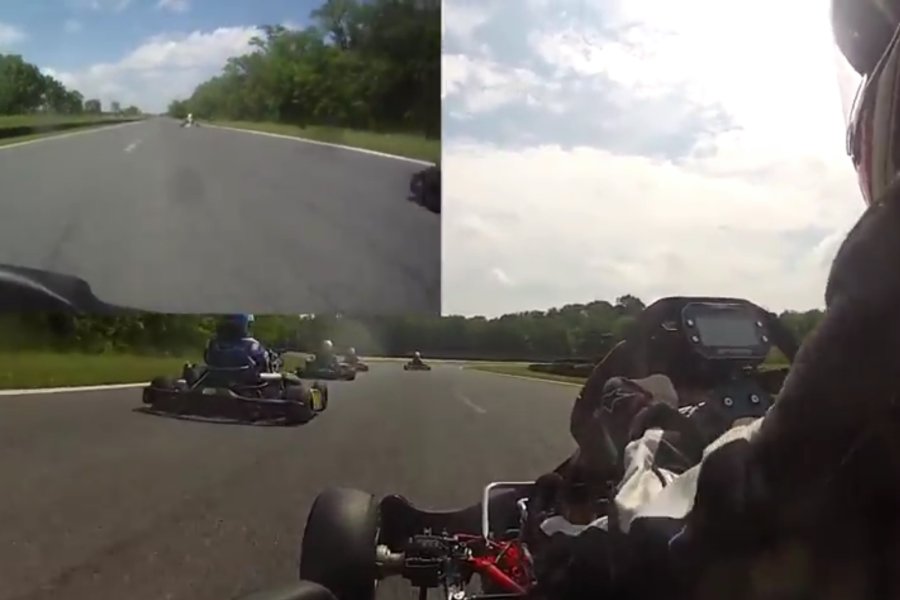 A 30-minute game of chess at 100mph with seven of your fellow racers. That's exactly what road racing is in the Stock Honda category at the World Karting Association National Road Racing Series. The program hosted the third event of the 2016 season at the Summit Point Motorsports Park in Summit Point, West Virginia. The 2.0-mile, 10-turn course was opened in 1969, and has hosted a number of WKA events over its time with Woodbridge Kart Club serving as host. The three long straightaways provide optimal drafting time, keeping the pack large and limiting the ability for drivers to pull away.
Ride along with Aamir Hyder of Richmond, Virginia – third-place in the championship standings heading into Summit Point – aboard his DRT Racing DR Kart with Fisher Racing Engines power during the 30-minute race on Saturday, June 4.
Enjoy!