So Cal Oval Karters Back at Wheel2Wheel Raceway in Victorville on Saturday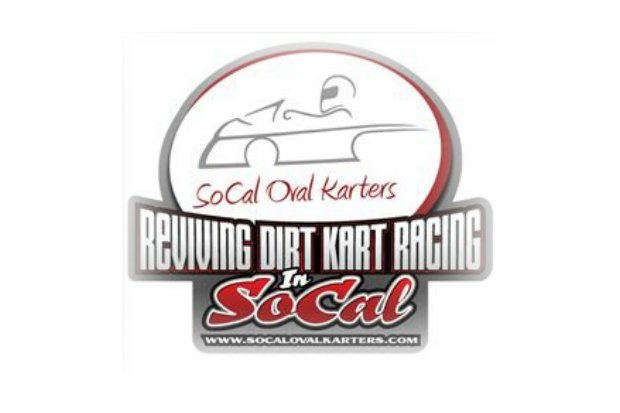 The So Cal Oval Karters head back to Wheel2Wheel Raceway on the San Bernardino County Fairgrounds in Victorville this Saturday night, June 4th,  for a full program of dirt kart racing.   The Speedway Sprints and Wheel2Wheel Dirt Karts will also be in action on 1/8 of a mile banked High-Desert oval.  Spectator gate will open at 5:00 PM and racing will begin at 6:00
At the last race at Wheel2Wheel on May 14th, the father and son duo of Chris and Thomas Southern of Hesperia dominated the action finishing first and second in the KT100 class.  For dad Chris, it kept him undefeated in 2016 as he has won all three of the KT100 main events.
Like the elder Southern, Joe Gibb of Long Beach has a perfect record in 2016 winning the first three main events of the season in the Open Class.  Last time out he was chased to the checkered by Long Beach racer Matt Drottz and Fountain Valley's Scott Bohle.  All are expected to be on hand on Saturday.
The F200's and Senior 4 Cycles will also be in action on Saturday.  2015 F200 champ Troy McIntosh of Lake Elsinore notched his first win of 2016 three weeks ago and while Menifee's Don Holdsworth won his second straight Senior 4 Cycle main event.
As well as the big guys and gals in the previously mentioned classes, the kids of SCOA will also be on the track in the Junior/Junior Class.
Wheel2Wheel Raceway is located on the San Bernardino County Fairgrounds just of the 15 freeway in Victorville.
After Saturday's show at Wheel2Wheel, the SCOK will makes its first of three 2016 appearances at Perris Auto Speedway on June 18th.  In addition to the racing that day, the club will also be hosting an arrive and drive program where interested racers can come out and cut some laps in a full on racing kart.  For more information or to reserve your ride, call or E-mail Mike Night at: Mike Nigh at (805) 857-2595 mailto:scokart@gmail.com.   Anyone wanting to race in the SCOK or interested in purchasing a race ready kart can use the same contact information for Nigh.
The So Cal Oval Karters would like to thank the following sponsors for helping make the 2016 championship series possible.  Burris Racing, Cory Kruseman Sprint Car Driving School, Hubcapmike.com, Perris Auto Speedway, R&J Motorsports, THC Home Medical Services, T-MAC Racing and Yamaha of America Racing Engines.  If you or your business would like to become a partner of the So Cal Oval Karters 2016 season, please call or E-mail Mike Nigh at (805) 857-2595 or mailto:scokart@gmail.com.
KT100
3-12 Wheel2Wheel – Chris Southern
4-23 Wheel2Wheel – Chris Southern
5-14 Wheel2Wheel – Chris Southern
F200
3-12 Wheel2Wheel – Jason Morheiser
4-23 Wheel2Wheel – Steve Juillerat
5-14 Wheel2Wheel – Troy McIntosh
SR 4 Cycle
3-12 Wheel2Wheel – Jason Morheiser
4-23 Wheel2Wheel – Don Holdsworth
5-14 Wheel2Wheel – Don Holdsworth
Open Class
3-12 Wheel2Wheel – Joe Gibb
4-23 Wheel2Wheel – Joe Gibb
5-14 Wheel2Wheel – Joe Gibb