EKN One-on-One: Scott Sutton – Summit Motorsports Management
Rebirth of a karting facility at Centennial Airport in Denver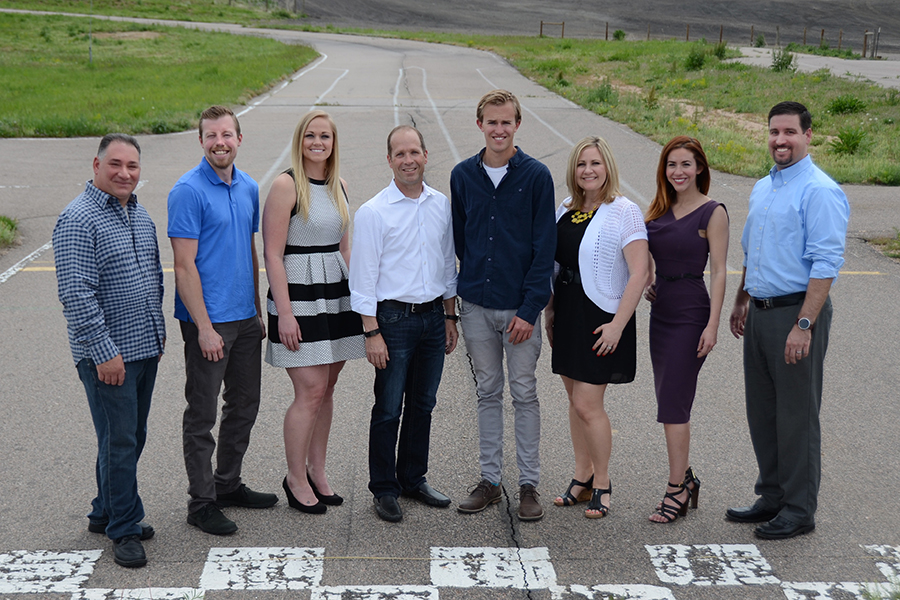 Anthony Sclafani (Director of Engineering), Kyle Cohrs (Director of Operations), Kristine Gahnstrom (Director of Human Resources), Scott Sutton (President & CEO), Greg Welch (Performance Division Manager), Allie Farner (Director of Events), Jaime Palmucci (Director of Marketing), Adam Schlosser (Director of Finance)
There was a time in the mid-2000s when the state of Colorado was a model for regional karting in the United States.  A handful of tracks had banded together to promote the sport, run similar classes and co-promote the Colorado Sprint Championship that drew big numbers and created incredible excitement.  People were taking notice from coast-to-coast.  When tracks and promoters work together and not against each other, the sport wins.  The CSC series grew, attracted drivers from outside the state, and could have helped take the sport to the next level.  However, track owners often think differently and when they focus inwards, partnerships and cooperation are often forgotten or spoiled.  Such was the case in this situation. Egos were fueled and karting splintered off into small groups that fueled a drop in overall participation. Colorado karting is a long way from the heady days of 10 years ago, but news from Denver points to a potential recovery centered on the future of one particular venue.
As was confirmed through an official release that was circulated May 17, Summit Motorsports Management Group (SMM), the company that owns and operates Unser Karting & Events in Denver, has signed a 15-year lease on the karting property at the Centennial Airport, and they have big plans for the track that once held major state races and the United States Rotax Grand Nationals in 2007.  The company operates a successful indoor kart track and performance division in Denver and sponsors an outdoor karting team, managed by veteran karting expert Greg Welch.  The former SuperNationals winner will head up the new outdoor operations at Centennial, which opens the door for a return to prominence for karting in Colorado.
We had a chance to speak with SMM President & CEO, Scott Sutton to discuss how they gained control of the property and their plans to develop the venue.
eKartingNews.com: It's a pleasure to get the chance to speak with you, Scott, and it's exciting to hear the news of Summit's move into the karting property at the Centennial airport.  The track has provided stability to Colorado karting in the past and will no doubt help to provide a foundation for the potential revitalization of karting in the state.  Can you provide some background in regards to how the property became available and what was needed to make this a reality?
Scott Sutton: Thanks Rob.  It has certainly been a strange and long road on how this all happened.  It began in August of last year, when Greg heard a rumor at one of the local races that the current owner and operator potentially wasn't renewing the remaining 10-year option of his ground lease.  At that time, I reached out to Centennial Airport with some general questions and got some good information regarding the property and its potential availability.  I then sent an unsolicited email to the previous owner and expressed some interest in assuming the remaining 10-year option on his lease.  I spent a few months working through a deal with him.  As you noted in a previous article about the closing of the track, I ultimately had the lease transferred to my company but at the last minute before the deal became final, the previous owner informed me he was going a different direction with a different group and the deal was off.
Over the next few months, the previous owner lapsed on his lease and unfortunately the track closed in December.  In late December, Centennial Airport sent out an RFP (request for proposal) looking for a new operator.  We responded to the RFP only to find out that an aircraft service company, Denver jetCenters of Colorado, exercised their first right of refusal and took control of the land and track.  I reached out to Denver jetCenters and found out that initial plans were to develop the land into aircraft services-related property.  A few months passed when we were contacted by Denver jetCenters who were now interested in subleasing the land.  They visited our indoor operations in Denver, spoke with a few other interested parties and reviewed the RFPs, ultimately selecting us to take over the operations.
EKN: Thank you for giving us this insight.  We know that the management at SMM are looking long-term at their involvement in the sport, so can you start by giving us a little insight into your plans for the facility, and the potential timeline?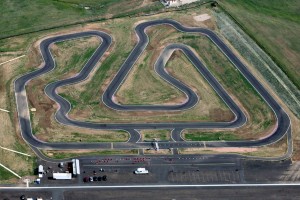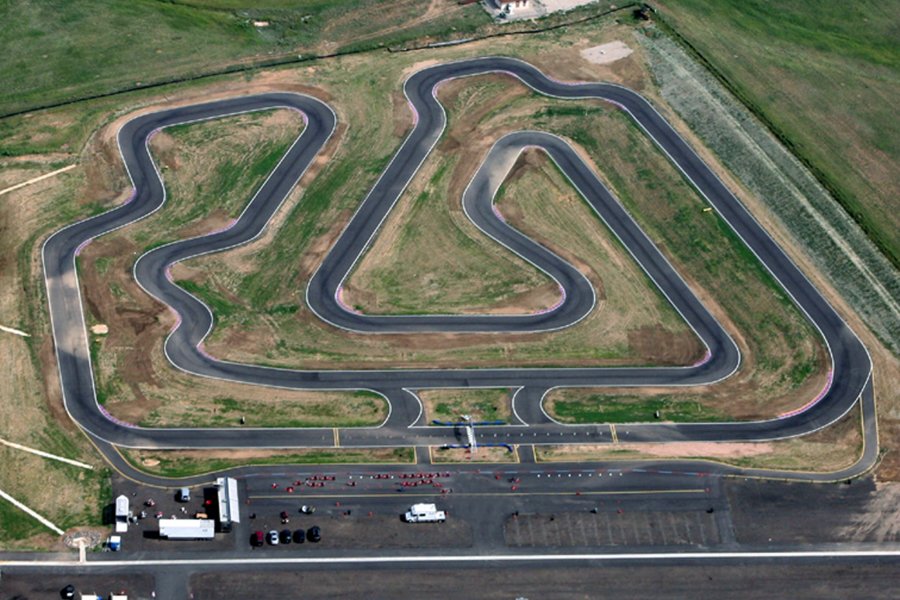 SS: As you mentioned in your article on Friday, May 13, we have several objectives with the track and karting over the next several years.  Our first and most important goal is to get the track back open as quickly as possible.  We owe that to the race community and our Performance Division customers.  Everyone has missed the Centennial track this spring.
As far as the track goes, a 15-year lease with an option for a 5-year renewal allows us to put some short and long term plans in place.  There are several track-specific improvements that need to be made, including general track repairs, resurfacing, and correcting some drainage issues. Long-term, we envision Centennial as a top notch facility that will attract all levels of enthusiasts.  We also understand the value of creating a solid rental program to support and grow the competitive aspect of karting.
One of our objectives with the Centennial track will be to do all we can to support karting in Colorado.  This year, Greg has been involved in a few successful local series. This is a step in the right direction.  While kart racing has seen its struggles in recent years, 2016 marks a year of change and growth for Colorado. Race entries are up and we have seen sales increase in our performance business this year, which is a direct reflection of some much-needed momentum for the sport.
Unfortunately, karting has recently seen deep levels of fragmentation, splitting the pool of racers into smaller and smaller groups. But in 2016, the Colorado Junior Karting Club has expanded their series into the new Colorado Karting Tour. This 8 race club program runs events for Rotax and Briggs LO206, all across the front range. Also new this year is the 4-race regional series, the Colorado Sprint Championship, which mirrors the US Open class format.
Our goal with the Centennial track will be to help these series grow and thrive and not host our own competing series. We aim to host 2 CKT races and 1-2 CSC races per season, and support the balance of the two series with our trackside support services and Race Team.  We're excited about the direction Colorado is heading and we're enthusiastic about our role in the growth of karting.
EKN: When you say there will be no racing series at the Centennial track, will there not be a club series or program for racers who do not like to travel away from their home facility?
SS: To clarify, we will not have any competing series races at our Centennial track. What we saw in the past was tracks hosting series races on competing weekends and with different requirements. This narrowed the fields and made the participants choose where and what they were going to race. We don't think that's an effective approach for anyone.
We certainly plan on hosting races at the Centennial track on a regular basis, starting this year. And we're discussing doing a weekly evening race series which would include a spec race in our rental karts. Plans are underway to get a regular event going as soon as we can get the facility open and ready. We will also involve the local karting community in creating something that they want to see; our ultimate goal is to not only service the existing community, but to grow it.
EKN: The foundation of the sport is at the local or club level. With the indoor karting facility, you have the ability to bring people straight from the recreational side, and over to the competition world of karting now with the Centennial circuit. It is something your performance division has been doing for the past few seasons with success. What type of challenges do you face taking people from indoor to outdoor karting?
SS: We see far fewer challenges getting our indoor recreational customers to our Centennial outdoor track. With just the indoor venue alone, logistics and costs have been more challenging for us and our customers. Instead of getting karts onsite and paying track fees, we can simply send those interested customers directly to the Centennial track. With the businesses being linked, we will also offer packages that encourage a visit to both tracks.
Our rental fleet at Centennial will include three different levels for customers to move through; that's not typically an option with just an indoor venue. We call this our "progression of speed" model. The starting point is in a 9hp Sodi RT8 kart, which we expect to have a top speed of around 55-60 mph. If a racer can run a number of incident free laps at a specified lap time, they can qualify to upgrade their session to a Sodi GT Max, which will have a top speed of roughly 15-20% higher. Run a number of incident free specified lap times in that kart, and they will have an opportunity to take a seat in a full race kart.
This isn't a new or unique approach to outdoor rental karting; tracks that have done this see a high conversion rate to kart ownership and consistent club series participation. It's all about accessibility through progression, which starts with getting an indoor karting customer to our Centennial outdoor track. Once they're hooked on going faster, you never know where they will end up.
EKN: Looking at the track from a national standpoint, do you see the facility hosting big events in the future – say something with Superkarts! USA or the US Open program, or even a return of the United States Rotax Grand Nationals?
SS: Our first goal will be to get our planned improvements completed over the next 12 to 24 months. Once we have executed that plan, hosting a national level race will certainly be something we are open to. I believe the opportunity will present itself and we would be excited at the potential of hosting a premier national event.