Manitoba Karting Association – Race # 1 Report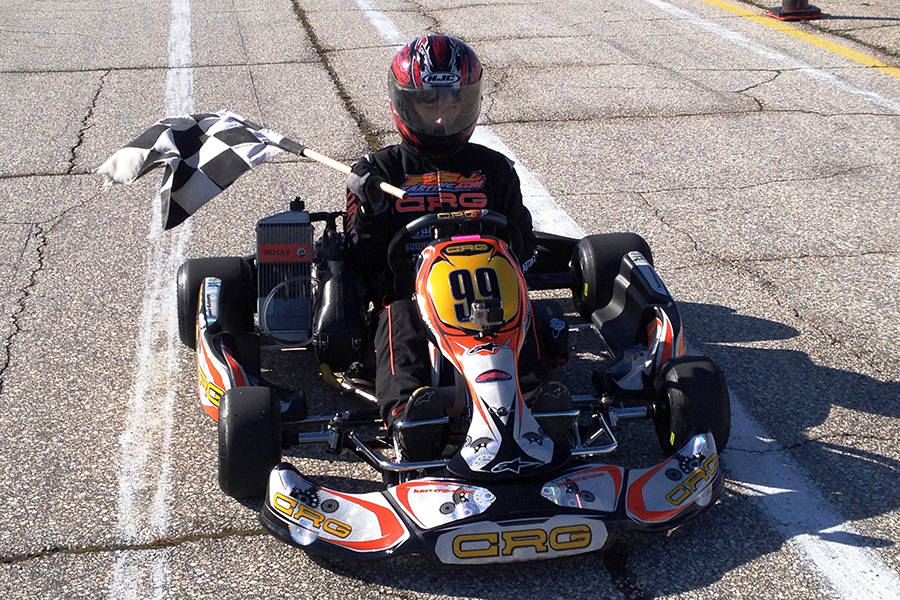 The weather was raining off and on for Race 1 of the Manitoba Karting Championship at Gimli Motorsport Park. This made for some challenging race conditions as karters had to deal with a track that was changing from wet to dry and back to wet again. Fortunately the track dried out and stayed dry after the first final.
Highlights of Race # 1
The 2015 Canadian Region Briggs and Stratton Weekly Series Champion John Buzza had pole and lead flag to flag but behind him everyone was challenging for 2nd place. First it was Jeff Fulham, then Jeff Bachalo, but by the final lap Stephen Bachalo got by his father and took the runner-up spot. John won with Stephen 2nd and Jeff Bachalo 3rd.
In Micro Max Silas Gershman had pole and kept the lead to the finish with Josh Gill 2nd and Nicolas Carriere 3rd.
Mini Max had Brad Bachalo on pole and he won easily with Mandy Veselinovich 2nd and Tiana Bovino 3rd.
Junior Rotax had Rylan Despins on pole but there was a three-way battle for the lead at the start. Curtis Veselinovich got the lead on lap 4 followed by Rylan and Logan McDonald. Curtis stretched his lead up to the last lap when Rylan reeled him in and drafted Curtis to a photo-finish. Curtis won by 0.01 seconds with Rylan 2nd and Logan 3rd.
Senior Rotax had Jeff Fulham on pole and he won with Morgan McDonald 2nd and Dallas Korell 3rd.
Next race is Sunday May 29 at Gimli Motorsport Park for more information on the MKA, visit http://www.manitobakarting.ca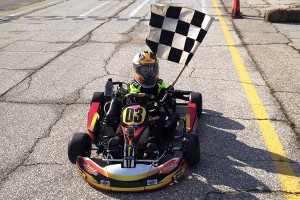 Race # 1 Results:
Junior 1 Briggs: #4 Josh Gill
Junior 2 Briggs: #20 Bianca Bovino
Senior Briggs: #1 John Buzza
Micro Max: #03 Silas Gershman
Mini Max: #87 Brad Bachalo
Junior Rotax: #99 Curtis Veselinovich
Senior Rotax: #631 Jeff Fulham
DD2 Rotax: #439 Alexis Budel
DD2 Masters Rotax: #66 Mark Sawatsky