Eastern Canadian Karting Championship Video Gone Viral
Millions of views to watch Briggs & Stratton Junior driver Kelsey Hann 'fly over'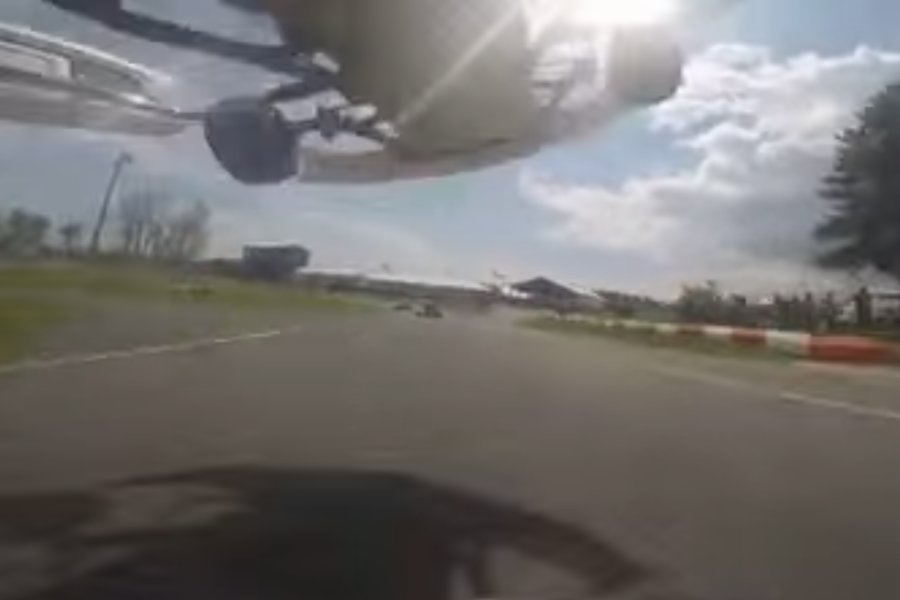 Nearly each week, there is a video that pops up on social media, that nearly everyone in North America and around the world has viewed. For karting, this is typically a crash video, such as we saw with the latest videos released by Superkarts! USA, and those collected by random social media accounts. This particular crash video is one of a kind, where no driver hits a wall, flips over, or ends their race in an instant. This video shows Briggs & Stratton 206 Junior driver Kelsey Hann performing her first attempt at making her PSL Birel ART machine an airplane.
This footage was originally viewed by EKN and shared courtesy of S-One (Dan St. Germain) on Monday. As the week, went on, many motorsport news outlets captured the video for their social media page and has since spread out to general news sites all over the world.
The video seen below was caught during the Saturday Prefinal in the Briggs & Stratton 206 Junior category. Hann and Antonio Trabucco (carrying the GoPro camera) were fighting for the eighth position. As they were completing lap seven, Hann attempted a pass at the kink coming to the start/finish line.
"I went for the pass at the little kink in the straightaway but he (kart #631) didn't see me," said Kelsey Hann when EKN contacted her about the incident. "He cut down to the racing line, and I went up, catching my seat on his rear tire sending me up into the air. It all happened very quick. One moment I was going in for the pass, the next I was up in the air."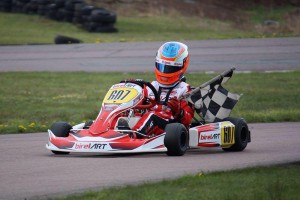 Following Hann's perfect 10 landing, she pulled off the course that lap as the kart was undrivable, suffering a bent axle, bent steering shaft, a bent tie-rod and a minor bend to the frame. For procautionary reasons, she went to be checked out at a local hospital complaining of slight pain in her neck and back. Cleared of any injuries, Kelsey returned the following day to end up ninth in the main event.
"This has been crazy," stated Hann when asked about the social media buzz the video is getting. "I never thought it would hit 1,000,000 views, when I first saw that the video was posted on Facebook it had 124k views and that number just blew me away. All the friend request I had got and the messages of people asking if that was me. As I watched the video climb to 1M views, it was crazy to see how it had been seen all over the world by so many people."
You can see Kelsey keeping her PSL Birel ART kart on all four wheels at the remaining ECKC events on the season, along with the ASN Canadian Karting Championships this September.