Parking Reservations Now Open for WKA Carolina Summer Nationals at Kershaw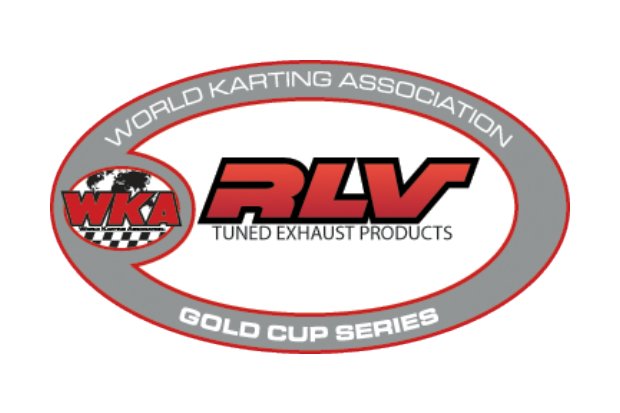 As entries begin to make their way into the WKA Office for the Carolina Nationals, the second event for the RLV Tuned Exhaust Products Gold Cup Series June 24-26 at Carolina Motorsports Park in Kershaw, South Carolina, competitors wishing to reserve parking can now finalize their reservations for the summer event.
Parking for the Carolina Nationals will begin Thursday June 23 for sponsors at 11am, with competitor parking following at noon. Cost for reserved parking is $50. Pre Entry Pickup will take place later in the day from 3-6pm.
On Friday, the track will entertain a full day of practice, beginning at 8:30am, running till 4:30pm. At 4:45, the Sportsman and Junior Pro Gas competitors will begin their qualifying runs for their respective 10 lap Shootout Races, sponsored by Brads Heating and Cooling. The winner of the 10 lap Shootouts will receive $200, with $100 going to second, and the third place finisher getting $50. Trophies will also be awarded to the top 3. Following the Shootout events, the Senior Pro Gas competitors will take to the track for their Money race, with drivers drawing for their initial starting positions. At the halfway mark, the leader will draw a pill to determine how many in the field fill be inverted. At Jacksonville, Jake Heavlow drew the #1 pill, maintaining his spot, and cruising on to the win. The event carries a $50 entry fee with 75% payback to the top 5, based on entry count.
Saturday and Sunday events will feature 11 classes both days, 6 of those classes running for an overall purse of $500 to the weekends overall best finisher, with $250 to second, and $150 to third. Those classes include the Brads Heating and Cooling Sportsman Pro Gas Heavy Class, Junior Pro Gas Lite, the Briggs & Stratton Racing Junior Pro Gas Heavy Class, Senior Pro Gas Medium, sponsored by Coyote Motorsports and Jims Marine, Senior Pro Gas Heavy, sponsored by Bordeaux Dyno Cams and Trackside Kart Supply, and Senior LO206, sponsored by Briggs & Stratton Racing and Inferno Racing Clutches.
Adding to the purses for the Kershaw event will be added laps for competitors as well. Drivers in the Sportsman, Junior, and Senior classes will run the same amount of laps in their heats as in the past, which has been 8, with the Sportsman and Junior drivers having their laps in the final extended from 12 to 15 laps, while the seniors will run 20 lap main events, up from 12 laps as well.
Recouping a large part of your entry money and additional track time, two of the major items competitors are looking for, are both on the menu at Kershaw.
Be sure and lock in your parking reservations today. Contact Buddy Long at the WKA Office at (704) 455-1606, ext. 112, or buddy@worldkarting.com.
To view the weekend schedule of events and finalize your details for the Carolina Summer Nationals, click here.
Remembering What is Most Important This Weekend
For many, this weekend is circled on the calendar every year as the greatest weekend in motorsports, a long 3-day weekend, a weekend of picnics, parties, concerts, and celebrations.
As we celebrate some, or all of those events, while you're sitting at the race track, or at the picnic table, take a moment to reflect on the many people who fought, bled, perished, and are still fighting for the freedom you have to enjoy your family and friends, the events you have the great luxury to attend, the freedom to get in your car and go where you want, do what you want, and hang out with who you want.
We have true heroes in our military who are fighting to make sure you have that luxury, one that all too often is taken for granted, not purposely. But because we are so caught up in our own lives that truly pale in comparison to what our brothers and sisters in the military are going through each day.
When you sit at the track, consider the seat you are in. Your military isn't fighting to join you in the seat next to you. They are fighting first and foremost to make sure you will always have the freedom to have the seat you are in, to continue to enjoy what you love the most in life, while hoping one day, they may have the same luxury, but only after they are comfortable in the fact that you are well protected.
And when the weekend concludes, and you head to your next weekend, albeit not as special as this past weekend, remember your service men and women, who are fighting to continue to provide you that same freedom, no matter how special or dull your weekends are. For them, there IS no dull weekend.
Forget the animosity, the complaining of long lines in airports and on the road, or at the grocery store, and remember the people who fight for you to have the freedoms we take for granted each day.
On this weekend, and each day, WE REMEMBER OUR MILITARY. God Bless you all, and God Bless America!!!!!