New Jersey Sprint Series 'KROC' Event Set for June 10-12 at New Jersey Motorsports Park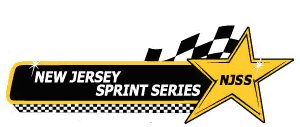 New Jersey Sprint Series is proud to present the first event of the Orgain Kart Race of Champions (K.R.O.C.) Join us on Friday, June 10 thru Sunday, June 12 as we invade the 18 turn, 1 mile Tempest track at New Jersey Motorsports Park of Millville, New Jersey.  Friday will be a practice day for all to find their kart set-up in order to triumph over the full days of racing on Saturday and Sunday.
The class structure includes eight trophy classes and three Pro classes (Pro TAG Cadet, Pro TAG Junior, and Pro TAG Senior.)  Pro classes will be competing for a prize money purse.  Additionally, an entry into the Atlantic IAME Challenge courtesy of IAME USA East will be awarded to the overall event winner of each Pro class who is racing with an IAME engine.
As sponsors continue to come on board for this event, New Jersey Sprint Series would like to thank Briggs & Stratton for their support of the LO206 classes, IAME USA East, RLV, PRD-USA, FASTECH Racing, Grand Products, Bridgestone, and Fast Kart Supply.
Racers may find pre-registration forms, event information, and race schedules on the website www.NJSprintSeries.com and/or contact us via email: info@NJSprintSeries.com. For most up to date information be sure to like/follow us on Facebook as New Jersey Sprint Series.