Wild, Last-Lap Pass Earns Darrell Wallace, Jr. 3rd Annual ENEOS Little 600 Victory at GoPro Motorplex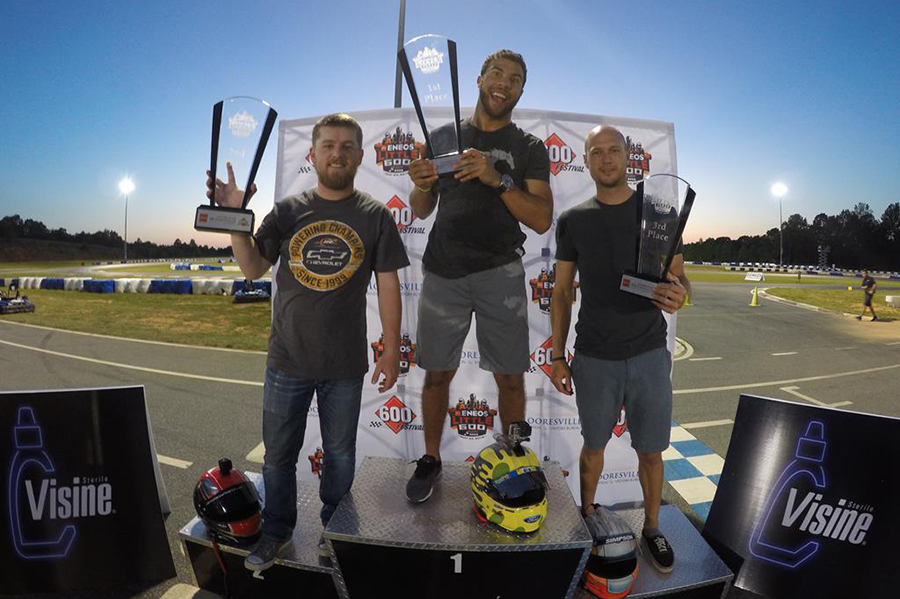 DCIM100GOPROGOPR0771.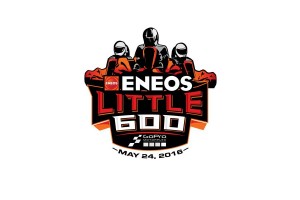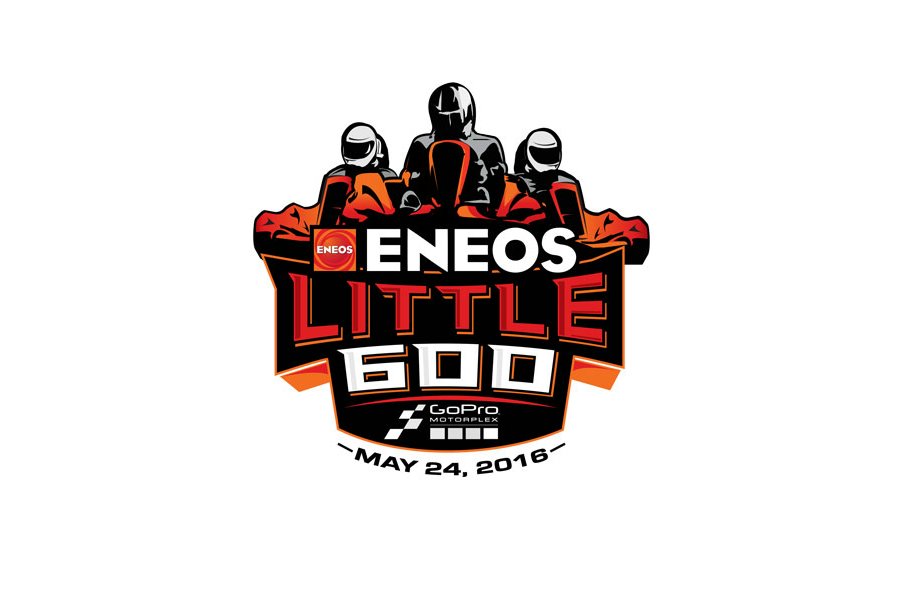 The 3rd Annual ENEOS Little 600 at GoPro Motorplex was once again a hit among hundreds of NASCAR fans who are in town for May race weeks at Charlotte Motor Speedway. However, tonight, the racing action took place just 20 miles from the Speedway in Mooresville, NC at GoPro Motorplex karting facility. The annual fan-favorite event boasted a star-studded entry list of NASCAR drivers, including Ryan Blaney, Ricky Stenhouse, Jr. and Kyle Larson all racing the facility's fleet of rental go-karts; a race in which NASCAR XFINITY Series driver, Darrell Wallace, Jr. took home the victory and most importantly the bragging rights.
"Thanks to everyone here at GoPro Motorplex, ENEOS Motor Oil and all of their partners," said Wallace. "This is such a great facility to come out to whether you are driving or just watching. Thanks to all of the fans who came out. I might have roughed up Larson for the win there in the last corner, but it's my first win in two years, so I'll take it how I can get it!"
The ENEOS Little 600 featured free spectator admission and a format that allowed fans to watch their favorite NASCAR drivers compete in three heat races that set the grid for the final, 15-lap main event under the lights. Other entertainment during the evening included a race among NASCAR Spotters as well as a Future Stars race with karters as young as eight competing for their chance in the spotlight.
During Heat One, it appeared that defending Little 600 winner and NASCAR Sprint Cup series driver, Ryan Blaney, was once again going to be hard to beat. Blaney scored the win in Heat One, while Ryan Truex won Heat Two and Kyle Larson rallied to win Heat Three.
The field of 12 NASCAR drivers were gridded based on a how they finished in their heat races for the race hundreds of race fans in attendance were anxiously waiting for, the 15-Lap main event.
After the green flag flew, Blaney established his lead over the field quickly. Blaney definitely wasn't scared, but certainly worried as Wallace hung close onto Blaney's bumper. After a wild few opening laps, the top-three drivers, Blaney, Wallace and Justin Allgaier, had broken away from the field. With just five laps remaining in the race, Wallace continued to lead, but it was Larson and Josh Wise who were on a charge. Larson and Wise teamed up as drafting partners in an effort to run down the leaders.
Drivers certainly had an all-out mentality following a late-race caution that eliminated any lead Wallace had over the field, creating an exciting race to the finish. With two laps to go, Larson made his move from third to second position, setting his sights on leader, Wallace. On the final lap, the running order was Wallace, Larson and Blaney. In a wild "pass in the grass" exciting Turn Seven, Larson was able to take the lead. On the final corner coming to the checkered flag, Wallace moved Larson, creating a five-wide drag race to the line. When it was all said and done, Wallace captured the win, followed by Allgaier and Wise.
ENEOS Little 600 Results>> (http://www.gopromotorplex.com/files/3814/6413/9086/Little600Final.pdf)
Spotters' Race:
In a race that arguably "stole the show" during last year's Little 600 event, there is no doubt that the Spotters' race always has big-deal bragging rights on the line for the close-knit group of NASCAR spotters. Usually stuck atop the track for the weekend, the Spotters' Race is a way for them to be in the spotlight, and for many, get back to their racing roots. After a wreck took many of the Spotters out of contention on the first lap, Dale Earnhardt, Jr's Spotter, TJ Majors, took control of the top spot early in the race. Majors had Jamie McMurray's Spotter, Tyler Green, right on his bumper. Green would close the gap completely on Majors in Turn Six nearly every lap, but Majors was fast down the straightaways. When Green made a slight error on the final lap, Majors was able to stroll to victory, followed by Green in second and Ben Rhodes' Spotter, Ford Martin, in third.
Spotters' Race Results>> (http://www.gopromotorplex.com/files/6214/6413/9092/SpotterFinal.pdf)
Future Stars Race:
Although most of the drivers were just eight years old, the IAME Swift Future Stars race didn't disappoint with 8-year-old Brent Crews scoring the victory. The field truly proved they were talented well beyond their years with Devin Gomez, Aiden Baker-Crouse and Crews all leading laps. Rounding out the Future Stars podium was Aiden Baker-Crouse in second and William Robusto in third.
Future Stars Results>> (http://www.gopromotorplex.com/files/8014/6413/9074/IAMESwiftfinal.pdf)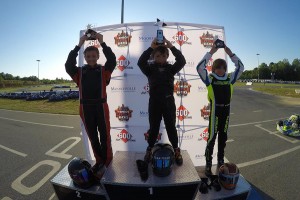 GoPro Motorplex encourages NASCAR fans in town for the Coca-Cola 600 to visit their complex to race the same 55 mph Adult Rental Karts (Ages 16+) that the NASCAR drivers enjoyed racing tonight. For Rental Kart Pricing and more information, please visit their website gopromotorplex.com. Be sure to check back next May for the 4th Annual Little 600.
ENEOS Little 600 Photo Gallery>> (http://www.gopromotorplex.com/gallery/3rd-annual-eneos-little-600)
About ENEOS:
ENEOS is the brand name for premium synthetic oil products manufactured and sold by JX Nippon Oil & Energy Corp., the largest oil company in Japan. ENEOS obsession with quality is the reason they are the OE lubricant supplier of choice for Japanese and Korean auto makers. ENEOS products include proprietary formulations for proper lubrication, enhancing engine and transmission performance, lowering fuel consumption, reducing wear and extending life of components. To learn more about ENEOS and JX Nippon Oil & Energy, please visit www.eneos.us.
About 600 Festival Association:
The 600 Festival Association is a nonprofit that has been commemorating the May races at Charlotte Motor Speedway with spectacular, family-oriented events for more than 31 years. This year's lineup of events includes Movies on the Campus in conjunction with Jiggy with the Piggy in Kannapolis (May 6); Haulers on Union in Concord (May 19); ENEOS Little 600 at GoPro Motorplex in Mooresville (May 24); the PNC Speed Street 5K and Kids 600 Yard Fun Run (May 28); and Circle K and Kangaroo Speed Street presented by Coca-Cola in uptown Charlotte (May 26-28). For more information on the five 2016 600 Festival Association events, visit www.600festival.com or follow us on Facebook, Twitter @600festival and Instagram @600festival.
About GoPro Motorplex:
Let's go karting! Located in Mooresville, NC, GoPro Motorplex is an outdoor, 0.7-mile, 11-turn karting facility open to the public seven days a week, year-round featuring Adult Karts (Ages 16+) available for rent that reach speeds up to 55 mph. GoPro Motorplex can also accommodate group events and corporate team building outings. Additionally, the facility hosts some of the largest professional touring karting series races in the country, making GoPro Motorplex the premier source for all things karting at every level of the sport. For more information on GoPro Motorplex, please visit gopromotorplex.com or follow us on Facebook, Twitter @GoProMotorplex and Instagram @GoProMotorplex. Join the conversation by using #Letsgokarting.