AKRA Northern Tour Debut at Avon, NY Less Than 2 Weeks Away
Pre-registration open for one more week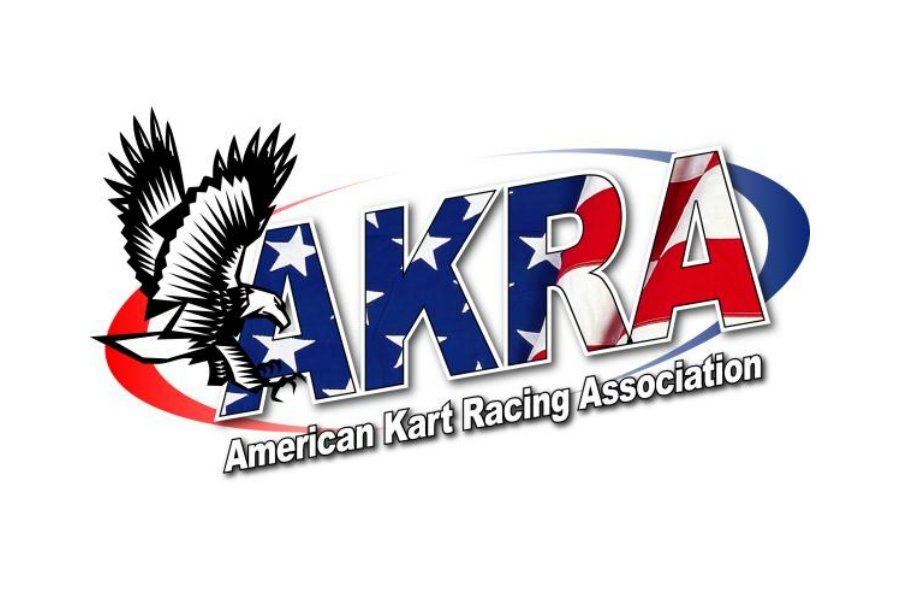 Energy and anticipation are ramping up in Upstate New York for the debut of the AKRA / Vega USA American Sprint Cup Series "Northern Tour" set for June 3-5 at the historic Genesee Valley Kart Club in Avon, NY.
One week remains to pre-enter for the Northern Tour opener.  Pre-registration prices are just $80 per class and $55 for Friday practice. A weekend wristband is only $30, which can be pre-purchased or bought at the gate.
Click here for online registration or you can also print out a mail-in entry form, complete and mail to AKRA c/o Keith Shampine at 5555 Concord Parkway S, Suite 332; Concord, NC 28027.
After two successful Southern Tour events at Carolina Motorsports Park and Lamar County Speedway, AKRA officials are thrilled to head north for our first American Sprint Cup Northern Tour event.
The weekend will include more than 18 categories with beautiful custom-made aluminum plaque top-five awards for each day of competition. The full slate of classes include 2-cycle and 4-cycle for all age groups, including Kid Kart, Cadet, Junior, Senior and Masters.
In what looks to be a shift from the Southern Tour, the Avon event appears it will have more Pro Gas Animal entrants than LO206. Both Southern Tour events boasted around twenty LO206 Senior and Masters racers, plus over a dozen 206 Kid Karts, Cadets and Juniors.  So far pre-entry numbers show stronger for the Pro Gas Animal application, as the 206 has not caught on as strong in northeast region.
"In the North region, many of the clubs and local sprint tracks that include 4-cycle classes have stayed with the Animal, while in the South the LO206 is clearly the fastest growing division," AKRA Sprint director Keith Shampine said.
"We will work to grow the LO206 platform up here, although we're more than happy the Pro Gas Animal is still strong as that is a terrific package. I'm looking forward to seeing the differences in class participation from the North to the South. This is why we offered so many classes to start; we knew there would be a wide range of class participation depending on the track and area of the country."
Briggs & Stratton class entrants – Animal and LO206 – will have a chance at a bonus prize at the Avon event. At Sunday morning's Drivers Meeting a new Brute by Briggs Inverter (portable generator) will be raffled off to a lucky winner.
To be eligible for the drawing you must be a class entrant in a Briggs division.  The Inverter retails for about $450.
All class entrants will have the chance to win a new pair of Vega FH front tires. Four pairs of fronts will be raffled off at Sunday's Drivers Meeting. All class entrants will be eligible for a free pair of Vega's!
Speaking of Vega tires, they will be available or purchase at the track. The Vega USA / TSRacing.com will be at the event and bringing a handful of drivers and karts with them!
For more information on the event, visit AKRASprint.com or GVKC's official website at gvkc.org. Or call AKRA's Keith Shampine at 704-662-5350 or email keithshampine@gmail.com.  Bill McCutcheon can be reached at 704-219-1616 or billmcfast@aol.com.
The American Sprint Cup Series is proud to be sponsored by Vega USA, AKRA racing programs sponsor RockAuto.com, class sponsors Kart City Performance, Briggs & Stratton Racing, Razor Chassis, Roberts Kart Shop, IONIC Edge Chassis, TSRacing.com, Michigan Kart Supply, Target Distributing and Boon & Sons, and associate sponsors Power Plus Lubricants and S&M Kart Supply.