Momentum Building for Upcoming California State Karting Championships
Unique track layout and growing prize package highlight new additions to 48th running of event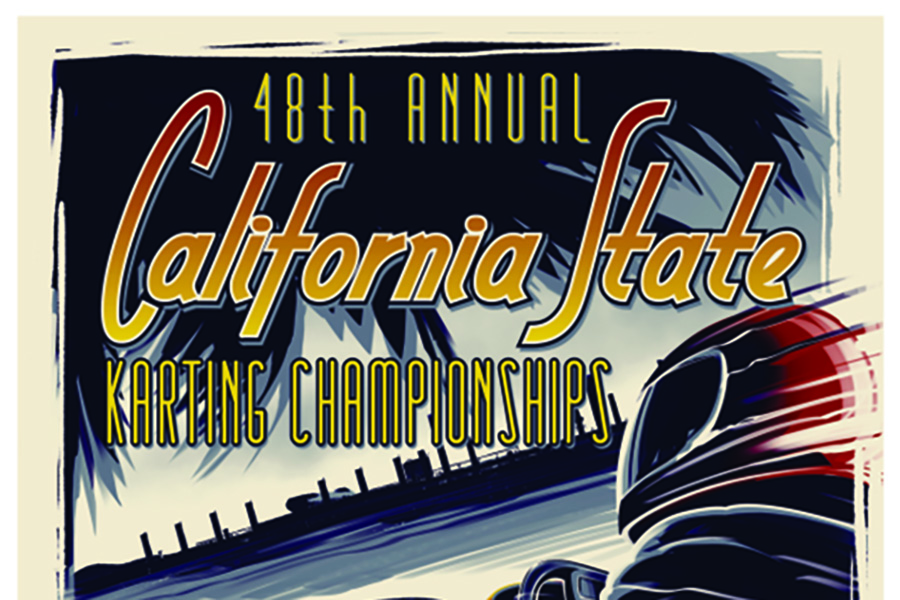 With less than a month until the green flag drops, Tri-C Karters and title sponsor APM Racing will be hosting the 48th Annual California State Karting Championships (CSKC) on June 17-19 in Fontana, California at CalSpeed Karting facility. The premier kart racing facility in Southern California will host a unique track layout designed solely for the CSKC that will challenge both drivers and tuners.  World renowned manufacturers MG Tires and Motul lubricants have come on board to raise the bar and make it an exciting and memorable weekend of racing.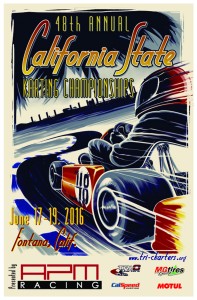 Tri-C Karters will be offering a truly diversified set of classes to welcome a broad spectrum of racers.  With input from last year's event participants, the event format has been modified to increase the number of racing laps: 60+ wheel to wheel racing laps for each class! This will test the physical and mental toughness of all drivers. How else do you become a champion?
One very special award will be handed out during the event from Tri-C Karters – The Jerry Henderson Sportsmanship Award – given in memory of a truly great sportsman. It will be awarded to one person who best exemplifies the ideals of sportsmanship on and off the track by showing respect for the sport and other drivers, integrity, fair play and an indomitable spirit. All participants will have the opportunity to nominate one person they feel represents the best of karting over the course of the weekend.  We will honor this person at the Sunday podium presentations.
Old and new traditions continue to be the foundation of the Cal States.  A classic tradition: Every class champion will be awarded a custom engraved watch. The Official Timepiece of the 2016 California State Karting Championships is the Autodromo Veloce. Autodromo was founded by Bradley Price, 'an industrial designer who set out to create unique products that express the spirit of motoring.' The Veloce watch is an homage to 1960's Italian racing cars with subtle details that bring the simple days of racing back to life.
Custom trophies, designed by J&M Trophy of Redlands, will be awarded for first, second and third place. Adding a little more incentive, the winners of both the TaG Senior and KPV4 Senior will each take home $1000 cash! A new tradition for this year, a top qualifier award – The Grizzly – will also be given out in each class.
A Southern California icon, In-n-Out Burger, will again be at the official practice day on Friday June 17 handing out Double-Doubles.  All Friday practice drivers and three-day pit pass holders will get a free In-n-Out burger, chips and drink!
And the excitement of the race day will be extended with the Saturday Night Slowdown – free for all drivers, pit crew and spectators. The Slowdown begins one hour after the conclusion of Saturday racing.  Make-your-own ice cream sundaes, a little music and a mobile video gaming truck courtesy of New Age Gaming Experience of Redlands will be on tap for both kids and adults.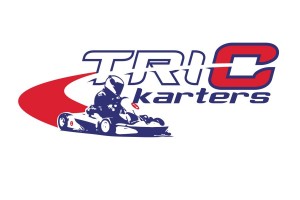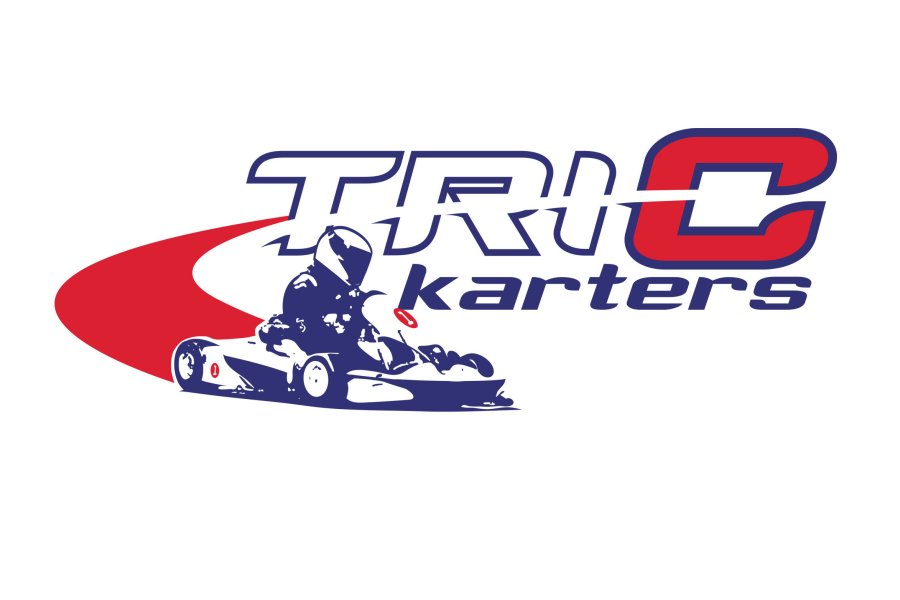 Another exciting addition this year: Kart Racer TV will be filming the weekend's events. Utilizing four on-track cameras and onboard footage, the final produced film will show each Main Event race in its entirety with dual live color commentary provided by Tim "Chappy" Chapman and J.R. Ybarra. The video production will also include driver and class sponsor interviews and podium presentations. The final full high definition videos will be available free for everyone to watch on the world's most watched network – YouTube! This will be a unique opportunity for drivers and sponsors to be a part of a true television style production.
Every pre-registered driver (by May 31st) will receive a free driver's only CSKC event t-shirt. Every first class entry gets one free reserved pit spot (additional spots are $50 each) and free overnight camping on Friday and Saturday nights.
Race day format will include:
Friday – Official Practice Day
Saturday – Warm-up Session, Qualifying, Two Heat Races
Sunday – Warm-up Sessions, Pre-Main, Main Event, Podium Presentations
California State Championship Classes:
Jr. 1 Comer
TAG Micro (Micro Swift)
TAG Mini (Mini Swift & Mini Rok)
TAG Junior (IAME X30 Jr. and Leopard Jr.)
TAG Senior
TAG Masters
Briggs & Stratton World Formula Senior
Briggs & Stratton LO206 Senior
KPV 4 Senior
Stock Honda Shifter Senior
Registration for the California State Karting Championship is now open online at tri-ckarters.org. Early registration closes on May 31. Registration is still available in June but at an increased cost. Cal States Swag for sale will include t-shirts, posters and vinyl banners. All are available online at Tri-CKarters.com and at the event.