Calgary Kart Racing Club – Round #2 Report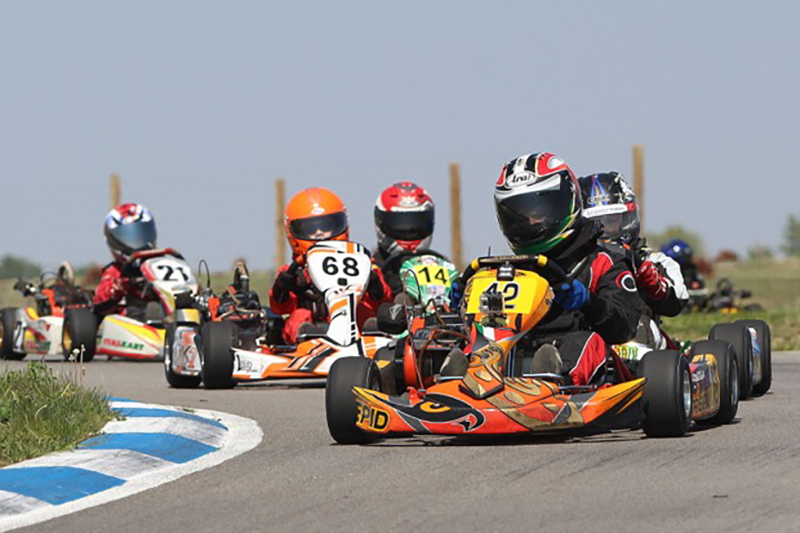 (Photo: Dan Frederickson)
The Calgary Kart Racing Club's second club race was run under much nicer spring conditions with temperatures hovering around 18 degrees. Many members took advantage of the Saturday Test & Tune to prepare for Sunday's event. There were 74 entries amongst all the classes with many new faces and a few returning that raced years ago. The grandstands were full for most races with the usual friends and relatives of the racers but also many residents of Strathmore coming out to enjoy the races.
Rotax Senior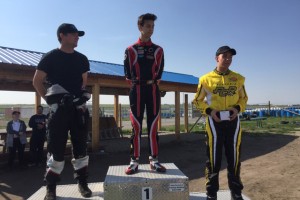 A spirited battle between the top four contenders with Jacob Astren joining the fight for 3rd later on.  The veteran Jake Thompson gave it all he had with a big inside move at the infield hairpin causing both he and Evan White to lose momentum allowing John Kwong to slip through to the lead.  This was short lived as Evan and Jake were able to slip by a lap later. Two battles emerged for first and 3rd places.  At the end, the top five finished where they started.
Evan White
Jake Thompson
Mark Newson
John Kwong
Jacob Astren
Derrick Lorraine
Nathan Rogi
Alan Haggerty
Kevin Canning
Junior 2 Briggs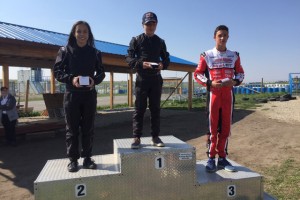 It was brother and sister fighting for top honors again with James taking the win over Jill Altamirano separated only by 0.425 at the stripe.   Levi Schmidtke and Steven Humeniuk were having their own close battle in 3rd and 4th.
James Altamirano
Jill Altamirano
Levi Schmidtke
Steven Humeniuk
Garrett Cook
Tyler Simmons
Hailey Lenius
Naomi Hanna
Brianna Taylor
Rotax Masters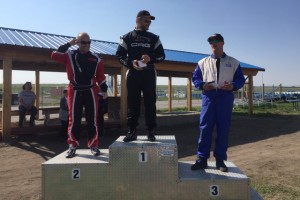 Josh Carter won with a comfortable 6.7 margin of victory followed by Mario Giminez and Dan Peet.  Dan Peet, Lonnie Ganz and past Master's champion, Ashley Hughes battled for third with 4/10's separating them at the finish.
Josh Carter
Mario Gimenez
Dan Peet
Ashley Hughes
Lonnie Ganz
Michael Selvaraj
Ray Lord
Peter Sammon
Reinaldo Varela
Phil Haggerty
Brendon Sanguinetti
Shifter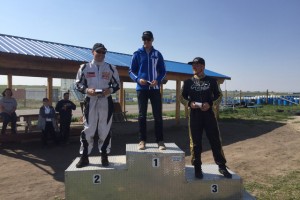 8 combatants filled the field with 7 regular shifters and 1 DD2.  Nathan Bartley and John Kwong battled hard into turns 1 and 2 with Nathan taking the lead and John falling to 3rd by Turn 3.  Brian Taylor slipped into second and challenged Nathan for a few laps.  John continued chasing Brian for 7 laps and made a move on the inside of Turn 7 which stuck until the end.  Robin White in his rookie race and in a DD2 finished 4th.
Nathan Bartley
John Kwong
Brian Taylor
Robin White
Gerhard Roets
Alan Haggerty
Rob McFadyen
Garrett Smith
Junior 1 Briggs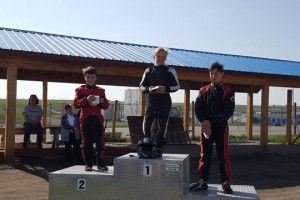 14 J1 drivers took to the track as the 2nd largest class of the day.  Nicholas Taylor took the win followed by Kiefer Peet and Enzo Sartor. The race was red flagged on lap 10 for an incident between Nicholas and his brother Zachary Taylor at Turn 5 which caused Nicholas kart to roll over.  The paramedics attended to him quickly and the only injury was a bruised leg.  Up until then there were many good battles inside the field with the J1 class showing great promise.
Nicolas Taylor
Kiefer Peet
Enzo Sartor
Alexander Berg
Nikolas Ruhrman
Matthew Chan
Alex Hillier
George Deadman
Matthew Hanna
Matthias Boschman
Jonathan Howe
Zachary Taylor
Austin Wolf
Aiden Carruthers
Senior Briggs Light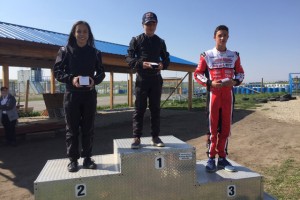 The largest class of the day had 16 competitors.  John Kwong took the win with a 4.5 sec margin of victory.  He was followed by Vinnie Surdhar and Dave Cameron who battled almost the entire race.
John Kwong
Vinnie Surdhar
Dave Cameron
Alan Haggerty
Aaron Mooney
Kevin Canning
Scott Meyer
Mark Hillier
Max Roy
Denny Simon
Tony Illing
Paul DiStephano
Dennis Bauer
Murray Hanna
Sandor Hevesi
Patrick Turner
Mini-Max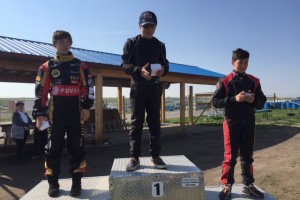 James Altamirano took the win over Spencer Perreault and Enzo Sartor with Kiefer Peet DQ'd for being underweight.
James Altamirano
Spencer Perrealt
Enzo Sartor
Kiefer Peet
Junior Max
Connor Peet took the win by 5.1 sec followed by Tyler Kozma and Levi Schmidtke.
Connor Peet
Tyler Kozma
Levi Schmidtke
Upcoming events at North Star Raceway
CKRC Club Races 3 & 4 on May 28-29