WKA Kershaw Gold Cup Entry Blank Now Online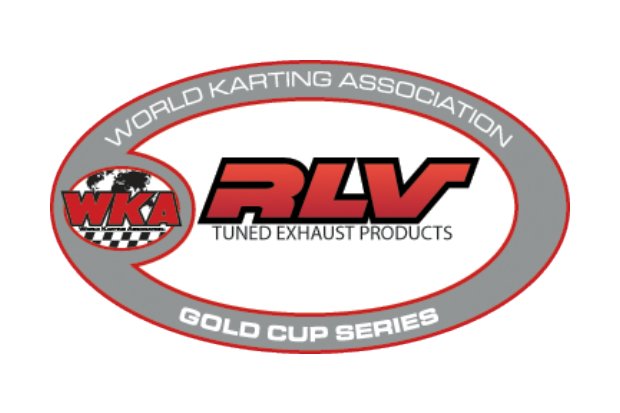 The momentum of the top 4 Cycle Sprint Series in America heads into the heat of the summer months as the RLV Tuned Exhaust Products Gold Cup Series prepares for stop #2 of the 4 race national program June 24-26 at Carolina Motorsports Park in Kershaw, South Carolina for the latest edition of the Carolina Nationals.
Competitors wishing to get a jump on the second race of the season, the first of 2 stops in 2016 at the immaculate Palmetto State facility, can now view the race weekends information online.
Keeping in line with the series first event of the season in April at Jacksonville, Florida, 6 of the 11 national points classes will have a shot at a $500 payday, provided they are the top overall finisher in the weekends events per national class. The 2nd highest overall finisher will receive $250, with 3rd place receiving $150. The classes that are eligible for this payout are:
Senior Pro Gas Medium, sponsored by Coyote Motorsports and Jims Marine
Senior Pro Gas Heavy, sponsored by Bordeaux Dyno Cams and Trackside Kart Supply
Sportsman Pro Gas Heavy, sponsored by Brads Heating and Cooling
Junior Pro Gas Lite
Junior Pro Gas Heavy, sponsored by Briggs & Stratton Racing
Senior LO206, sponsored by Briggs & Stratton Racing and Inferno Racing Clutches
Additionally, laps have been increased for national competitors in the Sportsman, Junior, and Senior classes. With 11 national classes, the timeframe doesn't afford ample time to get 2 rounds of heat races in the books. So laps in the mains for Sportsman's and Juniors will increase from 12 to 15, with Senior competitors being increased from 12 to 20 for their main event, providing competitors the all- important track time they desire.
Action kicks off Friday with a full day of practice, culminating with the Brads Heating and Cooling Shootout Races for the Sportsman and Junior Pro Gas competitors, paying $200 to win, with $100 for second, and $50 going to third in the 10 lap shootout affairs. Trophies will also be awarded to the top 3. Additionally, the Senior Pro Gas Money Race will also take place, with drivers running for a 75% payback in their class, based on participation.
Deadline for the first Tier of entry fees is June 8, giving drivers plenty of time to get their entries in. Anyone wishing to reserve parking should contact Buddy Long at the WKA Office at (704) 455-1606 ext. 112.
To view the Carolina Nationals weekend schedule, click here.