Second Round in Spain: The OK and the OKJ Drivers Ready for the European Champ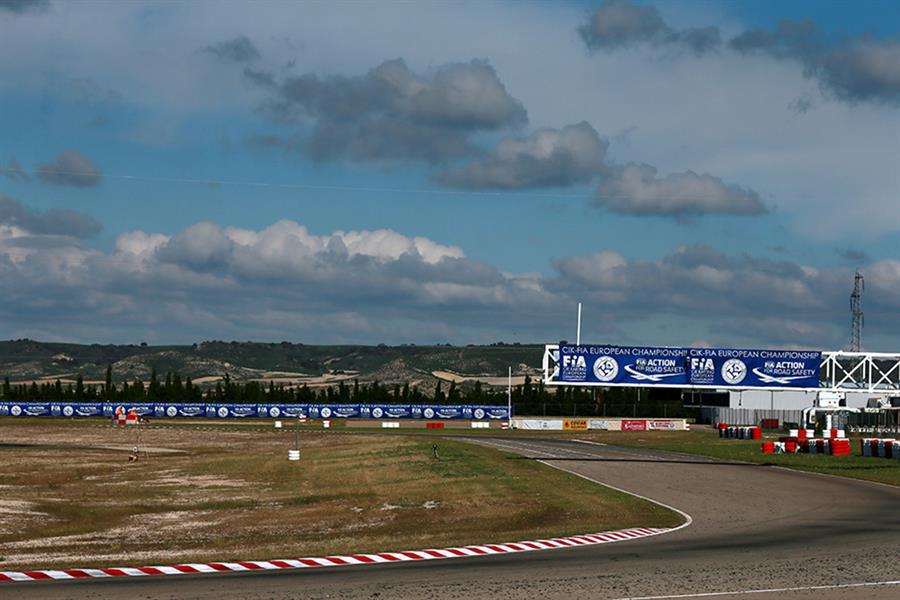 The European CIK-FIA Championships have finally completed the deployment of all the categories: on the circuit near the town of Zaragoza, also the drivers of the OK and OK Junior have started their engines. The second round of this European karting event is completed by the presence of the drivers of the KZ: that makes 131 scrutineered drivers. This is the first out of four rounds for the OK and OKJ, everybody is waiting for the output of Qualifying to know their slot on the starting grids of tomorrow's heats, beginning with the two reigning champions of the previous categories: the Polish Karol Basz (Kosmic-Vortex-Vega), World Champion in KF, and the American Logan Sargeant (FA Kart-Vortex-Vega), the KFJ Champion. In KZ, too, there is great enthusiasm for the second out of three rounds of the Championship, which is currently led by the Italian Marco Ardigò (Tony Kart-Vortex-Vega).
Ready for the live streaming on Sunday 15th.
After tomorrow's Heats, the final stage on Sunday 15th will receive the usual video coverage provided by cikfia.tv and cikfiachampionship.com, starting at 10.30 am with the Drivers' Parade. Next week, on Motors TV, the usual special report with a recap of the whole weekend.
Highlights of today's free practice.
There were 24 sessions of Free Practice today; drivers tried to find the perfect setup for tomorrow's Qualifying, where they will try to set the best time. The wind lashed the track making difficult the setup work. Eventually, it was the Danish Noah Watt (Tony Kart-Vortex- Vega) who set the best time in OKJ with 1'01"575. In the higher category, the OK, the American Logan Sargeant (FA-Vortex-Vega) was the fastest with 59"732. In KZ, the New Zealander Marcus Armstrong (Tony kart-Vortex-Vega) stopped the clock at 59"200.