Additional Track Time Highlights Additions to Kershaw Gold Cup Weekend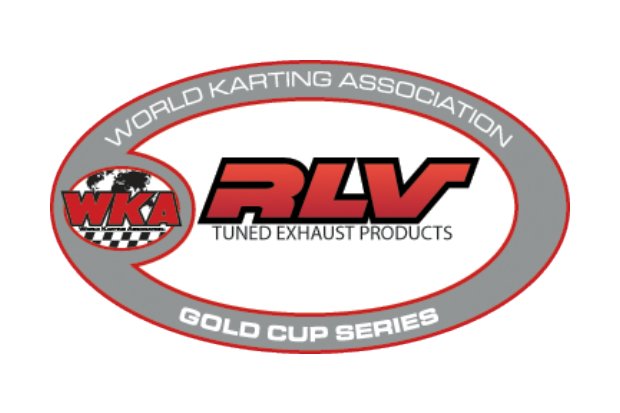 As competitors on the RLV Tuned Exhaust Products Gold Cup Series busily prepare for the programs second event of the 2016 season June 24-26 at Carolina Motorsports Park in Kershaw, South Carolina, WKA Officials are also busy at work, enhancing the structure of the 2016 program, based on feedback from the membership.
One of the key areas of concern was the amount of track time competitors were getting at the series' first event in April in Jacksonville, Florida. After assessing the first event, combined with the layout of the Kershaw track, as well as the hour of traditional Quiet Time on Sunday at Kershaw, it was determined that a second round of heat races would be tough to pull off, with 11 classes. Instead, the laps in the finals for competitors in the Sportsman, Junior, and Senior ranks would be increased, satisfying not only the need for more track time, but also preventing the thrashing of crewmembers and drivers who are entered in 3 classes from constantly going to and from the grid between practice, qualifying, conceivably 2 rounds of heat races, and a main.
That being said, competitors in the Sportsman and Junior classes will run an 8 lap heat race, same as last year at Kershaw, with laps in the Final for Sportsman and Junior competitors increased to 15 from 12, with Seniors being extended to 20 laps in their final. Seniors will also run an 8 lap Heat Race.
Additionally, the purse structure will also remain the same for the series second event, with 6 points classes running for a $500 to win payday, based off of overall weekend performance. Runner-ups in the respective Pro classes will get $250 with $150 going to third. The Pro Classes for Kershaw will be Sportsman Pro Gas Heavy, Junior Pro Gas Lite and Heavy, Senior Pro Gas Medium and Heavy, as well as Senior LO206.
The traditional Friday Night Shootout races, sponsored by Brad's Heating and Cooling, will again be in place as well, with $200 on the line to win for the Sportsman and Junior Pro Gas competitors, while second will run for $100, third place receiving $50.
The Senior Pro Gas Class will again have their Friday night Money race, always a fan favorite, with that event following the shootout events.
It's a packed weekend of action from beginning to end!! To view the weekends schedule, click here.