Race Report: KPX Karting Championship powered by Briggs & Stratton driven by MG Tires – Round 1
Record set for regional grassroots karting series following opening event at Little Stockton 99 Speedway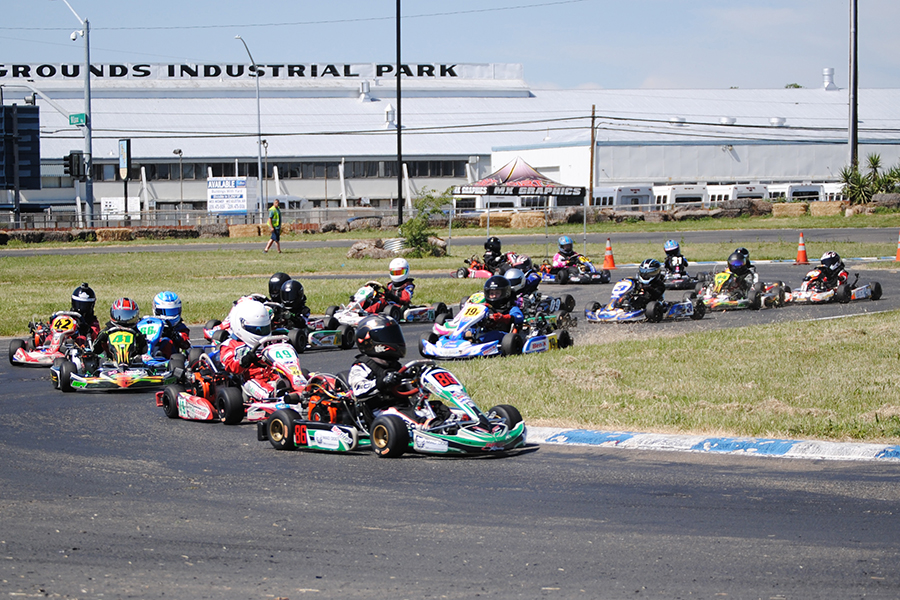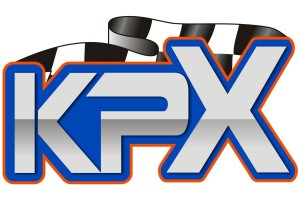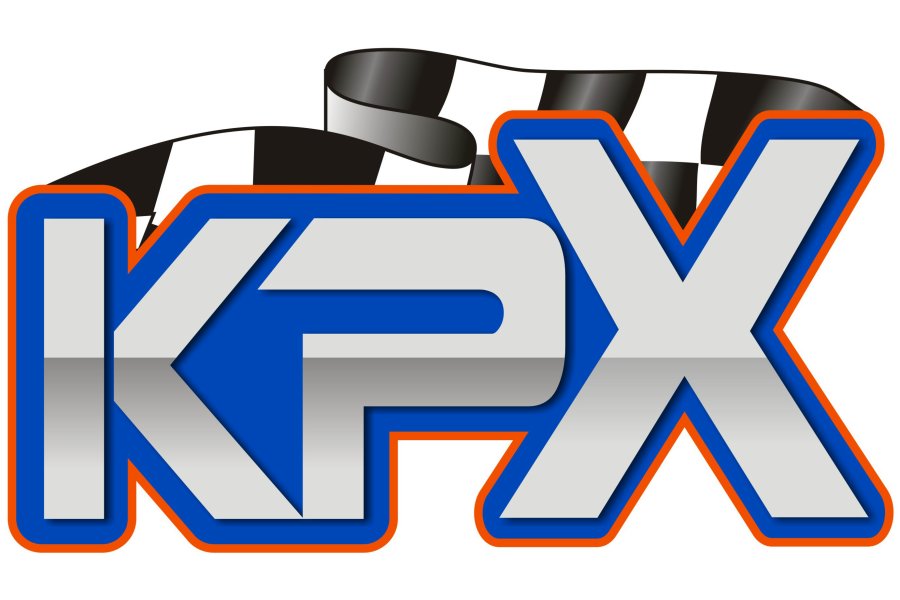 May 1 came and went with an overwhelming attendance at the Little Stockton 99 Speedway for Round 1 of the KPX Karting Championship powered by Briggs & Stratton driven by MG Tires. A total of 89 Briggs & Stratton power plants came to test their skill at this fast paced track. 83 B&S LO206s, and 6 B&S World Formulas. This trumps last year's record KPX kart count which was 59 karts. This shows the rapid growth of the KPX series formed by racers for racers.
Jr. 1 LO206:
There is nothing better than 19 Jr. 1 drivers slicing and dicing for a win. Aiden Kempf came out for his first KPX race to show what a great young driver he is. That team has everyone searching for a tenth after showing them the fast way around the track. After Kempf put it on pole and won the pre-final, he was disqualified due to a wrong spark plug. In his defense, the motor was loaned to him. We heard his dad tell him to focus to come back and win and you better do it clean. That's exactly what he did in an 18-lap main event for an amazing drive put in by Aiden Kempf.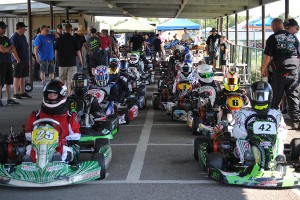 Jr. 2 LO206:
The Jr. 2 class is coming alive with some good talent. 16 drivers came to test their skills. After an 18-lap main event, P1 to P6 were only separated by one second. Really close racing didn't stop Mad Dog Motorsports Wyatt Couch from finishing P1 after qualifying fourth. Newcomer Nick Short finished second in his third ever race. Third was top qualifier Aiden Hawkins.
Sr. LO206:
The huge kart counts and talent in this class is no surprise to anyone. 30 karts arrived ready to put on a show that brings everyone to the fence. Kenny Manchester really stole the show, qualifying P1 and took it home to finish first in the tough 25-lap main event. Right on his tail the whole race was Hunter Corbit. Unfortunately Corbit got hit with a disqualification for a missing washer on the spark plug. Geoff Shaw was promoted to second, fighting off Blake Milton. Nothing better than hearing the roar of these guys' motors coming down to turn 1. KPX tried something new last weekend. Split the field into "A & B" run groups. 16 karts made the "A heat/main" from qualifying and 6 karts had to fight through the "B heat" to make the "A main". A total of 22 karts started the "A main" on this short, fast paced track. Eight karts finished off the "B main", congratulations to Scott Chapeta for edging out Nathan Lavery for that race win.
Masters LO206:
Surprising everyone was the Masters class putting on the show last weekend. The Masters class consists of 35 years or older at 390 pounds with driver and kart. These guys were racing like they were 16 years old again, multiple times going three-wide with a ton of passing with a total of 16 drivers.  Brian Gallagher was the top qualifier, beating out Kevin Straw Sr. by six hundredths. Straw Sr. took a commanding lead in the Prefinal to take the win. All the buzz was in the main event as the top four guys would not stop at anything to win the 18-lap race. Contact between Gallagher and Straw Sr. sent them both off track coming back on track to collect Chris Rossi and part of Steve Kemp. This allowed Mat Kattanel to win the whole thing. Straw somehow managed to limp across in P2 with Gregg Durden in third.
World Formula:
The top three in this class were in their own league, all within a tenth all day long. Wayne Bundy pulled out the pole by six hundredths from Rich Huston. Top three did a lot of passing and anyone of these guys could have pulled it out. Steven Taylor wanted it the most finishing the 18 lap main in first, Wayne Bundy in second and Rich Huston coming in third.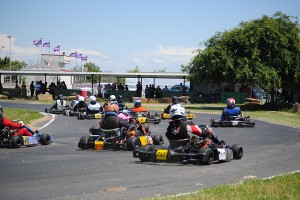 Jeff Sakowicz came down from the big track to be the race director for the event. "Sakowicz did a fantastic job, we couldn't have asked for a better race director to come in and take on our first race of the year. He went above and beyond his job to help us keep everything running smooth," said KPX promoter Kenny Manchester. Sakowicz will be the race director at Round 2 for KPX up at Sonoma. Dan Pellizzari and Don Stewart were on site for tech last weekend. They proved tech will be by the book for KPX. Two spark plug issues were addressed, one a wrong spark plug the other a missing washer.
KPX was at it again, giving back to the racers. KPX has gained a ton of support from its sponsors. Briggs & Stratton gave away 20 free entries in the Junior classes. They also brought back the Briggs Pill Pull back giving away $500 randomly. MG Tires provided five sets of tires to be given away at every KPX event. Each class won a set of tires. All the winners received Fastech Racing gift cards. Also much more to come from RLV, Amsoil, Mad Dog Motorsports, Inferno Clutches, Scribner Plastics, and Kartspeed.
Round 2 is at Sonoma and it's just around the corner, June 18. This is a Saturday event, so get out there on Friday to practice. Rumor has it KPX is expecting well over a 100 racers as they have teamed up with the Norcal Shifters for this event. Arrive early for the best parking. Camping is allowed, please contact track for more information. Gas will be spec Sunoco 91 Octane (on site). Visit KPXracing.com for more information on the series.