EKN TV: Evan McCorquodale – KRA 206 CIK Main Event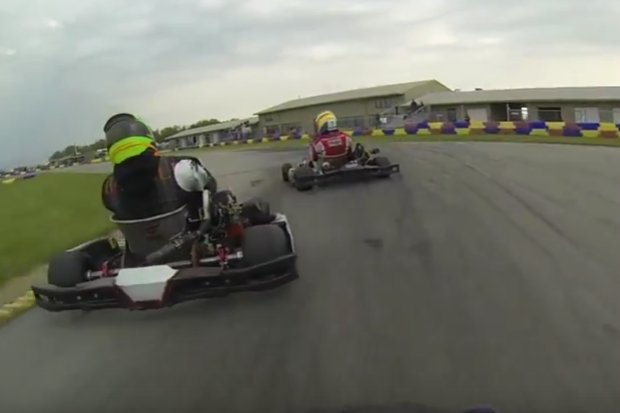 The buzz surrounding the Briggs & Stratton 206 racing community is the big fields at the Kart Racers of America (KRA) club events. KRA calls the popular New Castle Motorsports Park facility home, welcoming over 37 drivers in the LO206 CIK division at their most recent event on May 8. The skill level is a wide range, featuring newbies along with seasoned veterans, all enjoying the fun and excitement that Briggs 206 racing brings.
The fourth race of the season was held Sunday, and you can ride along with Evan McCorquodale as he fights his way to the front of the lead pack in the 10-lap main event.
Enjoy!