WKA Gold Cup Awards Presentation Helps Highlight Opening Weekend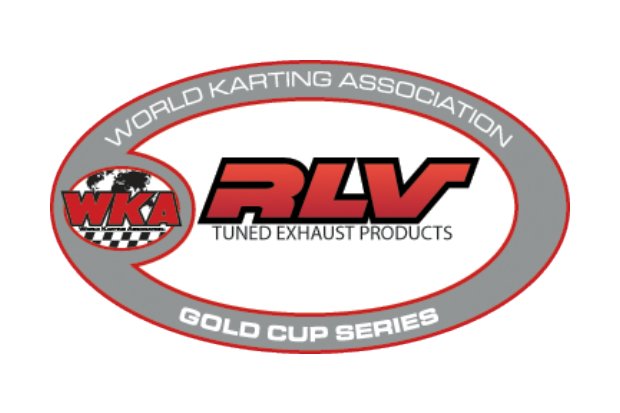 While weather played a big part on the front end of the season opening event for the RLV Tuned Exhaust Products Gold Cup Series at 103rd Street Sports Complex in Jacksonville, Florida, Mother Nature couldn't deter the smiles on the faces of countless recipients of Year End Points and Special Awards, as the World Karting Association hosted the annual awards presentation at the track Friday evening, following the wet weather practice day.
Among the many honorees was Aiden Baker Crouse, as the young competitor from North Carolina was recognized for his 3 titles from the 2015 season in the Sportsman Gas Lite, Heavy, and LO206 classes. And as soon as the 2015 awards were laid in the trailer, Crouse immediately went after more hardware, sweeping 7 wins on the race weekend.
Paul Headley also made history, going down as the champion in the last 2 Methanol classes that the series offered in 2015, taking the top honors in the Animal Medium and Animal Heavy Mix classes.
Matt Miller was also honored for his multiple championship efforts for the season, as the Maryland driver was recognized for his titles in the Brads Heating and Cooling Junior Pro Gas Animal Heavy and Junior LO206 Classes.
Fellow Maryland campaigner Jason Alder, now heading to the next level of his racing career in Legend Car racing, was also honored for his title in the Van K Wheels Junior Pro Gas Lite Class.
Jax Walker, one of many drivers graduating to the Sportsman ranks this year, was honored for his second consecutive Kid Kart Title, sponsored by Tyler Sandmeyer Racing.
In the Senior ranks, Floridian Sean Meier was recognized as the champion in the Coyote Motorsports Senior Pro Gas Class for 2015.
Austin Queen took down the Senior LO206 Class in 2015 as the final champion for the season.
All champions received their ceremonial Championship rings Friday evening, a big hit for all in attendance, as well as kart stands from RLV Tuned Exhaust Products, and a set of tires from Bridgestone, in addition to a variety of additional products and prizes.
Other Special Awards went to Bandit Racing Chassis of Winchester, Virginia, recipient of one of the most coveted awards in karting, the Manufacturers Championship Trophy, presented to the Chassis Manufacturer with the most wins in a season. This past year, Bandit edged past champion Razor Chassis by 4 wins, 26-22, with Arrow Chassis just 1 win behind Razor. Congratulations to Tommy Triplett and Bandit for their return to the top of the heap.
Maryland competitor Jacob Connors was honored for his efforts in his first full season of Senior competition, begin recognized as the Senior Rookie of the Year, while Riley Kelley received the Most Improved Junior Driver award for his improvement in the Sportsman ranks from 2014. Kelley has now moved to the Junior ranks this season, and will again be one to be reckoned with.
Another very special award to the Gold Cup Family went to the Talia Moffett Family, one of many very special families in the series, while Jimmy Cole Jackson received the Sportsmanship Award for his great attitude no matter what the circumstance.
Special recognition also went out to Art and Rod Verliengre of RLV Tuned Exhaust Products for their title sponsorship, as well as the following race sponsors:
Ionic Edge Chassis: Kyle Luttrell
Kart City Performance: Rob Smith
Michigan Kart Supply: Jerry Cole
GT Machine: Jerry Cole
Other sponsors recognized for their great contributions included:
Coyote Motorsports: Mark and Jim Lipari
Van K Wheels: Brian and Natalie Bass
Miller Welders: Andy Weyenburg
Briggs & Stratton Racing: Dave Klaus
Brads Heating and Cooling: Brad Farmer
Tyler Sandmeyer
Mikim Motorsports: Mike Greiner
Here's a look at the final 2015 standings per class.
Animal Medium:
1 Paul Headley
2 Jim Lipari
3 Cayla Chapman
Junior Pro Gas Lite: Van K Wheels
1 Jason Alder
2 Matt Miller
3 Joshua Stark
4 Cody Hall
5 Brian Van Cleve
6 Alex Vrabel
7 Jimmy Cole Jackson
8 Talia Moffett
9 Austin Williamson
Sportsman Gas Lite:
1 Aiden Baker Crouse
2 Riley Kelley
3 Tanner Carter
4 Cale Hall
5 Macon Moore
6 Mark Steube
Senior Pro Gas: Coyote Motorsports
1 Sean Meier
2 Jacob Heavlow
3 Zach Linsell
4 Tyler Smith
5 Dustin Demattia
6 Aren Smith
7 Eric Fagan
8 Patrick O'Neal
9 Mike Greiner
LO206 Kid Kart: Tyler Sandmeyer
1 Jax Walker
2 Owen Lloyd
3 Blake Boon
4 Caleb Gafrarar
Senior LO206 Heavy
1 Austin Queen
2 Ben Wagenhals
3 Haley Kummer
4 No Award
5 Eric Fagan
6 Michael Clark
7 Brandon Murzynski
8 Patrick O'Neal
9 No Award
10 Chris Osgood
Sportsman Pro Gas Heavy:
1 Aiden Baker Crouse
2 Riley Kelley
3 Macon Moore
4 Mark Steube
Animal Heavy Mix:
1 Paul Headley
2 Josh Stiefel
3 Case Hall
4 No Award
5 Jacob Connors
6 Tim Stiefel
7 Andy Jones
Junior Pro Gas Heavy: Brads Heating and Cooling
1 Matt Miller
2 Alex Vrabel
3 Jason Alder
4 Joshua Stark
5 Jimmy Cole Jackson
6 Cody Hall
7 Brian Van Cleve
8 Talia Moffett
9 David Kalb Jr
Sportsman LO206: Miller Welders
1 Aiden Baker Crouse
2 Tanner Carter
3 Riley Kelley
4 Cale Hall
5 Mark Steube
6 Elijah Skaggs
Junior LO206:
1 Matt Miller
2 Cody Hall
3 Jimmy Cole Jackson
4 Jason Alder
5 Talia Moffett
6 Brian Van Cleve
On behalf of the World Karting Association, our sincerest congratulations and thanks to all for a great 2015 season, and an awesome start to the 2016 racing year. We look forward to seeing you all at Kershaw in June.