Tony Kart Racing Team: CIK-FIA European KZ & KZ2 Championships Preview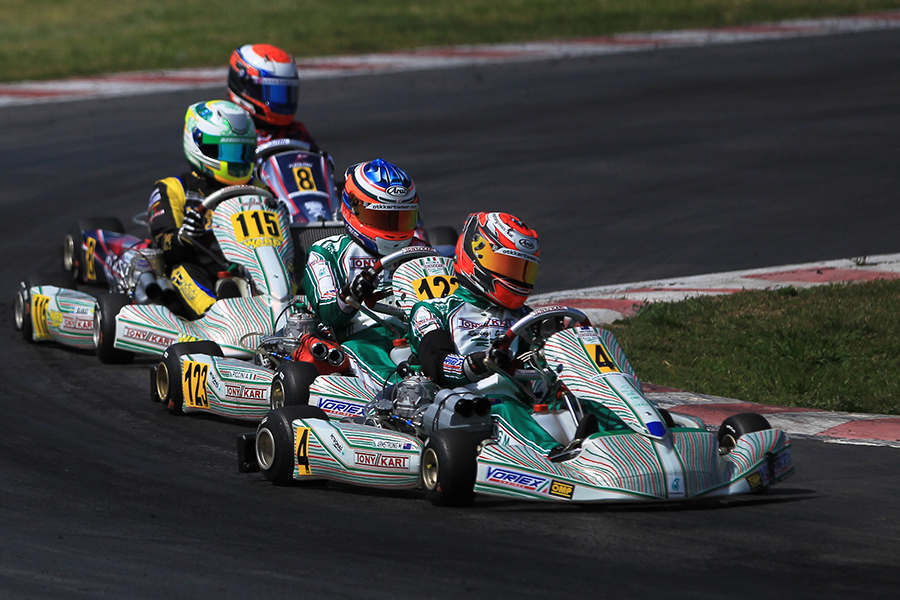 In Essay (France) the CIK-FIA European Championship reserved for KZ and KZ2 categories is starting
Our drivers are Ardigò and Armstrong in KZ and Piccini and Corberi in KZ2
The European Championship will be scheduled on three rounds: Essay, Zuera and Genk for KZ; Essay, Adria, Genk for KZ2.
The European KZ championship is one of the highest worldwide challenges and the Racing Team is the champion in force
The event will be broadcast live on the official CIK-FIA TV channel
The European Championship reserved for categories with the gear, KZ and KZ2, is starting next weekend in France. Essay track will inaugurate the first of the three rounds of the European championship, where we are the defending champions in the master class, KZ, thanks to a formidable double win last season.
In the master class, defending our colours there will be Marco Ardigò and Marcus Armstrong, while KZ2 class the Racing Team's colours will be shown off by Luca Corberi and Alessio Piccini.
In KZ2 category the number of drivers at the wheel of the Racer 401 chassis powered by the Vortex RKZ engine is substantial and qualified, moreover many are the international teams that have chosen our products to compete at the top.
The European Championship, which takes place in France, promises to be exciting and intense, as usual, opposing the best manufacturers and drivers of the world in this challenge. It is scheduled on three competitions and includes the two classes, KZ and KZ2, as follows; after Essay, KZ class will be on track in Zuera (SPA 12th-15th May) and Genk (BEL 28th – 31st July). KZ2 category will compete in the second round at Adria (ITA 2nd- 5th June) and will end at Genk, together with KZ again.
The final phase of the CIK FIA event, with the prefinals and finals will be broadcast live in streaming on the official CIK TV (http://www.cikfia.tv) Sunday, April 24th (11am prefinals – 13.30 finals).