Ionic has the Edge Following Round 1 of WKA Gold Cup Competition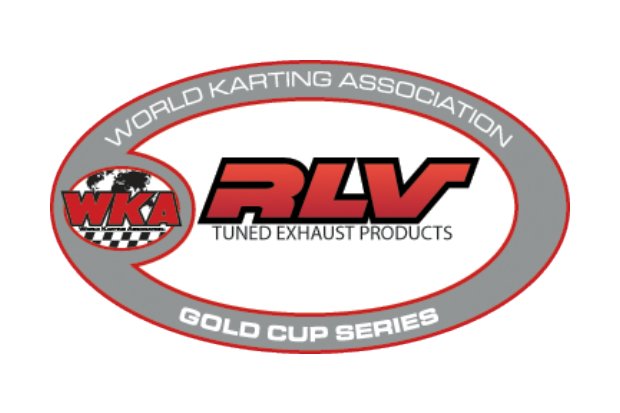 Much like the Bridgestone Manufacturers Cup Series, the chassis battle on the RLV Tuned Exhaust Products Gold Cup Series could indeed be a tight one come October. That's if Round 1 of action this past weekend at 103rd Street Sports Complex in Jacksonville, Florida is any indication, as Ionic Edge Chassis holds a 1 win lead over Razor Chassis, with the rest of the competition close behind.
Led by the 1 man band they call Aiden Baker Crouse, the Vale, North Carolina drivers sweep of the Sportsman competition both days in Jacksonville have Ionic Edge Chassis pacing the field with 3 national events to go.
Razor Chassis also enjoyed a successful first weekend in the new season with 5 wins, led by Brently Miller in the Boon and Sons Kid Kart class. Cody Hall also contributed 2 wins on the weekend for Razor in the Brads Heating and Cooling Junior Pro Gas Heavy class, with Joey Miller checking in for the win in the Masters Senior class.
Defending Manufacturers Champion Bandit Chassis checked in for 4 wins on the weekend, along with Arrow, while Coyote registered 2 wins, and Comet Eagle tallied 1 victory for the weekend.
Bandit was led by Matt Millers 4 wins in the Junior Pro Gas Lite class, as well as the Water Medic Junior LO206 Class, while Jacob Heavlow scored the 4 wins for Arrow in the Senior Pro Gas Medium class, sponsored by Coyote Motorsports and Jims Marine, as well as the Senior Pro Gas Heavy class, sponsored by Bordeaux Dyno Cams and Trackside Kart Supply.
The wins for Coyote were provided by Brad Farmer in the Masters Senior class, as well as Jason Yarbrough in the Inferno Racing Clutches Senior LO206 Heavy division, while Corey Towles took the LO206 class on Saturday on a Comet Eagle, sponsored by Briggs & Stratton Racing.
Round 2 of the Chassis battle will continue at Carolina Motorsports Park in Kershaw, South Carolina June 24-26.