Don Janowski: 1940-2016
Superkarts! USA founder leaves a legacy, and departs with the respect of countless racers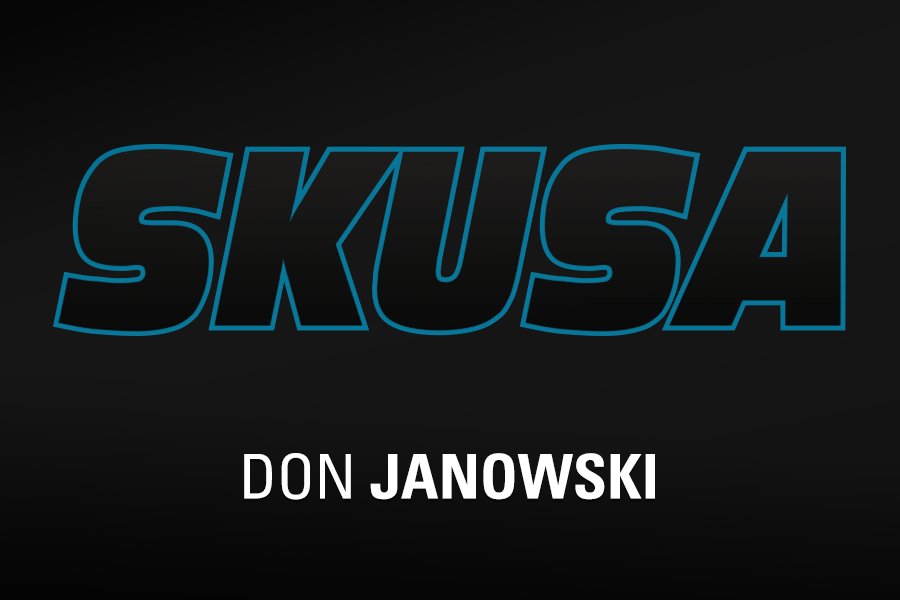 On Tuesday, April 12, the karting community lost another of its great builders, a man who found himself caught up in the excitement and the passion of 125cc shifterkart racing and elected to act upon it.  Superkarts! USA founder Don Janowski passed away at home, surrounded by his loving family, following a valiant battle with cancer, and for all that he did, we are thankful.
When Don was first introduced to shifterkart racing alongside his son Joe in 1992 at the Elkhart Grand Prix, he was totally absorbed.  Don and Joe were watching guys like Howie Idelson and others jamming gears, and they were hooked.  That winter, Don traveled to Florida to meet an insurance client and racing promoter named Ken Getchell, who thought that gearbox karts could pack the stands at banked stock car ovals.  I'm not sure if Don was totally sold on that idea, but he loved the formula, referring to it as "jet fighters in a gymnasium".  I remember Don telling me that the shifters were quicker than the track's headline class.  That didn't go over well.   He even called Joe back home at Purdue University, just so Joe could hear the karts.  Don proceeded to buy a license to run the SKUSA banner in the Midwest, and when Getchell all but disappeared soon thereafter, Janowski picked up the ball and ran with it.  Back home, it was time to introduce a traveling shifter series to the Great Lakes region.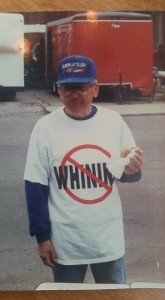 For all intents and purposes, they were outlaws.  Back in the early-90s, Don Janowski hit the road with a one-class Superkarts! USA traveling circus, introducing 125cc shifter karts to the Midwest.  They were loud, badass fast, gear-jamming, up on the pipe, 'ripping in the powerband' monsters.  Janowski had the same passion as the initial architect of the SKUSA program, but he would take it to the sprint tracks of the karting community, launching with nine karts as an addition to a club race at Garry Lobaugh's Rolling Green Raceway track in Buchanan, MI.  The series would grow consistently, adding an 80cc Senior class, then eventually 80cc Junior.  The program was exploding and Don, who was also running his insurance company, decided to look to one of his racers to help carry the burden of day-to-day management.  Janowski brought Jim Murley into the company and things progressed from there.  SKUSA put on their first SuperNationals at the Las Vegas Karting Center, and the rest is history…and history that will forever include Don Janowski as the man to embraced shifterkart racing with a fervor that fueled expansion and explosive growth.
Joe somehow convinced Don to drive his shifterkart on one occasion, and it scared the daylights out of him.  But, he absolutely loved to watch them.
Don had a quiet charm, loved to talk about racing, and just loved being at the track with his racers.  I have never personally heard anyone utter a negative word about the man, or his incredible wife Susan, who was by his side at the launch of SKUSA, sitting behind that registration table.  Don injected his love of motorsports into his son, Joe, who has a successful resume in karting and now races dirt late models, having taken over Janowski Insurance, and its racing arm, the National Karting Alliance.  Don is also survived by his daughter Annie Rott, who is an accomplished Occupational Therapist.
I'll leave you with one story, and it's not really about racing.  At the SuperNationals in 2000 or 2001, when the magic of the race had hit full speed, the race was a monumental undertaking for the small SKUSA staff.  It was an all-hands-on-deck situation, and I remember seeing Don walking through the paddock midway through the weekend with a big box of toilet paper.  The porta-potties needed replacements, and he was on the job.  There was no project that was beneath Don. He didn't delegate it to a staff member or volunteer.  It needed to be done and he took care of it.  No special spotlight, no pomp and circumstance.  He was old school.  Luckily for us, Don also had a vision for what shifterkart racing could become.  At this year's 20th annual SuperNationals, we'll all make sure that Don Janowski's tremendous contribution to our sport is recognized and celebrated.
The entire EKN staff would like to offer our heartfelt condolences to the Janowski family.
Viewing and service will be Wednesday, April 20 at St. Louis de Montfort Catholic Church in Fishers, Indiana. Public viewing is 9:30 to 11 am, and the service starts at 11 am.
Please follow and like us: