Large Turnout Expected for F100 SoCal Round Two Set for April 23 at Adams Motorsports Park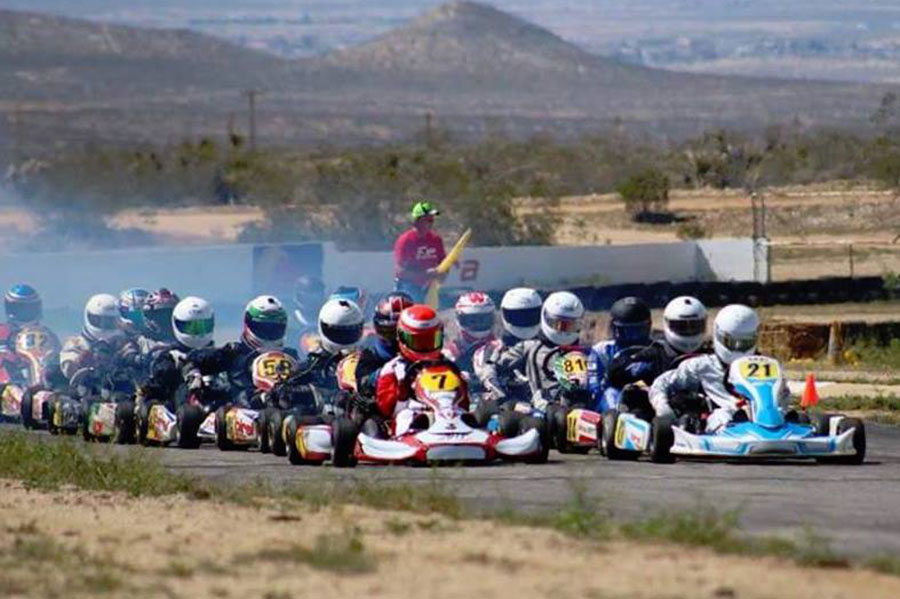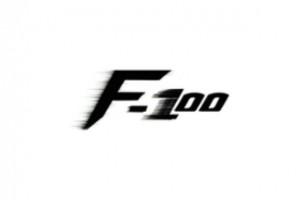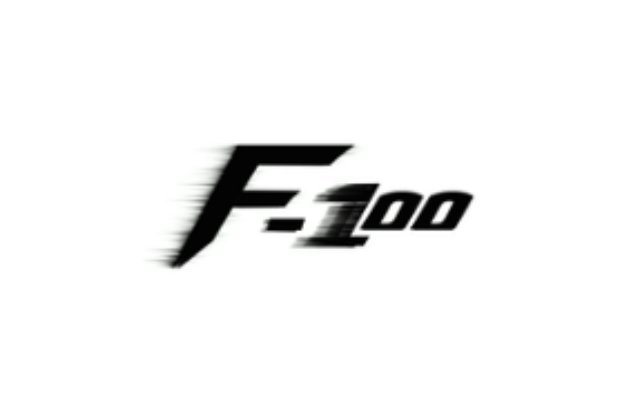 After F100 SoCal Round #1 at Grange saw several classes with 20 plus drivers doing battle, The Formula 100 Karting Series is poised for another great day of fierce racing competition as F100 SoCal heads to the world famous Adams Motorsports Park in Riverside, California on Saturday, April 23rd for the 2nd round of their 8 round 2016 season! Adams Motorsports Park is one of the oldest and most historic kart racing tracks in the world, and it is a perfect venue for F100's exciting brand of affordable and competitive kart racing! F100 racers will tackle the full Adams course, including the famous monza and mini-monza turns, as well as the bus-stop and the full "s" section. This challenging and technical layout is sure to provide some excellent racing for racers and fans alike!
With the top 6 finishes of the year counting towards the 2016 F100 SoCal Season Points Championship, the season is just getting started and even if racers missed Round #1 they still have ample opportunity to battle for the end of year title! Many racers got the year started off on the right foot at Round #1, but many more will be looking for better results as they aim to hoist the F100 SoCal 2016 Championship trophy at the end of the season!
A large field of racers did battle in the FK1 class (pictured) at F100 SoCal Round #1. At the front of the field all day were Michael Milesi (Art GP) and Rondie Latham Jr (Birel). Both racers have proven their speed in previous F100 SoCal events but they turned it up a notch at F100 SoCal Round #1, pacing the field for most of the day. A great battle in the main event saw Latham taking the win over Milesi. Congratulations to Latham on his first F100 win and to both racers for a hard-fought and clean battle! Further back in the field, 2015 FK1 Advanced champion James Hayner (Birel Art/MDG Karting) put in a strong performance but struggled to find the same speed that led him to the front of almost every race in 2015. Similarly, 2015 FK1 Advanced 2nd place finisher Ivan Urueta (Ikart) also struggled to find his rythym. Both racers are sure to be fighting at the front of the field at Round #2. At Round #1 the top 7 finishers all ran fast lap times within .2 seconds of each other. Included in this group were 2015 FK1 Champion Emmanuel Menendez (FA Kart), 2015 FK1 Masters Champion Bryan Lampe (Birel Art), Kyle Babida (Birel), Stu Hayner (Kartechna/MDG Karting) and Sebastian Bacon (Praga/Team Premier). All of these racers will look to continue their strong start to the season and each one is sure to be battling at the front of the field at F100 SoCal Round #2. The FK1 Senior class at F100 SoCal Round #1 provided incredibly clean racing and great excitement, with no accidents or serious contact during the main event and wheel to wheel racing action everywhere the eye could see! With a huge turnout expected at Round #2, the action on track should be as clean and intense as ever!
The FK1 Masters class also hosted a big turnout of fast and clean racers at F100 SoCal Round #1, with over a dozen racers taking part! The contest up front was close all day as Patrick Lonnee (Sodi Kart), Alex Bacon (Praga/Team Premier), John Shepherd (Praga/Team Premier) and Vincent Lefevre (Praga/Team Premier) battled to take home the top prize of the day. Alex Bacon would take home the big trophy, tasting victory at an F100 event for the first time! John Shepherd put in a strong performance all day, showing that he has the speed to compete for the top spot and taking home 2nd place. Patrick Lonnee came across the finish line in 3rd place after a strong performance but would be disqualified for an on-track incident, promoting Vincent Leferve to the 3rd spot on the podium. Lefevre drove a strong race after starting further back in the field due to issues during the heat races. With another large turnout of racers expected in the FK1 Masters class at F100 SoCal Round #2, the action on track is sure to excite!
The FK2 class, a class for less experienced and/or more budget-minded racers, also hosted a big field, with over 20 racers taking part! The FK2 class features engines ranging from the 100cc KT100 and HPV/KPV to 125cc PRD and Parilla Leopard's, with both the 125cc engines using inexpensive exhaust restrictors to level the playing field with the smaller displacement 100cc engines. Despite all the different engine configurations and weight options, the FK2 class proved to be a fun, competitive and level playing field and the action on track was thrilling for racers and fans alike! At the end of the race day Andrew Serrato (ItalKart) took home the victory, followed closely by David Gallagher (Birel) and Mike Quindazzi. Further back in the field, but running similar lap times to the leaders, Jack Tucker, Arman Cornell and Paul Rosas put in strong performances. With several racers from the FK2 class moving up to F100 Level 1 classes for F100 SoCal Round #2, and a large number of FK2 racers already pre-entered for the event, the FK2 class at F100 SoCal Round #2 is sure to be a wide open battle! For those looking to get into the sport of kart racing, F100 Level 2 classes (available for drivers ages 8 and up) are the place to be!
The F100 Cadet classes fielded a small turnout of only 2 racers, with Hayden Huelsman taking the win in FC1 and Bela Richard taking the win in FC2. With several changes to the F100 Cadet racing program, including a lower entry price, a shorter race day schedule and the addition of a points class for Cadet racers with Comer engines (FC1 Comer Cadet), F100 looks forward to growth in the Cadet classes at F100 SoCal Round #2!
The FK125 class also had a small turnout with only 1 racer competing. Jared Patterson (Birel) drove well all day and he is sure to be ready for F100 SoCal Round #2. With recent changes to the minimum weights and maximum gear sizes for the FK125 and FK125 Masters classes, and with many racers expressing interest in taking part at Round #2, F100 looks forward to excellent growth in these classes, as well as the exciting racing that is sure to result!
Joining F100 at F100 SoCal Round #1 and racing alongside F100 SoCal for the entire 2016 season, the Shifter Kart Championship (SKC) enjoyed a solid turnout of racers. At the end of the day Robby Heck Jr. (CRG) would hoist the 1st place trophy. Heck Jr. put in an excellent performance all day! Not far behind, Dean Heldt (CRG) would bring home an excellent 2nd place finish. Anthony Fontana would round out the podium. With many racers expressing interest in racing with the Shifter Kart Championship at Round #2, SKC looks forward to a great turnout and another great day of racing!
For photos from F100 SoCal Round #1 please visit http://www.f100karters.com/apps/photos/album?albumid=15972934 and http://www.f100karters.com/apps/photos/album?albumid=15972755
For more information on F100 SoCal Round #2 please visit http://fast100karting.blogspot.com/2016/04/f100-socal-round-2-is-saturday-april.html
For more information on The Formula 100 Karting Series and F100 SoCal please visit http://www.f100karters.com/