KG Launches New Website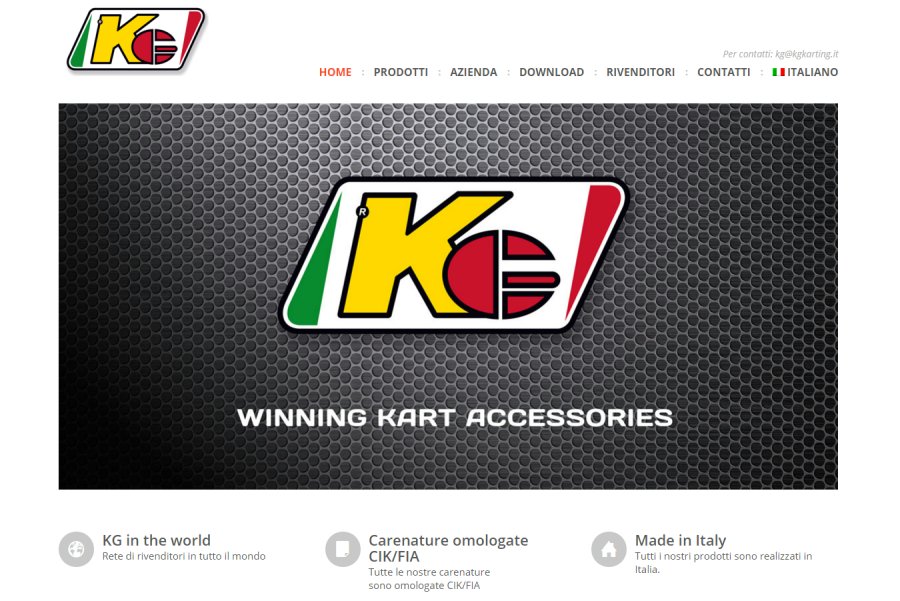 KG products are everywhere world wide, and now their presence on the 'world wide web' has been updated. A new website has been launched at kgkarting.it – or kgkarting.com – as the new online home of KG company. A description and image of every product manufactured by KG is now viewable online – from bodywork, steering wheels, airboxes, Radiators, fuel tanks, and more.
New products for the 2016 season, including the new Nitro airbox, the revised front fairing mounting kit, and of course the great line of KG bodywork. The Buru and FP7 designs have been joined by the '505' set. It's look is based from an application of aerodynamic research and development in partnership with AOTech.
Be sure to head over to www.kgkarting.it or www.kgkarting.com to see the new look of KG, all its products and the many dealers worldwide. For additional information, please email kgusa@kgkarting.it