ASN Canada FIA Introduces New Briggs & Stratton National Novice Class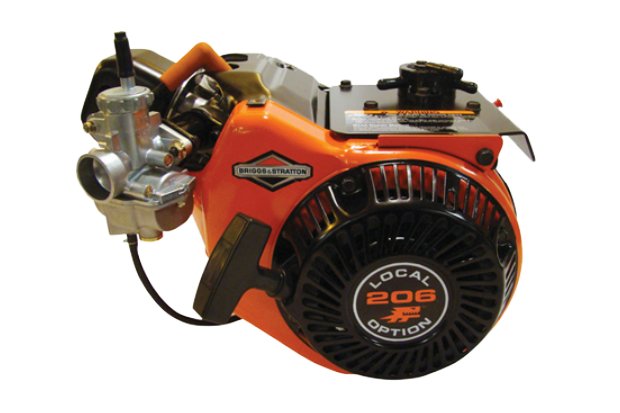 Responding to the overwhelming popularity of the cost-effective Briggs & Stratton LO206-based 4-cycle class structure, ASN has added a National Novice class.
"The opportunity for families and teams to expose novice-age drivers to the experiences offered by this popular entry-level kart racing class is something that we have been planning, and it came together rather quickly in the last few weeks", said Paul Cooke of ASN Canada FIA. "We expect this class to grow rapidly over the next few seasons".
The class will be featured prominently at the 2016 ASN Canada FIA Canadian Karting Championships taking place at Québec's Mont-Tremblant beautiful Laurentian facility in September where young drivers have the opportunity to compete and to observe National level drivers in all classes as well as meeting and making friends with other drivers from across Canada.
"Other Series and clubs will explore the new class at other events throughout the year at local clubs", concluded Cooke.
Briggs & Stratton National Novice Class Brief Overview of Specifications
The following overview is detailed in the 2016 ASN Canada FIA Karting Regulations Books 1 & 2 and 2016 Briggs & Stratton Regulations available at www.asncanada.com.
Age: 8 during year, to 11.
ASN Canada FIA National "E" Licence Mandatory.
Class Kart Racing # – Series "0".
Engine: LO206 Canadian Version only.
Carb slide: B&S Part # 555733 Red Slide .440 opening with carb lock.
Weight: 235 lbs. minimum.
Chassis Maximum wheelbase: 95 cm (Only Cadet type are authorized).
Clutch: Same as LO206 Classes. Any rim centrifugal clutch with a maximum of 9 springs and 6 shoes.
Rim dimensions (slick & wet)
F & R Minimum width: 128 mm; maximum width: 135 mm.
Tires: brand and size to be listed in supplementary regulations.
Rear axle: 25 mm solid or 30 mm hollow with a 4.9 mm minimum axle wall thickness
Front brakes are prohibited
Maximum rear track width: 120
Each outer edge of the rear wheels may be a maximum of 2.5 cm narrower than the outer width of the appropriate side pod
Full-width rear protection mandatory