Sanzaru Games Looking to a Sunny Weekend for Race #2
New Kid Kart Class Debuts Saturday April 16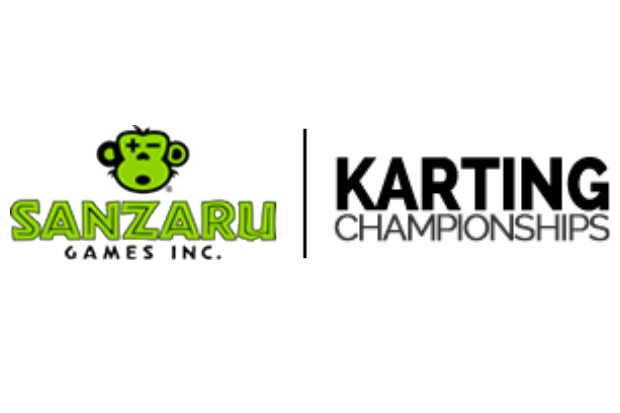 With a good forecast of dry weather, Sanzaru Games Race #2 will allow all those that tested in the dry during the winter to turn all that testing into some improved racing. The track layout will be the tight Sprint Track. There will be a couple of firsts for Race #2. Kid Karts will begin their addition to the series on the Saturday Practice day. Kid Karts will be a participation only class for this season, there will be no championship in Kid Karts for 2016. Both Comer 50 and Honda 50 engines will run with 2 races as part of the program at the end of the day. This will also be the first race of the season that the Junior Rotax class will be using the Mojo D2 tire.
At Race #1, several classes saw new names on top of the podium with the rain having an impact on several veteran drivers. Strong turnouts in the Rotax's three junior classes is sure to make for some tough racing this weekend. Junior Rotax may be most interesting class to watch this weekend. 2015 veterans Colin Mullin and Clayton Williams will have their hands full dealing with the strong drivers from Race #1. Pandora Garcia proved she can handle the pressure when leading and strong drives from Brennan Stammer, Bryson Lew and Dakota White should make for a strong class this season. A number of strong newcomers to both Micro Max and Mini Max should challenge the returning veteran drivers in both of these class for top finishes.
The race weekend will start with a Practice day on Saturday. All Sanzaru Games Series classes will be able to get in as many as eight practice sessions during the day. Kid Karts will have six sessions throughout the day with the last two sessions being races. Practice starts at 8:30 AM and runs to 5:20 PM. Registration will open at 7:30 AM. Track configuration for the Kid Karts will be 'North Sprint". Practice is open to all drivers who are up to normal racing speeds with a kart that meets current karting safety specifications. Cost is $50 for Practice only and $50 for Kid Karts.
Sunday's race day begins at 8:10 AM with a quick round of practice for the nine race groups followed by a five lap group Qualifying session, two eight lap Pre-Mains and a 15 lap Main. Registration will open at 6:45 AM. Race Entry is $110, $15 for transponder rental if needed, $10 for all crew and spectators, and kids under 12 years old are $5. Registration is at the administration building on the right side as you enter Sonoma Raceway, look for the Sanzaru Games Registration sign.
You can get more information about the Sanzaru Games Karting Championships as well as the weekend schedule by going to www.sanzarukarting.com