Jalen Mack Set to Race In Europe This Season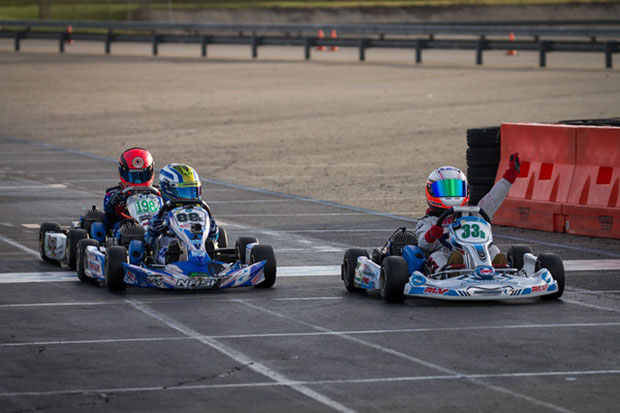 It is with great pride the Mack Motorsports family would like to announce some very exciting news for 3rd generation racer Jalen Mack. 10-year old Jalen has been a development driver for Phil Giebler Racing and Ricciardo Kart USA since the beginning of this year, and now he is going to have the well-deserved and exciting opportunity of racing in the UK this summer for the BirelArt Factory. Jalen will race in two rounds of the WSK championship series as well as in one round of the Iame International Final. Jalen will be running with the BirelArt Factory under the Ricciardo Kart team banner. Phil and Everett Giebler will also be traveling with Jalen to oversee his new European program.
Jalen is the son of Lloyd Mack Jr., who is a veteran karter with over 100 wins in his career, and still participates in the sport as an S1 driver for SKUSA. Jalen's uncle, George Mack, is also a former karting star, who won multiple national championships across all 4 divisions of karting including sprint, 4-cycle, road race, and dirt. George Mack also went to the World Championships accomplishing a 10th place finish in the Super A division. It is no wonder Jalen has developed such a passion for karting, as well as had so much success.
Jalen is the current Los Angeles Karting Championship points leader in the Mini Swift division, and he has outstandingly already accomplished multiple poles and podiums in the SKUSA California ProKart Challenge, in the Mini Swift division as well. It is no question that Jalen has some incredible natural talent, but he has not accomplished this much success on his own. Jalen would like to give a huge thanks to all of his sponsors and supporters, including RLV, Phil Giebler Racing, E-Motorsports, Mack Enterprises, Mike Manning Karting, Doug Henline, and of course, mom and dad. Please stay tuned for more details and results of Jalen's European karting adventure.