2016 Can-Am Karting Challenge Registration to Open Wednesday, April 13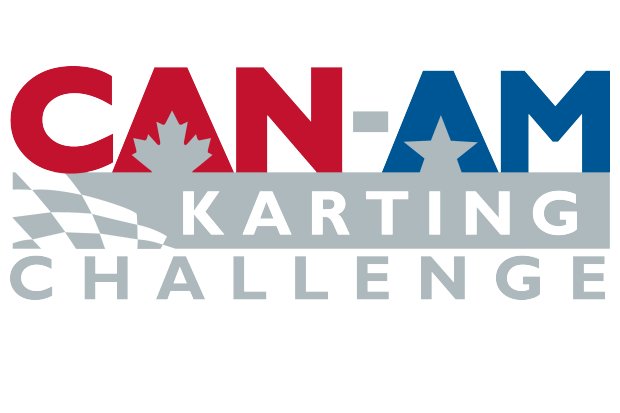 As the 2016 season quickly approaches for the Can-Am Karting Challenge, registration is set to officially open tomorrow, Wednesday, April 13. With a class structure that offers something for every kind of racer and the schedule stopping at three popular Pacific Northwest tracks, the growing series has quickly become a hotly contested and anticipated program for regional racing and will once again see events both north and south of the border.
"Entries have grown every year for us as we try and bridge the gap from regional racing to the club level," explains Mike Rolison, Can-Am Karting Challenge series promoter. "There are a lot of racers in the Pacific Northwest area, and a lot of karts in the garages just itching to be on the race track. The Can-Am Karting Challenge is here to fill the needs of those racers looking to compete against the best in the region, but also provide a place for racers who just want to race. It's a challenging formula to balance, however, we feel this year's platform for the series can do just that. No matter what you have, get your kart and come out to race with the Can-Am Karting Challenge. You won't regret it."
Class structure for the 2016 season will be similar to that of last season. Five Rotax MAX Challenge classes, including Micro, Mini, Junior, Senior and Masters as well as two SuperKarts! USA (SKUSA) Stock Moto divisions will return with S2 Semi-Pro and S4 Master Stock Moto. SKUSA classes will run on the new Evinco tires. The growing Briggs & Stratton LO206 classes of Junior and Senior will also return to Can-Am action, running on MG Reds, with a new division added to the roster in Local Option TaG. This will include Junior, Senior, and Masters classes, open to all engine brands running on MG Yellows.
The Can-Am Karting Challenge is also pleased to announce the awards package for the 2016 season. Rotax Micro, Mini, Junior, Senior and Masters classes will be awarded US Open of Las Vegas entries, including race tires, fuel, oil and entry fee, through the Fikse Wheels Driver Development Program. Additionally the Rotax Senior and Junior MAX champions will earn coveted tickets to the 2016 Rotax MAX Challenge Grand Finals. Drivers in the LO206 class will be awarded Briggs & Stratton products with TaG and SKUSA shifter classes receiving MG and Evinco tires respectively, with a minimum number of entries required. Finally, PKT Axles is providing Can-Am drivers with gift certificates for their awesome products during the 2016 season.
The format for the 2016 Can-Am Karting Challenge will encompass three event weekends counting toward a five-round title chase. The first two weekends, at Horn Rapids Kart Track and Greg Moore Raceway, will host two rounds of qualifying, prefinal and final on Saturday and Sunday. The series finale, at Pat's Acres Racing Complex, will run as a championship format with qualifying, three heat races as well as prefinal and final to crown the 2016 series champions.
2016 Can-Am Karting Challenge Schedule:
May 20-22: Horn Rapids Kart Track – Richland, Washington
July 8-10: Greg Moore Raceway – Chilliwack, British Columbia
September 9-11: Pat's Acres Racing Complex – Canby, Oregon
Classes:
Rotax Micro MAX, Mini MAX, Junior MAX, Senior MAX, Masters MAX
SKUSA S2 Semi-Pro, S4 Master Stock Moto
LO206 Briggs Junior, Senior
TaG Junior, Senior, Masters
Registration will open April 13 for the 2016 Can-Am Karting Challenge at www.canamkartingchallenge.com. Pre-entries will close Sunday, May 15.
For more information on the 2016 Can-Am Karting Challenge, please visit www.CanAmKartingChallenge.com. For general questions and information as well as questions about online registration, please contact Info@CanAmRotax.com