Can-Am Karting Challenge to Offer Special Incentives to 2016 Series Participants
US Open of Las Vegas entries to be awarded as well as Rotax evo upgrades and discounted Rotax Micro/Mini engines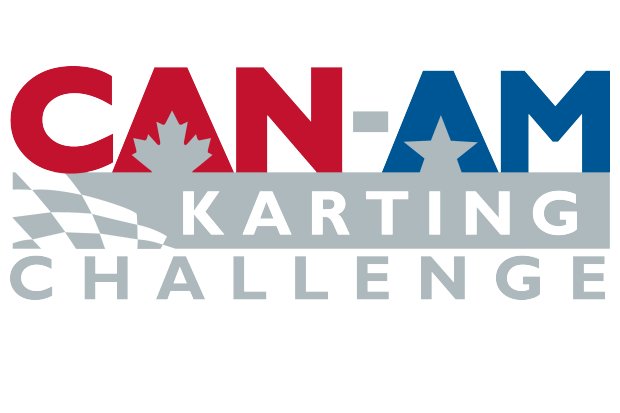 With the opening round of the popular Can-Am Karting Challenge just around the corner, series officials are pleased to announce awards and incentives for the 2016 season. Through a joint effort with the Fikse Wheels Driver Development Program and MAXSpeed, Can-Am participants can reap rewards of discounted Rotax evo engine upgrade kits as well as Rotax Micro MAX and Mini MAX engines, while series class champions will receive free entry to MAXSpeed Entertainment's pinnacle event, the 2016 Sofina Foods US Open series finale in Las Vegas, Nevada.
"As a long-term supporter of Rotax, I am happy to see Fikse and MAXSpeed step up and offer Rotax series drivers these incentives," explains Can-Am Karting Challenge series promoter Mike Rolison. "The US Open finale was MAXSpeed Entertainment's best event in 2015, so having our Rotax champions represented in 2016 will be a major positive."
Fikse Wheels Driver Development Program will award free entry, including entry fee, race tires, fuel and oil, to Can-Am class champions in Micro MAX, Mini MAX, Junior MAX, Senior MAX, and Masters MAX to the 2016 Sofina Foods US Open of Las Vegas. Class champions need to be Can-Am and Rotax MAX Challenge (RMC) members to be eligible. The US Open finale is set for November 1-5 at the Rio All-Suite Hotel & Casino just off the fabulous Las Vegas Strip. This highly anticipated event will feature 300+ entries from around the world, racing on an exciting temporary track in the Rio hotel parking lot.
MAXSpeed has also stepped up to offer two special incentives to Rotax Micro MAX, Mini MAX, Junior MAX, Senior MAX and Masters MAX racers in the Can-Am series. With multiple drivers utilizing Rotax non-evo engines, Can-Am members in these classes will be offered a one-time upgrade at a fixed, special price of $750.00. The upgrade kit, excluding pipe, will be available to order directly through MAXSpeed Group with distribution set for the first round of the Can-Am Karting Challenge in May. Eligibility will require drivers to be RMC members and commit to rounds 1 & 2 of the 2016 series.
Also looking to support the growth of karting and stimulate the market, MAXSpeed will also offer Can-Am drivers a price break on Rotax Micro MAX and Mini MAX engines. Micro MAX evo engines will be offered at $1995.00 with Mini MAX evo at $2495.00. Engines will need to be purchased through North West based Rotax Service Centers and Dealers.
"The Rotax evo upgrades and discounted Micro and Mini engines will certainly bring vigor to the regional Rotax program," continues Rolison. "Combined with MAXSpeed's new tire management system and the 2016 Rotax MAX Challenge Grand Finals tickets Can-Am will award to our Junior and Senior MAX class champions, I expect the 2016 edition of our series to be a great place for racing in the Pacific Northwest."
Registration will open April 12 for the 2016 Can-Am Karting Challenge at www.canamkartingchallenge.com.
2016 Can-Am Karting Challenge Schedule
May 20-22: Horn Rapids Kart Track – Richland, Washington
July 8-10: Greg Moore Raceway – Chilliwack, British Columbia
September 9-11: Pat's Acres Racing Complex – Canby, Oregon
For more information on the 2016 Can-Am Karting Challenge, please visit www.CanAmKartingChallenge.com. For general questions and information as well as questions about online registration, please contact Info@CanAmRotax.com.