Bordogna Engines Becomes Official Rotax Service Center
With over 30 years of experience, Daniel Bordogna is now part of the Rotax program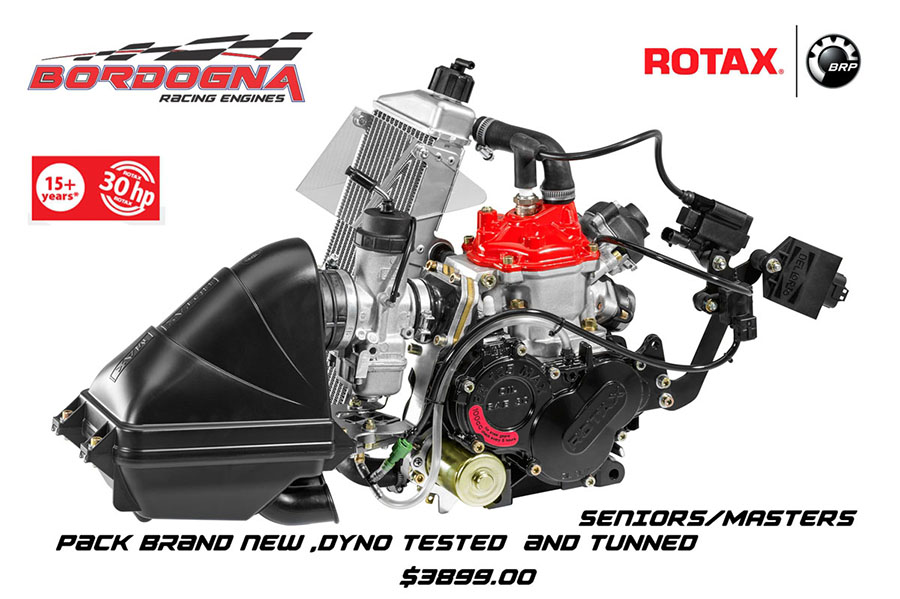 Bordogna Racing Engines LLC, with over thirty years of experience building two-cycle engines, is very proud to announce that they have become an authorized ROTAX Dealer and ROTAX SERVICE CENTER. Located in the heart of Florida, Bordogna Engines can provide teams and customers engine repair, dyno services, parts and trackside support.
The Bordogna family specializes in kart racing engines and motorcycles since the 1960s, developing the maximum horsepower for their customers in an honest form and being based on the specified technical rulebook.
After great results at the MAXSpeed Entertainment promoted Florida Winter Tour in 2016, Bordogna Engines received the notice of an official Rotax Service Center. To start this new challenge, Bordogna Engines is offering a special price for new ROTAX engine packages that have been dyno tested, broken in and ready to hit the track.
"To help break into the market, we are offering engine refresh and rebuilds at competitive prices," explained Daniel Bordogna. "We are offering a top end refresh for only $250 plus parts and a complete refresh (top and bottom end) for only $450 plus parts."
"We want to offer our thanks to MAXSpeed Group, for this honor, Rotax BRP for providing great engine packages as well as Richard Boisclair and Andrew Campbell for believing in me and my company."
For more information on Bordogna Engines or if you are looking for race winning Rotax packages for the opening round of the US Open at NOLA Motorsports Park, please contact Daniel Bordogna at 916.256.0385 or visit them online at www.bordogna.us